There's a famous watering hole in the British Virgin Islands called the Soggy Dollar Bar, named after the state of your currency once you swim to shore from your anchored boat. You see, there's no dock on the beach and in order to get yourself a drink, you have to want it badly enough.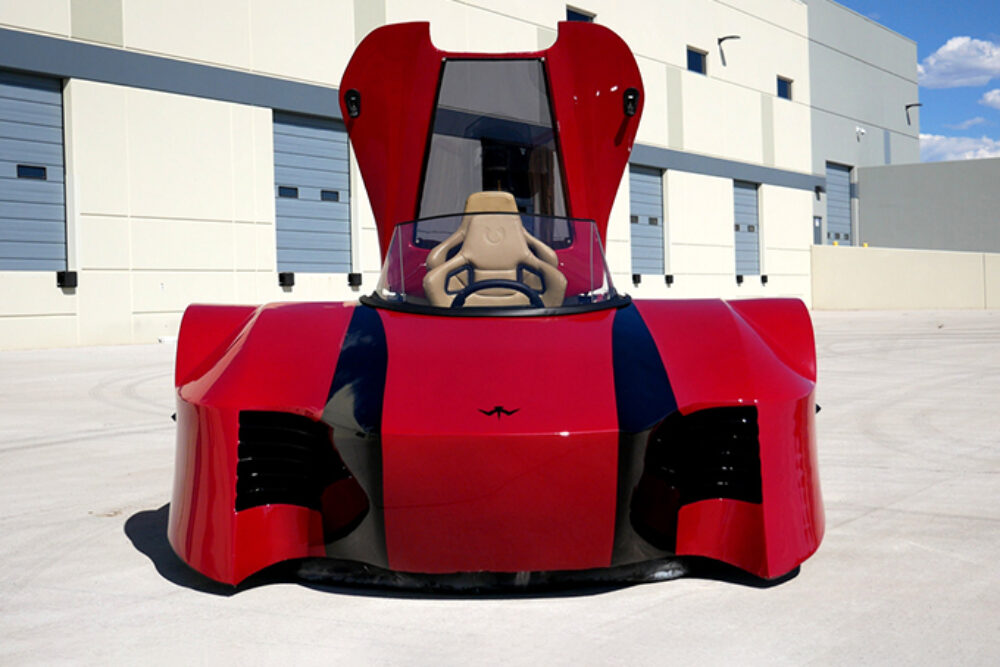 Well, now there's another way. A Maryland-based company, VonMercier, has come out with an electric all-terrain hovercraft called the Arosa, which can venture across sea, shore, grass, and even ice — all in the same trip. Powered by a 403V lithium-ion battery that delivers 240hp, the craft can run between 1.5 and 3 hours on a single charge, hitting speeds over 50mph, and without a single carbon emission.
Unlike other hovercrafts, the Arosa can start and stop easily, thanks to a low 57-inch profile, powerful side thrust intakes, and aerodynamic carbon fiber design. Once you commit to buying, you can configure your own air-hovering vehicle, including color, interior fabrics, and audio system. There's also an option for a tandem two-seater arrangement or a rear bench seat that seats three altogether.
Head over to VonMercier's website to reserve your Arosa EV hovercraft today with a $1,000 downpayment on the $200,000 sticker price. Only a few spots are left for 2023.