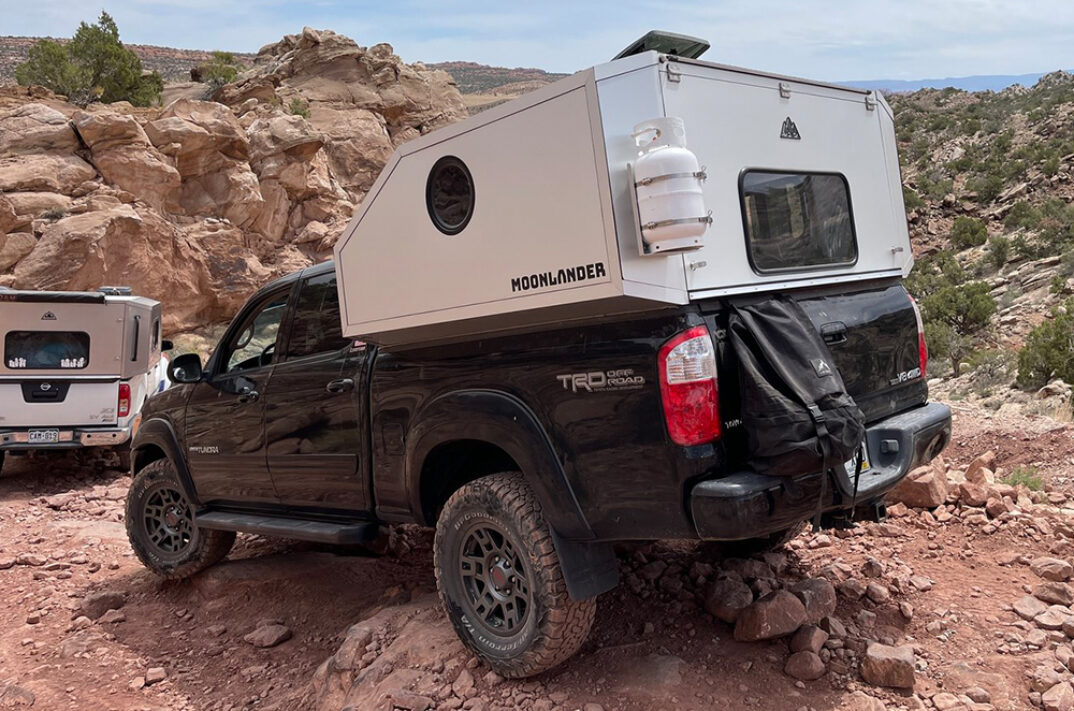 Ideally, a pickup truck with a shell on the back would have endless possibilities, from storing gear and tools to being a convenient place to catch some shut-eye on long road trips. And while it can protect our valuables in harsher weather, the non-practical applications for a shelled truck bed are fairly limited, and there's very little room to sleep once we throw in a mattress and any other gear we may need to store back there.
RADICA aims to change all that with the MoonLander, a camper shell that's not just a marvel in aesthetic — looking as though an actual space pod has landed atop your truck bed — but a new innovation in function as well. The shell gives you extra headroom and also extends outwards on both sides in order to fit a full-size mattress perpendicularly across your truck's bed — even fitting on short-bed pickups like a Toyota Tacoma — and keeping you elevated so you can reach below and grab any gear that's been stowed away. What's more, the width never obstructs your side-view mirrors either when you're driving.
Made from an all-aluminum body that can live on your truck bed indefinitely without impacting gas mileage hardly at all, the MoonLander is also one of the lightest toppers available at just 205lbs. Built with rustproof stainless steel hardware and marine-grade sealants, this camper can also safely hold up to three people on the roof for those evenings of optimal stargazing.
With finishing options of either white, clear matte anodized, or black, the mid-size shells are 5′ long and start at $5,400, but options go all the way up to the larger, 8′ models at $6,700. You can also purchase add-ons such as windows, fans, propane tank mounts, and solar panel packages. The MoonLander is now available from RADICA's website, so head on over to find an option that works for your pickup.