Lamborghini replacing the Aventador with something as iconic was never going to be an easy feat. With the famed supercar's production coming to an end just last year, the Italian marque has made up for it with the Revuelto, a ridiculously powerful PHEV with up to 1,001hp.
Powered by a trio of electric motors, an 814hp 6.5-liter V-12 engine, and a 3.8kWh battery pack (which can be found between the seats), the remarkable new flagship delivers an incredible output with transcendent performance. Moreover, the battery can be recharged using the interior port when needed. That said, its EV-specific range is rather limited, as its peak capabilities will differ based on the driving mode — of which there are a whopping 13, including the newly added Recharge, Hybrid, and Performance modes. These three are intended to coexist with the Strada, Sport, and Cross modes, each of which is best suited for different activities, be it cruising through the city or heading on a longer trip.
Additionally, the Revuelto sits atop a set of bespoke Potent Sport tires to further its blistering prowess. These custom-made elements feature run-flat technology to ensure safe driving in case they puncture. Moving on to its interior, you'll find a trio of displays measuring 8" or over that serve as the latest Lambo's HMI system, which is also highlighted by an enhanced navigation platform that's been wholly re-developed for real-time accuracy. As far as the overall design language goes, the forthcoming model's signature Y-shaped lights and carbon-fiber structure has been teased for quite a while, but it truly steals the show. It also boasts aerodynamic blades and a set of side fins found behind the front wheel, promoting airflow along the sides and looking remarkable all the while.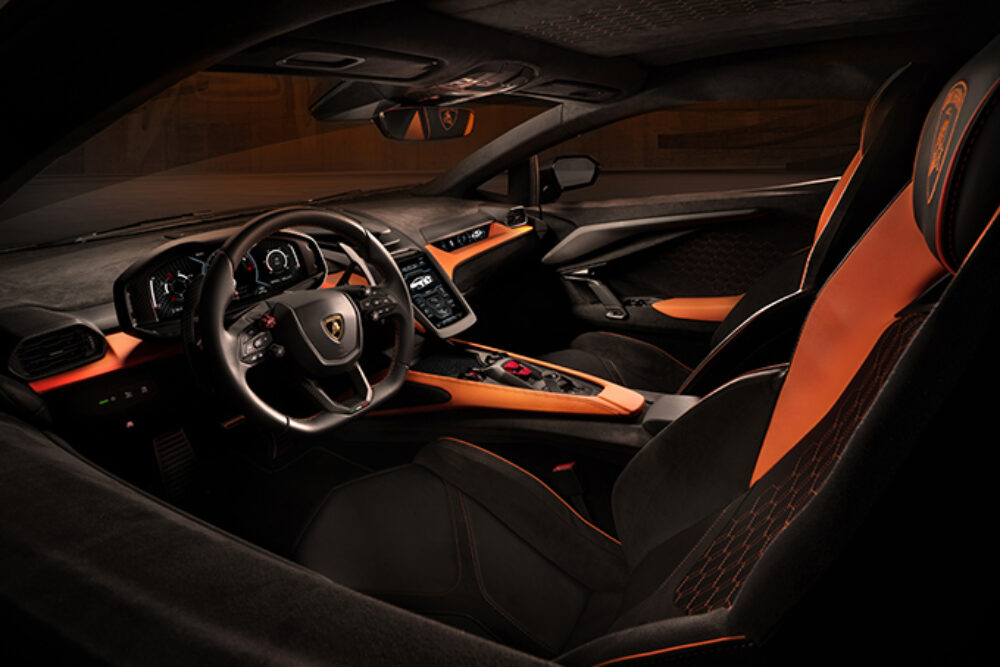 All in all, with this being suggested as the most powerful road-ready Lamborghini, we're excited. While the marque is yet to address pricing details, deliveries for the Revuelto are expected to start later this year.