First held in 1991, the Bathurst 12 Hour endurance race was established with the spirit of racing minimally-modified production cars and grand tourers, as opposed to its suped-up contemporaries held around the globe. And aside from a four-year period in the '90s in which Mazda dominated the winners' circle, the Australian competition has seen a significant amount of diversity amongst it champions. Out of 20 contests, 11 different marques have taken home the trophy.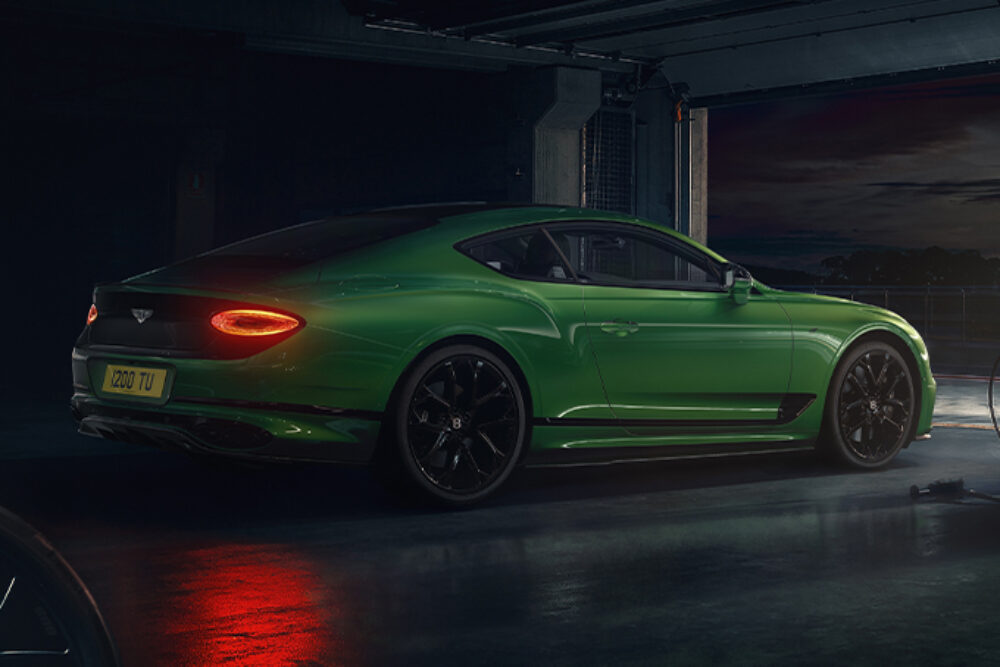 In 2020, for the first time ever, it was Bentley's turn to finish first, with Jules Gounon, Jordan Pepper, and Maxime Soulet at the helm of a Continental GT3 that traveled over 1,200mi in total. To commemorate the win, the British marque is now releasing a pair of cars with bespoke features. One in green and the other in silver, the new special-edition Continental GT S is powered by the same 4.0L V8 engine as the rest of the S range, boasting 542hp and 568lb.ft of torque. Featuring the race car's number 7 on the outside, the green edition will take after the Bathurst GT3's colorway, while the silver version is in honor of the gen-2 GT3 that competed in 2018.
While the interior offers little in common with the actual race car that inspired it, it is outfitted with plenty of luxurious nods to the original, such as the green accents and micro-piping, as well as the "Bathurst" stitching on the headrests. Likewise, the passenger dashboard features a map of the Mount Panorama Circuit where the race is held.
Along with each car, Bentley will give the owner a 1:18 scale model of the original GT3 that raced back in 2020. No pricing has been announced so far.