Moncler's Trailgrip sneaker is a favorite among several outdoorsmen willing to pay a pretty penny for hiking shoes — or people who just can't escape the whole GORP scene. Somehow, the premium outerwear brand managed to make things even better, as its latest spin on the silhouette is as comfortable as ever.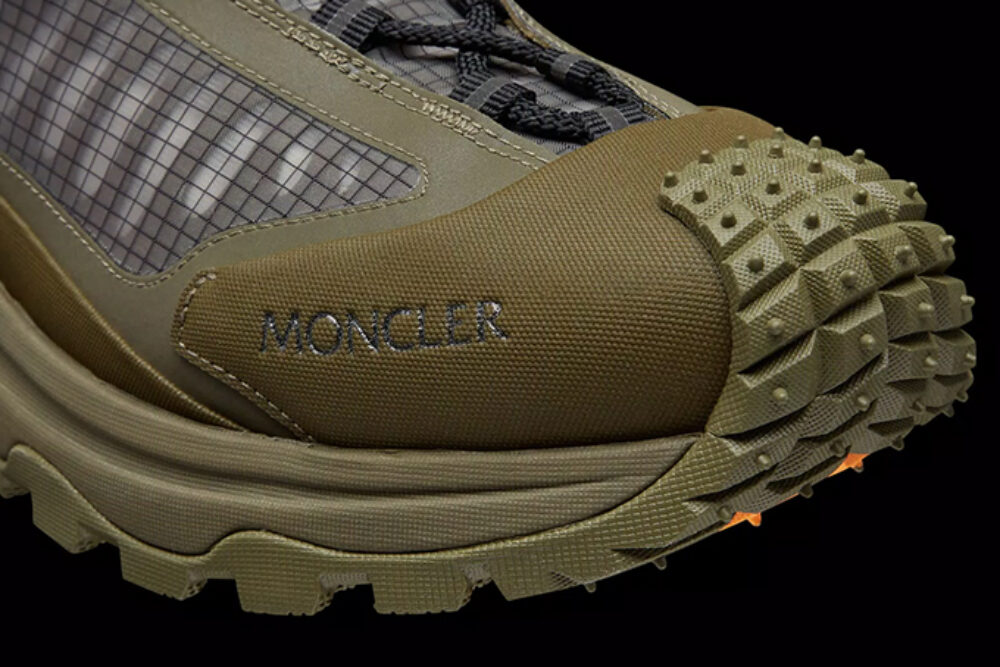 The brand-new Trailgrip Lite is highlighted by a sleek, streamlined look, in contrast to the bulkier standard pair and GORE-TEX-clad option — to be specific, it's precisely 23% lighter than its winter-ready parallel. Meanwhile, it still boasts Moncler's signature technical elements. Moreover, this lightweight set of hikers features a sturdy ripstop upper rounded out with mesh accents to promote enhanced breathability, ensuring your feet won't heat up on any upcoming hikes.
Moving on the Lite's lower half, it is primarily based around a special Vibram MEGAGRIP rubber compound with several trusty spikes, providing unrivaled traction across all terrain. And while that's the highlight, it features a lightweight EVA midsole and a washable OrthoLite insole to promote comfort and temperature regulation and, most importantly, shed its weight by quite a noticeable amount.
While the Italian outdoor label has yet to provide a release date for its stark all-black pair, the Trailgrip Lite Sneakers are available on Moncler's website in a trio of other colorways for $650, including the pictured khaki and black look.