Humanity is a unique species in that, on a scale that no other creature comes close to, we completely re-engineer our environments to suit us. Take, for instance, the isle of Manhattan in New York City. Once a lush forest, it's now the most densely populated metropolis in the entire United States with more buildings, it seems, than trees. But we haven't stopped there, either. We also often repurpose environments we've already repurposed, which is what happened in Manhattan's Tribeca neighborhood. Once farmland, Tribeca has also been a residential neighborhood, a merchant-focused industrial center, and now a chic and popular upscale neighborhood. It's these chameleon-like changes over time and the neighborhood's angular, brutalist architecture that has inspired this week's beautiful-yet-harsh everyday carry loadout.
BlackFox Panchenko Bean Gen 2 Slip Joint Knife
Designed by none other than Serge Panchenko — one of the most lauded knife and EDC designers currently alive — this BlackFox slipjoint knife is actually a take on one of Panchenko's favored designs, just at a much more approachable price point. Measuring up at 5.125″ in total, it boasts a 440C steel blade mated to G10 handle scales, making for an ideal small-scale folder.
WESN The CB Carabiner
A stunning and beautiful minimalist take on a classic keychain carabiner, WESN's CB is actually made of a single piece of milled titanium with, in this case, an all-black finish that bumps up the styling and offers a bit of extra durability. It weighs just 0.5oz, but it's tough enough to last a lifetime or more and has more than enough room to haul all of your keys and favorite keychain accessories.
Bellroy Flip Case Wallet
It's time to stop pretending like classic billfolds are the only option out there for hauling cards and cash. Quite the opposite, in fact, if the Bellroy Flip Case is any indication. This clever hardshell wallet is slim and minimalist enough to stash in a front pocket but also offers quick access to everything inside via its easy-access ingress. Furthermore, it comes with built-in RFID-blocking tech, a magnetic closure for security in transit, and a beautiful leather exterior.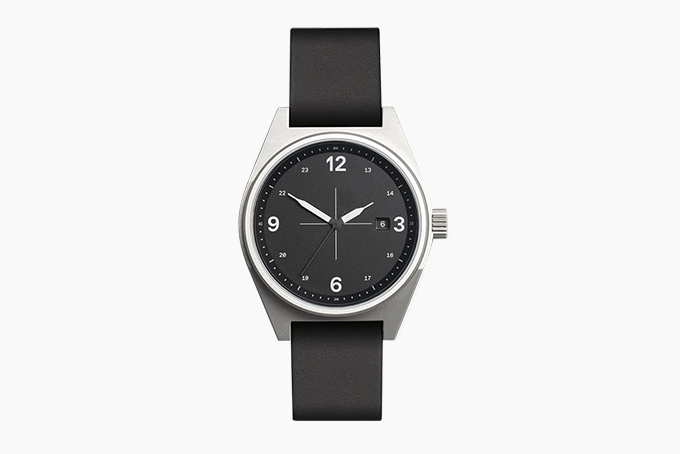 Instrmnt Field Watch
Inspired directly by the timepieces worn by soldiers on early 20th century battlefields, this ultra-minimalist take vaults the classic field watch into modernity with its solar Seiko VS37A movement, durable and sleek 316L stainless steel case, a sapphire crystal, and a single-piece leather strap.