Driving around in an automobile (or some other motor vehicle) is a very interesting and unique part of human life, especially when you consider how relatively new it is when put up against most of human history. Quickly, driving motor vehicles has become an activity so commonplace and everyday that many folks don't even think about driving while they are, in fact, driving. Others, however, have come to appreciate the activity, often for numerous reasons. For these rare folks, we've put together this week's everyday carry loadout. For everyone that appreciates racing and/or cruising, heading tight into turns and/or putting the pedal to the metal on straightaways, and/or some combination therein, this collection of useful, pocketable gear is for you.
Bellroy Card Pocket
Slim enough to stash in your front pocket but with enough space to fit as many as 15 cards plus cash inside of it, the Bellroy Card Pocket is ideal for everyday carry. That's especially true for those that appreciate style meshed with substance, as it also boasts an eco-friendly high-quality leather exterior and a secure zipper closure to ensure none of your belongings fall out by mistake.
Montblanc Meisterstück Leather Palladium-Plated Key Fob
Not only does Montblanc's Meisterstück Leather Palladium-Plated Key Fob provide any EDC enthusiast with a convenient place to store all their keys and keychain accessories, but it also makes snatching all of them, be that out of your pocket or valet tray, a snap. And it certainly doesn't hurt that it's also gorgeously crafted from high-end materials.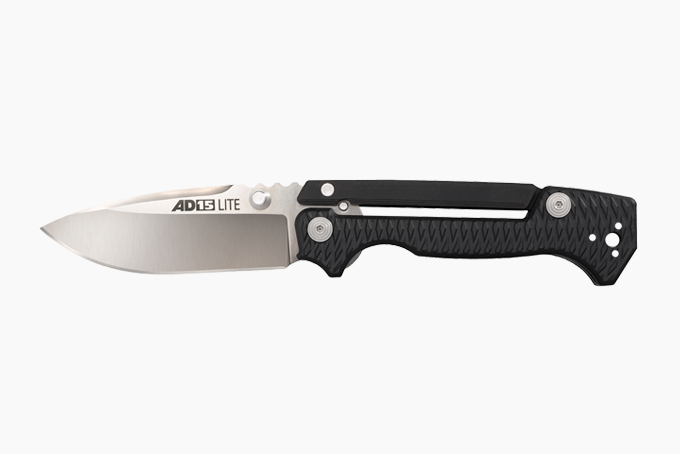 Cold Steel AD-15 LITE Folding Knife
Cold Steel's AD-15 folding knife is one of the best tactical EDC bladed tools out there, but it's a bit pricey for some. As an answer for those that want this knife's features in a more economical package, Cold Steel has come out with the more approachable AD-15 LITE, which still has the same basic features (like that impressive Andrew Demko-designed Scorpion Lock) and silhouette but is offered with a Japanese 10A steel and an injection-molded Griv-Ex handle.
Reservoir GT Tour Watch
One glance at this watch and the automotive inspiration is abundantly clear — marked by a dash gauge-inspired dial with retrograde minutes and jumping hour complications. It also features an ETA 2824-2 caliber automatic movement with a patented proprietary 124-pieces module and 37-hour power reserve, and it comes with a gorgeous perforated leather strap. This is a true driver's watch through and through, with some built-in novelty to boot.