Presented by

The protagonist in 1951's The Day the Earth Stood Still was an unlikely prospect from the start. Providing mankind with the warning that they must better themselves otherwise they will be destroyed by an 8-foot laser-eyed robot, Klaatu hails from another world with earnest intentions of preventing our extinction, spending the film observing both the good and bad of our society. Some view the humanoid alien as a threat while others as a savior of sorts. Either way, Robert Wise's iconic picture set a precedent that showed how B movies could challenge an audience rather than be rendered drive-in fodder. Inspired by the movie's vintage aesthetic, these pieces of EDC gear are in black and gray colorways.
Luminox Master Carbon SEAL Automatic
No watch brand is as synonymous with the Navy SEALs as Luminox, whose partnership with the U.S. military branch's special forces has been going strong for over three decades. One of its most popular tool models, the Master Carbon SEAL Automatic, features a 45mm case made from CARBONOX™+, a gray-colored compound, 40% of which is carbon fiber. Ultra-lightweight on your wrist and remarkably durable, the timepiece is aesthetically appealing as well, with a rugged case that complements its black ribbed dial. Already featuring several models in the range, Luminox has now expanded the lineup with new variants, including army green and gunmetal gray options, each of which is adorned with a rubber strap to match the color of the dial ring.
22STUDIO Contour Rollerball Pen
Writing pens are no longer merely utilitarian utensils. Today, there seem to be just as many design-forward options as there are basic ones. One such brand with a knack for style and quality is 22STUDIO, a Taiwanese firm specializing in writing tools and the like. Able to stand vertically on the table, this Contour Rollerball Pen sports an unmistakable shape made from both high-density concrete and steel, resulting in weightiness in your hand and incredible accuracy.
Buck Deploy Automatic Knife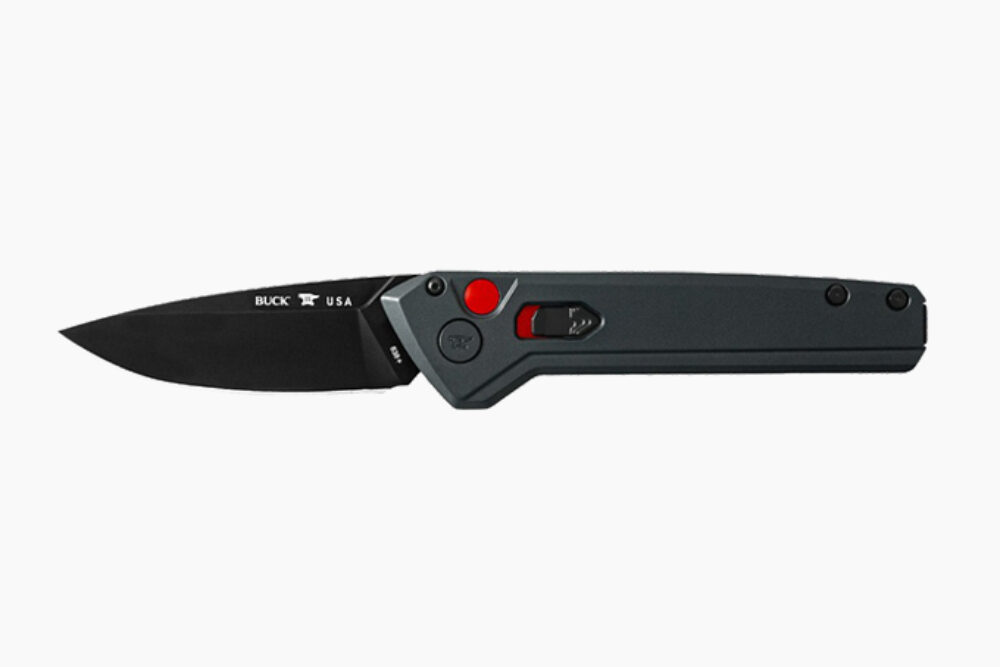 It's always fun to have a few stylish knives in your collection, but a straightforward option that performs just as well shouldn't go overlooked. Case in point, Buck's Deploy Automatic is a quality, USA-made model that deploys with the push of a button, revealing the 154CM drop-point blade finished in black. Built with gray aluminum, the handle keeps the blade secure with a safety lock and is easy to wield even with gloves on.
Oakley Holbrook Metal
Few modern sunglasses are as legendary as Oakley's Holbrook. The square-framed lifestyle shades debuted in 2010 with a shape inspired by silver screen icons such as James Dean. And then in 2017, the California-based eyewear brand began fitting the models with lightweight sheet metal frames to go along with the popular Prizm lenses and adjustable nose pads. The lenses themselves are polarized and made to withstand high-velocity impact.