If you follow the threads of history back far enough, you might start to realize that seemingly disparate concepts are actually inextricably intertwined. For instance, watchmaking as an industry was an integral part of the aviation industry. This is largely due to the fact that old aircraft didn't originally have onboard clocks or any other means of determining the time of day or time elapsed during a flight, so pilots had to wear watches to compensate. As such, the concept of a pilot watch — a mainstay of men's fashion and the greater world of horology — was born. As you might have guessed, that connection has also influenced other things, including the world of everyday carry. Now, there are types of gear in every category inspired directly by the world of flight: wallets made from the same kinds of heritage leathers used for pilot watch straps or flight jackets, pens built from genuine repurposed airplane propellers, aviator sunglasses, etc. It's this overarching influence and historical connection that has inspired this week's everyday carry pocket dump.
Kizer Vanguard Rolf Helbig Pinch Knife
An interesting take on a non-locking slipjoint folder, the Kizer Vanguard Rolf Helbig Pinch comes equipped with a high-end Bohler N690 blade (clearly inspired by samurai swords) and canvas Micarta handle scales. With a price that places this squarely in the budget-friendly realm despite its exceptional materials, this is the perfect pocket knife for anyone that lives in a place with many restrictions.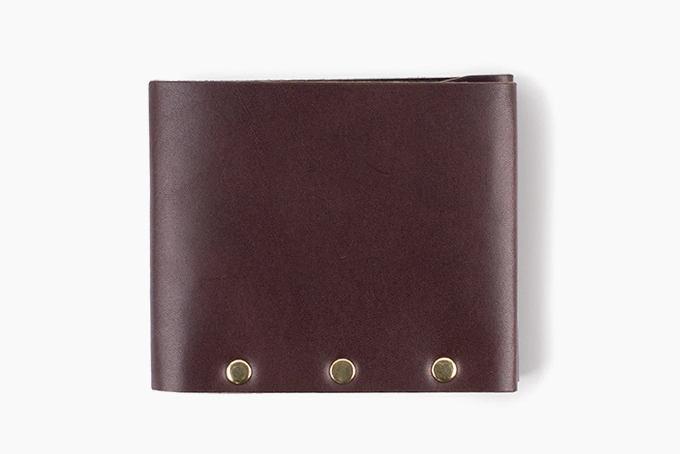 American Bench Craft Hammer Riveted Wallet
Made in the USA from full-grain, vegetable-tanned leather and guaranteed for life, this is about as American as traditional bifold wallets get. But there's also a hearty minimalism to it, as it boasts no extraneous detailing, unnecessary stitching, or otherwise. And it can still hold 4+ cards, cash, and more.
Ray-Ban Rb4125 Aviator Sunglasses
A neo-traditional spin on a classic pair of aviator sunglasses, Ray-Ban's Rb4125 swaps the typical metal frames out for tortoiseshell, which pairs beautifully with the UV-protective gradient brown lenses. Of course, if brown isn't really your thing, these handsome shades do come in numerous other colorways, as well.
Airain Type 20 Limited Edition Pilot Watch
Designed to pay homage to the pilot's chronographs issued by the French Ministry of Defense, this modern redux "matches in every detail the design and specifications of the original 1950's Type 20." That includes a manual movement (meaning you'll have to periodically wind it just like the pilots of old), a sturdy stainless steel case, and a handsome brown suede leather strap.