Presented by

The ocean is one of our planet's most defining features. In fact, it represents the greatest concentration of liquid water in the known universe — at least until we develop technology that allows us to better investigate earthlike exoplanets. And while these oceans are one of the major factors allowing for life as we know it to exist on Earth, they can also be incredibly hostile environments under the right circumstances. As it turns out, some of the circumstances that make the oceans so hostile are the direct result of human carelessness. That includes things like overfishing, oil spills, ever-increasing boat traffic, and (most obviously) the tremendous amount of non-biodegradable garbage we dump — either on purpose or by mistake — into all seven seas. It is possible to help with that latter issue, all while still equipping yourself with some pretty impressive and stylish everyday carry gear. All you have to do is find brands that craft products made from recycled ocean plastic, which we've illustrated with this week's pocket dump.
Luminox x Bear Grylls Eco Series Survival Watch
Bear Grylls is best known for his celebrity status and his numerous outdoor survival-focused television shows. His career, however, has also given him the opportunity to see some of the worst human-caused devastations on the planet. To help combat climate change, he's teamed up with Luminox to release this spectacular 45mm survival watch, which boasts a reliable Swiss quartz movement, 200m-worth of water-resistance, and has a resin case crafted from 100% ocean-bound plastics. Best of all: a portion of all sales of this watch go toward Project Aware, a non-profit dedicated to protecting underwater environments.
Flowfold Vanguard Bifold Wallet
Ultralight to the point that it can actually float (weighing the same as three sheets of 8.5″x11″ paper), this bifold wallet is crafted from advanced outdoor materials — either X-Pac sailcloth or Lite Skin Composite Fabric, depending on the colorway — and boast a quartet of card slots and a large central cash slot. Proudly crafted in Maine, this USA-made wallet even comes with a lifetime warranty — to make the offering all the more enticing.
Sunski Madrona Polarized Sunglasses
Going out in the sun without a pair of sunglasses is a lot like going to a restaurant without pants — you just don't want to do it. But if you care about the environment, especially the ocean, you can do something about it while keeping your eyes protected from dangerous UV rays if you pick up a pair of Sunski's stylish Madrona polarized sunglasses. Look good while doing good with these shades.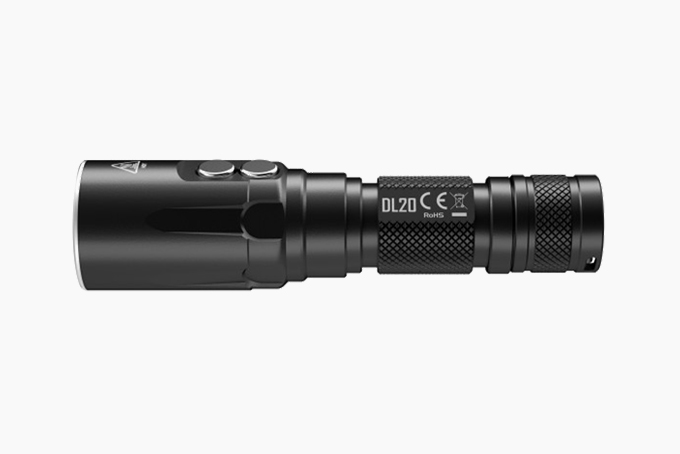 Nitecore DL20 Diving Flashlight
Finding a waterproof flashlight isn't that difficult nowadays. However, finding one that has an impressive 1,000-lumen output and can be submerged as deep as 100 meters is a much more difficult prospect. Not only does the Nitecore DL20 boast those abilities, but it's also rechargeable, can run for nine hours straight on a single charge, and so much more.