With the production of next-generation consoles coming to an enraging standstill as a result of the past year's infamous chip shortage, that surely hasn't managed to diminish any of the excitement and puffery that encompasses them. There is no question what the most coveted item for the majority of avid gamers may be across the board. Nevertheless, whether or not you are able to get your hands on a new system for you and yours, you'll find a variety of choices below that are sure to appease every video game lover you know, be it youthful or nostalgic.
XBOX Game Pass for PC
With over 100 options to choose from, Microsoft surely outdoes their competition in this department thanks to how rapidly they choose to offer XBOX exclusives for streaming. With games like Halo Infinite and Fable available on launch day, PC players can now have their day in the sun — or the snow (after all, it's winter).
Atari 2600/7800: A Visual Compendium
This colorful coffee table book provides a rich backstory on how Atari delivered upon the dawn of gaming. Overflowing with nostalgia-inducing pixel art and product design, this will make for a great gift for anyone who seeks to admire the games of yesteryear.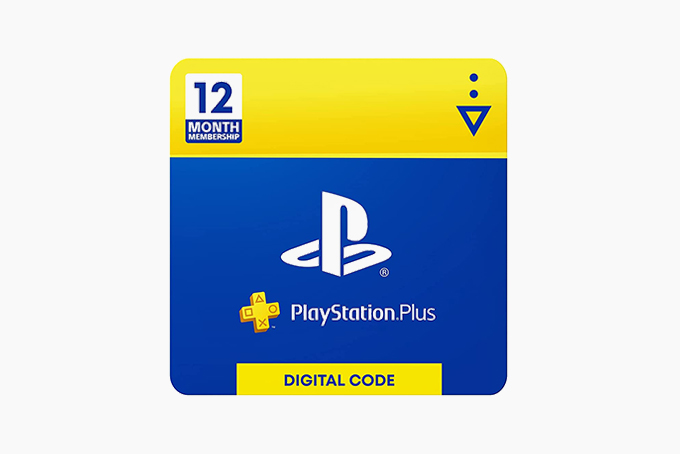 PlayStation Plus 1-Year Membership
There is truly no notification worse than the one Sony serves players upon needing to renew their online membership. It's practically the subpoena of gaming. So give the gift of avoiding that feeling to your free game-addicted loved ones with a renewed membership.

Games!
Disclaimer: gamers are infatuated with games. With every respective console offering some incredible options for all players, this is a trio of no-brainer picks to choose from for each; or, if you're feeling generous, all three.
Pokémon: Brilliant Diamond: $60 Guardians of the Galaxy: $60 Halo Infinite: $60
SteelSeries Nimbus+ Wireless Gaming Controller
For the same price as Sony's high-end DualSense, this similarly futuristic-looking controller connects straight to your phone and is capable of operating all of your Apple Arcade favorites. No need for the bulky models constructed out of two joysticks with your smartphone resting in the middle.
Razer Basilisk V3 Customizable Ergonomic Gaming Mouse
This gaming mouse from Razer boasts countless configurations and numerous colors to brighten any player's holiday season.

WD_BLACK 5TB P10 Game Drive
Upon downloading the latest Red Dead Redemption a couple of years ago for the PS4, it was hard to believe just how much space a video game can take up. It was safe to assume this was the most storage one could ever consume — then, the PlayStation 5 was released. Needless to say, this will make up for all those extra gigs.
Razer Ripsaw HD Game Streaming Capture Card
There is the avid gamer and then there is the streamer. While the two essentially go hand-in-hand, there are surely some discrepancies between the two, with this incredible 4K capture card sitting at the streamer's desk being one of them.
Analogue Pocket
Analogue is known for delivering sleek, contemporary renditions of the most iconic games of prior generations. With their Pocket, they've fused the GameBoy and iPhone to provide gamers with an absolute joy to hold.
Razer BlackWidow V3 Pro Gaming Keyboard
This incredible piece of equipment possesses all of the clicky functions that gamers and keyboard purists alike love more than nearly anything else.
LEGO Nintendo Entertainment System
Thanks to Nintendo's latest work with the toymakers at LEGO, both companies have managed to deliver on some awesome builds. Standing out among the rest, however, is this incredibly crafted model of the classic NES with a TV to accompany it. This will truly catch any gamer off guard, adding a brand-new old console to their collection.
Oculus Quest 2 VR Headset
Oculus serves as the benchmark for VR gaming and they are constantly pumping out quality games to please any player and even athletes… well, eSports athletes anyway.
SteelSeries Arctis Pro Wireless Gaming Headset
SteelSeries offers lossless audio in a wireless headset that is optimized for the PS5 but is made with every online gamer in mind.
Nintendo Switch OLED Edition
This year, Nintendo unveiled their superior Switch model. Boasting a larger screen with enhanced OLED visuals, there's no question that this is the right choice if both models are staring you in the face this holiday season.
Sony PlayStation 5
Best of luck on your winter endeavors trying to pick up one of these elusive consoles. The PlayStation 5 is truly the ultimate entertainment machine, and whoever you might buy it for is lucky to know you.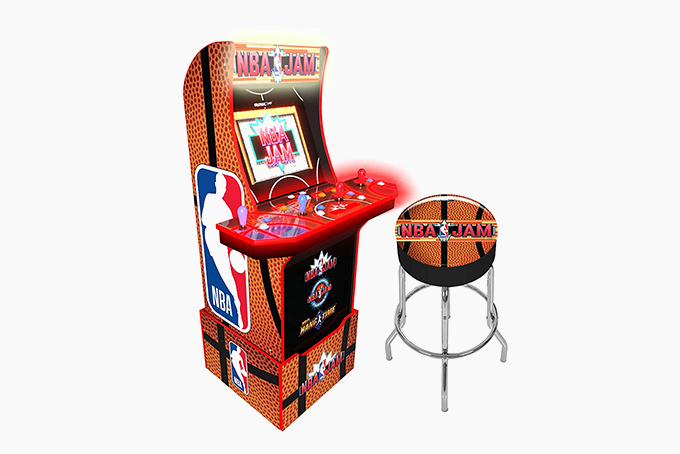 Arcade1UP NBA Jam Arcade Machine & Stool
Wedged between a trio of the most coveted consoles on the market is this jaw-dropping arcade machine that will throw an authentic NBA Jam experience in the dead center of your giftee's game room — or living room, what's the difference?
XBOX Series X – Halo Infinite Edition
Considering this limited edition tie-in will probably be as possible to acquire come the time of its release as the standard Series X will be, the least you could do is make an attempt to buy this one for a Microsoft-adoring friend of yours.
LG 27GN950-B 27" Ultragear Gaming Monitor
The gradual progression of graphics is a marvel, and this incredibly crisp monitor from LG will bring all of those colors and layers to the forefront of whatever game is being played.
Herman Miller x Logitech Embody Gaming Chair
Herman Miller is a name that evokes modernism to a tee, and their joint effort with Logitech to deliver a premier gaming chair is one that no giftee could forget.
Origin Neuron Desktop
While Alienware has been all the rage among the PC gaming world for years, Origin is a name that has surely garnered an other-worldly amount of respect thanks to their bewilderingly reputable builds boasting incredible specs and gorgeous style.
PlayStation 5 vs. Xbox Series X: Which Video Game Console Is Better?
Having a hard time trying to figure out which console to pick up this holiday season? Have no fear, we've got you covered with this guide breaking down everything you need to know about the Xbox Series X and PlayStation 5.