With Black Friday here, retailers all throughout the world are running some of the best sales we've seen all year. In particular, retail titan Amazon is rolling out a cavalcade of deals and discounts on their own brand products, as well as some of the most recognizable brands in retail. Given the massive scope of Amazon's offerings, it can be overwhelming trying to find the best deals they're running. Thankfully, we're here to guide you through their torrent of discounts to give you the best deals from the biggest brands. Without further adieu, let's dive in.
Adidas
Adidas is one of those brands that's hard enough to pass up when it isn't on sale as it's one of the coolest, most established labels in the space. For Black Friday, Amazon is offering up to 30% off adidas brand products.
Amazon Fire HD Tablets
These high-performing smart tablets are fun for the whole family. They feature HD screens, 12-hour battery life, and they have Alexa integrated into them so you can control your smart appliances. Amazon is offering discounts up to 50% off select Amazon Fire HD tablets for Black Friday.
Fire HD Tablets: Up to 50% off
Amazon Fire TV 4-Series 50"
A hallmark of Black Friday sales is the crazy discounts that apply to televisions. In this case, Amazon is bringing the heat with discounts up to 30% on their Amazon Fire TV 50″ 4-Series 4K UHD smart TV.
Fire TV 4 Series: Up to 30% off
Amazon Fire TV Stick 4K
Amazon's Fire TV Stick 4K can transform any TV into a smart TV that's fully integrated with the top streaming services, Alexa Voice Remote, and even live TV. Better yet, Amazon is discounting them up to 50% off.
Blink Video Doorbells
One of the best updates that came to home security was the advent of smart doorbells. Blink's video doorbells allow you to monitor your front door, as well as get security updates from your phone, and they're up to 30% off today.
Blink Video Doorbell: Up to 30% off
Bose Headphones
Bose is quite possibly the most recognizable and well-trusted brand in the headphone space for a good reason. You'll find select pairs of headphones discounted up to 30% today.
Coleman
From tents to coolers to grills and everything in between, Coleman can solve your outdoor needs. Today, Amazon is offering discounts of up to 30% on their awesome products.
DEWALT Tools
Tools definitely add up, so a big discount on a reputable brand like DEWALT seems like too big an opportunity to pass up. Thankfully, Amazon is running a special where select DEWALT tools are up to 30% off.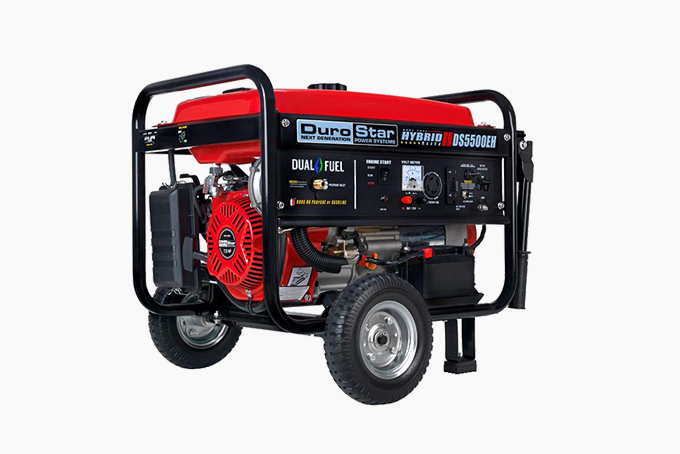 DuroMax Generators
Generators may not be the go-to pick for Black Friday purchases, but they're as expensive as they are a sensible tool to have in case of an emergency. Prepare yourself for the worst by taking advantage of 31% discounts on select DuroMax generators.
Garmin Watches and Navigation Products
Whether you're in the market for a great running watch or you're looking for a navigation system for a hiking trip, Garmin will cover your navigation-based needs. Today, you'll find select products up to 29% off.
Bonus Deals
Kindle Oasis
The Kindle is the godfather of e-readers, so it only makes sense that the gorgeous Kindle Oasis carries on its stellar legacy, this time, with warm light features. Get your hands on one for up to 30% off during Amazon's Black Friday sale.
Marmot
Marmot could go on the Mount Rushmore of outdoor brands, so the fact that you can get some of their backpacks, luggage, tents, and sleeping bags up to 30% off is absolutely something to be excited about.
Select Samsung, Sony, and LG TVs
With TVs this nice, of course we'd mention them twice. Save up to 30% on TVs from heavy-hitter brands like Samsung, Sony, and LG.
The 100+ Best Black Friday Deals Online
Looking for even more of the web's best deals today? Head here for a roundup of all of our Black Friday 2021 coverage.