Presented by

Rodeowear has made a major comeback in 2022, and for good reason. While the timeless aesthetic hearkens back to the thought of dressing up as cowboys for Halloween (or just for fun), there are several high-brow ways to revel in the revitalized look without resembling Woody from Toy Story or any other lead character from a '50s-era Western. With this rootin'-tootin', gun slingin' appeal in mind, we've scoured a variety of accessories from Huckberry for the retailer's best gear this December.
Barebones Beacon Carabiner Light
This nifty, EDC-ready accessory from Barebones is a great way to kick this list off. It lasts up to 200 hours before needing to be recharged, giving last-minute buyers more than enough time to toss this into their buddy's stocking.
Los Poblanos Campo Cocktail Set
This handy gift set is equipped with all the quintessential spices and syrups to make a great margarita (or any drink of your choosing). Hand this over to the mixologist in your life so they'll never have an excuse to misplace another jigger.
Misc Goods Co. Valley of Gold Solid Cologne
For whatever reason, solid cologne is a huge deal right now. Be it due to convenience or permanence, this robust choice from Misc Goods is a worthy pick boasting earthy, floral notes thanks to primarily nothing but essential ingredients.
WESN The Henry Pocket Knife
WESN's minimalist design doesn't skimp on sturdiness here, not to mention sleekness. The Henry Pocket Knife boasts a rugged stainless steel blade, lightweight titanium handle with cherry detailing, and, most importantly, a premium-grade composition to ensure it's built to last for years.
Filson Original Lined Goatskin Gloves
Tired of dealing with cold, dry hands all winter long? Well, we hear you, and Filson does too. The heritage brand's enviously cozy, goatskin-crafted pair of gloves is about as smooth as it gets, deeming them the perfect choice for a long winter's night.
Courant Catch 3 ClassicS tRAY
With Courant's conveniently largest charging tray, powering up your phone and AirPods has never been any easier (or better looking). The catch-all gadget is crafted from sumptuous brown leather and offers a designated spot for devices and essentials like sunglasses and keys.
RRL Freeport Work Shirt
Ralph Lauren has shown off his eclectic sense of fashion know-how in several ways, and this Western spin on the traditional work shirt from his premium RRL line is as good as any you'll find at your local rodeo.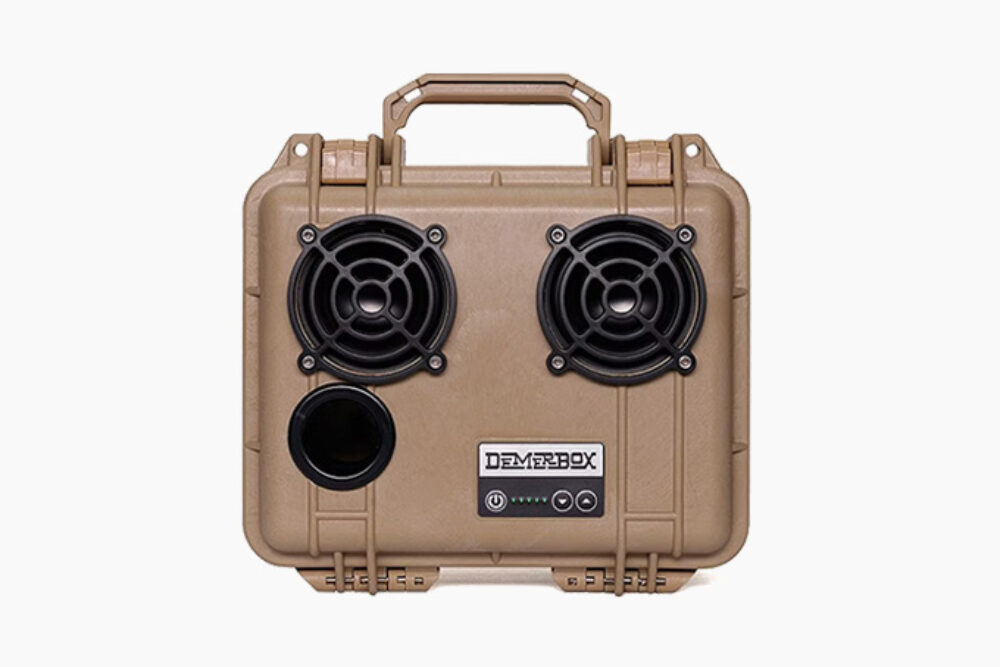 DemerBox DB2 Indestructible Speaker
Finding a speaker that will last you forever isn't easy; Bluetooth connections go awry as time passes, while other models can't stand the physical test of time. Luckily, neither of these applies to DemerBox's DB2, a bewilderingly heavy-duty piece of listening equipment that offers over 40 hours of listening time within a crush-proof Pelican case.
White's Boots Rambler Boots
A handsome pair of Western-style boots can never go out of style, especially when it's coming from a heritage brand like White's. Here, the shoemaker's water-resistant Rambler silhouette garners an exclusive, rugged brown shade for the sake of its joint effort with Huckberry. All in all, it's a great finishing touch for any get-up.
Down the River Forge Marsh Series
This unrivaled set of kitchen knives is prepared for shucking, harvesting sugar cane, skinning meats, and more. But, most of all, a great pair of cooking tools doesn't mean much if they don't look as great as they function, which is why each handle is made using naturally-dyed maple wood — how's that for classy?