Presented by
Barring the sky, how many natural features have you come across that are blue? Two of the most notable examples are a blue jay's feathers and a poison dart frog's slimy skin, which go to show how scarce the shade is. Statistically speaking, less than 1 in 10 plants are said to have blue flowers, and there are even fewer blue animals out there. Accounting for how rare the beloved color appears in nature, we figured it only makes sense to add a touch of it to your outdoor-centric loadout, which is how we came up with this blue-tinged quartet of EDC gear.
Ridge The Summit Knife
Ridge's Summit Knife is one of the sleekest blades on the market, not to mention one of the most functional. Its 2.75" D2 high-carbon steel blade boasts a premium hardness range of 55-62 HRC, which deems it capable of taking on everything from kitchen tasks like slicing and chopping to more detail-intensive hobbies like woodworking. Ridge offers several stylish colors to choose from, with finishes that match the gear brand's outstanding Wallets and KeyCases, including this Anodized Navy option.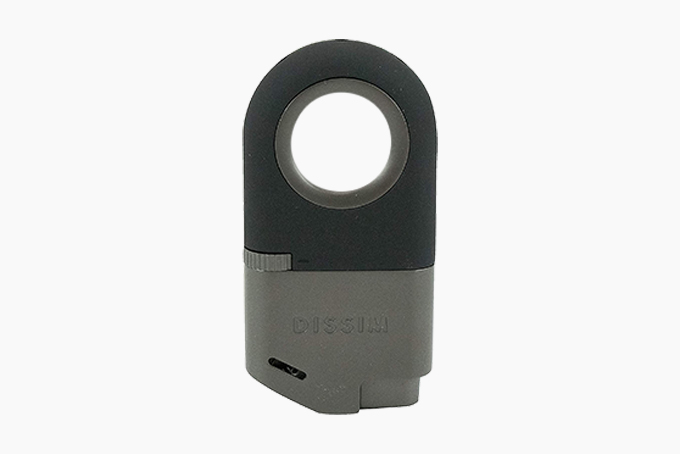 DISSIM Inverted Lighter
Dissim's unique lighter has an ergonomic makeup that makes it a great piece of gear to have on hand. The refillable accessory's angled flame port fires off in any direction you want while staying secure thanks to its circular grip. Most importantly, it runs on standard butane, so you can refill it the same way you would an average Zippo.
Nocs Provisions Zoom Tube 8×32 Monocular Telescope
Nocs Provisions' catalog of binoculars is known for providing best-in-class optics, and that notion applies no matter the size. The brand's Zoom Tube 8×32 Monocular Telescope measures just over 4.95" long and 1.85" wide and weighs a mere 8.5 ounces, so it's easy to stow in your pocket and pull out when needed. As far as the view is concerned, the IPX4-rated piece of gear offers a wide field of view of 384' at 1,000 yards and even features scratch-resistant lenses to ensure that you don't have to worry about an obstructed view.
Costa Del Mar Diego Sunglasses
Costa Del Mar is one of the performance sunglasses scene's most notable brands, and its square-shaped Diego silhouette is merely one example of why. The shades feature polarized 580G glass lenses that provide full-on UVA and UVP protection and reduce glare and eyestrain. Aside from that, the glasses have moisture-wicking capabilities and a vented spring hinge system to help pave the way for endless comfort.