Presented by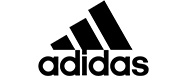 With springtime just around the corner, the temperatures are beginning to rise in most regions around the country, inviting nature-lovers to get back on the trails for an awe-inspiring journey through the wilderness. With that in mind, it's always necessary to have a worthy pair of hiking shoes that are guaranteed to tackle any terrain. When it comes to hitting the great outdoors, there are many brands one may consider in search of immaculate gear, but none manage to stand out quite like adidas Terrex. The renowned intercontinental athletic gear provider's adventure-centric sub-brand officially burst onto the scene just over a decade ago, and it's safe to say it hasn't looked back since.
Through the premier brand's extensive catalog, from lightweight two-layer shell pants to PrimaLoft-insulated jackets, one element of Terrex's portfolio that consistently stands out is its sprawling variety of shoes. This shouldn't come as much of a surprise at all, seeing as adidas has been crafting top-tier footwear for over a century. And while a wide number of its options are noteworthy in their own right, few boast the sturdy make-up of the Terrex Free Hiker GORE-TEX Hiking Shoes, which is why we wanted to get hands-on — and on-feet — with these hikers to see how they held up on the trails.
The Look
Rugged On The Eyes
With one solid look at these stompers, it's almost easy to claim that these are surely built to take on whatever nature throws at them, but we're not quite there yet. As far as appearances go, you're getting what you pay for here thanks to a sleek, streamlined silhouette that is guaranteed to be one of the more fashionable ones that will appear on the trails. Plus, by tacking on an Ultraboost midsole onto a pair of hiking shoes, adidas has proven that trail-ready choices can adhere to mainstream popularity (as well as industry-leading comfort). The adidas Terrex Free Hiker GORE-TEX Hiking Shoes are available in a handful of colors to complement your outdoor attire, and while we're partial to this classic blacked-out option, there's an additional eye-popping quartet of more vibrant choices if you're looking to liven up your outdoor wardrobe.
The Feel
Strong, Sturdy, & Superior-Fitting
When you're aiming for a real adventure, you're going to need some comfortable footwear suited for the outdoors, and these check all the boxes. The Free Hikers make great use of adidas' patented Responsive Boost midsole, providing the perfect amount of cushioned responsiveness your foot needs to keep on pushing forward. While you may be accustomed to seeing this ubiquitous, bubble-like tech implemented on adidas' expansive line of training shoes, it performs just as well in non-gym or running environments. However, what may be even more impressive than the Free Hikers' Boost sole is the fact that these shoes sit on an ultra-grippy rubber outsole crafted by Continental, the same company long tasked with providing traction for your car in dangerous conditions. Unsurprisingly, this element results in the utmost traction for the shoes on any surface.
In addition to its pair of notable soles, the shoe's upper is another showcase of adidas' signature tech thanks to its Primeknit upper. This makes for a hand-in-glove fit that the brand has appropriately labeled as "sock-like," and we have a hard time debating that. Lastly, the shoes have a standard, cozy fit as it is, so there's no need to worry about any unwanted stiffness — especially considering you're bound to be running your pedometer up in these. That said, they do manage to hug your foot a bit tighter than the average pair of city-appropriate sneakers you'd pick up from adidas, but that's a good thing as it provides you with more confidence when traversing uneven or treacherous terrain.
Out And About
Built For Anything
Like we said, these shoes boast a mega-sturdy outsole courtesy of Continental, a company whose catalog proves that it's well aware of what it takes to provide grip on any sort of surface. All in all, what truly makes this such an ideal set of footwear for hiking is the Free Hikers' combination of Continental's immaculate rubber and adidas' Responsive Boost, coming together to make for one comfortable and confident step after another. In addition to this, the Free Hikers' are rounded out with abrasion-resistant reinforcements and a fully molded toe cap, allowing you to walk comfortably with no need to worry about any mishaps along the way.
Although breathability and walkability are the two most vital aspects here, elemental protection is another factor to take into account, which is where the shoe's GORE-TEX membrane comes very much into play. As the membrane is both fully waterproof and breathable, it will come in most handy when finding yourself in an unpredictable forecast — which, after all, is what spring is known for. The revered garment tech provides world-class elemental protection here, allowing you to trudge through anything from drizzles and storms to puddles and streams, all the while remaining immensely breathable as it sheds all that unwanted wetness.
The Verdict
Look No Further
There are virtually no flaws with these weather-ready stompers. Simply put, these shoes are one of adidas' best sellers for a reason, as they manage to speak for themselves. With so many hiking shoes crowding the market, narrowing down your choice can be pretty difficult, but we'll try and make it easier on you with a few words of advice: keep things simple and sturdy. Considering Terrex is one of the most trusted outdoor brands around, not to mention adidas' general prominence in the world of footwear, there is genuinely no room for error in these shoes. If you're looking to pick up a trustworthy pair of shoes from an equally trustworthy label, do yourself a favor by grabbing the adidas Terrex Free Hiker GORE-TEX Hiking Shoes.