RVs and camping trailers aren't necessarily known for their functional versatility. And unless you own more than one of these vehicles, you'll have to make up your mind quickly about what you'd like to designate it for. In other words, you can't really use your RV as a tool shed during the work week and then easily convert it to a family-friendly adventure explorer for the weekends.
Toro Bravo, a California-based company started by former NFL linebacker Jeff Rohrer, has just launched its debut 4×4 model, the Silver Spear. With the help of design firm PROTOTYP3, the brand has made the first-ever modular overlanding vehicle whose primary usage can seamlessly be converted from work to play depending on your needs. This unique setup was accomplished thanks to the 3D-printed interior features such as custom-made cabinets, a removable kitchen countertop, and removable bunk beds and queen-sized bed.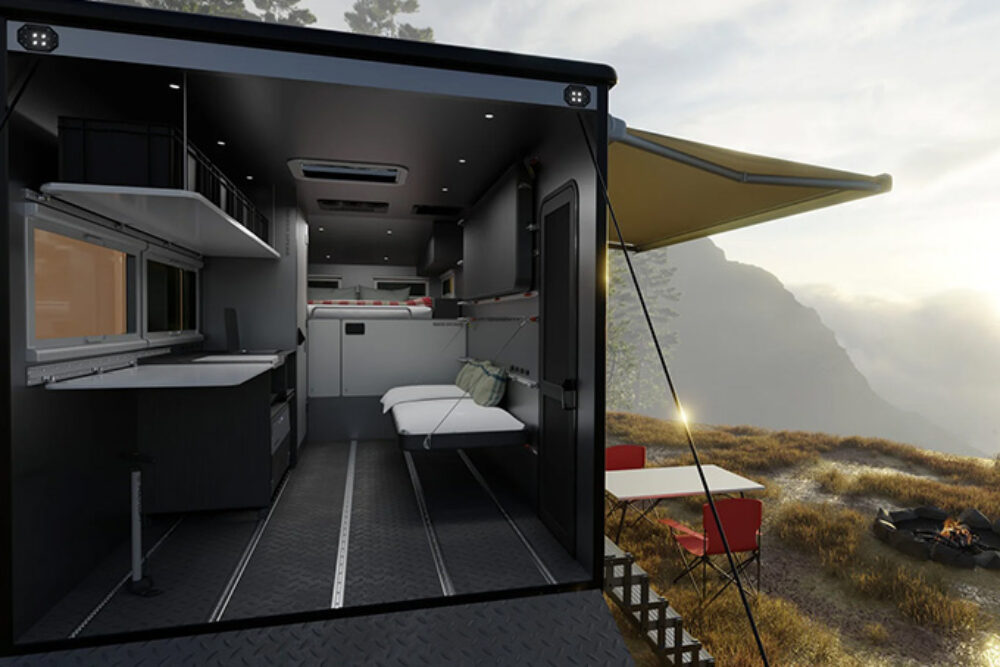 Built on the chassis of either a Ford F-550, Chevrolet 5500, or Ram 5500, the Silver Spear also features a cantilevered rear ramp that can be used to load work equipment and smaller vehicles but can be easily transformed into a workbench, eating table, or cooking station.
Available to pre-order with a $100 deposit, the overland camper is priced at $236,000 and is expected to arrive later this year. For more information on the 2023 Silver Spear, head over to Toro Bravo's website.