Presented by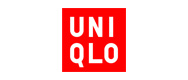 When it comes to affordable basics, simply no one does it better than UNIQLO. The Japanese clothing designer and retailer has seemed to perfect the art of blending fashion with accessibility. Now as the weather heats up during the day, it's hard to find a top that can keep us cool while still offering adequate protection after the sun goes down.
UNIQLO's latest Premium Linen Long-Sleeve Shirt will do just the trick. Made from 100% high-quality European linen, this button-up is lighter than ever yet gives off a certain luster that showcases the craft that went behind it. The revamped shirt features an updated back design for better arm movement, improved shoulder structure for more comfort, and increased width for an even more relaxed fit.
Versatile and understated thanks to the French front and regular collar, this long-sleeve option is perfect for any occasion and can be paired with virtually anything. Wear it open with an undershirt for a casual outing or button it up for a night on the town. Available in six different colorways — white, light gray, beige, light blue, dark blue, and navy — the Premium Linen Long-Sleeve features seven buttons on the front and a wide-rounded hem that can be worn tucked in or out, and it's prewashed to hold at the optimal length to do so.
The Premium Linen Long-Sleeve Shirt is the perfect addition to your spring and summer wardrobe, and at $40, you can afford to nab a few. Sure to be a major player in your seasonal rotation, this button-up is available now from UNIQLO's online store.