Rotel has long been known for its portfolio of premium home theater equipment. However, its latest listening device is intended for the streaming age of music rather than that of movies and television. Introducing the S14, the family-owned audio brand's first-ever integrated streamer.
Boasting a whopping 150 watts of class AB power, the high-tech device livens up your go-to speaker system and can be used to access all popular streaming services, from Apple Music to Spotify, at the push of a button. Additionally, this high wattage ware allows audiophiles to take advantage of particular service's hi-fi audio subscriptions, including Tidal's Master Quality Authenticated audio.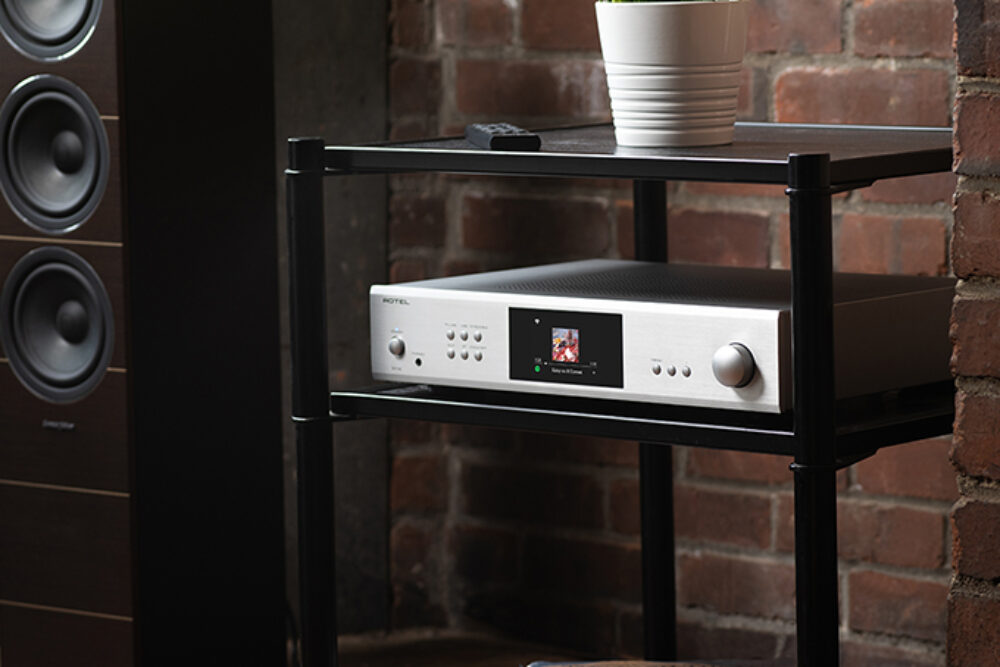 In addition to operating fantastically, the S14 looks great. The streamlined gadget is available in either black or white and features a front panel color display that shows album artwork, track, and title information, deeming it an all-in-one listening station that looks as great as it functions. Additionally, the S14 boasts a 32-bit Digital-to-Analog converter, allowing listeners to enjoy their listening experience with nothing short of refined sound across the board. It also has a surprisingly minor footprint, measuring just 17″ wide and over 13″ deep, deeming this powerful new amplifier ideal for small spaces.
Rotel hasn't mentioned any price or release information yet, but learn more about the new S14 Streaming Amplifier on the brand's website.