As consumer electronics get more sophisticated and versatile, more aspects of our lives can be improved through mediums we didn't expect. With headphones, advances in noise cancellation and audio quality were given, and companies like Bose have been key in many of them. When Bose dropped the Sleepbuds in 2018, a unique pair of earbuds with noise cancellation and ambient sounds designed to help you fall asleep, they were unfortunately discontinued just a year later due to battery issues. This didn't stop a dedicated fan base from forming, and the second version came out in 2020 and worked alongside the Bose Sleep app. However, sales weren't quite up to snuff, and Bose discontinued the Sleepbuds. Three former Bose employees, N.B. Patil, Charles Taylor, and Brian Mulcahey, recognized the unique design and passionate fans of the Sleepbuds, acquired the trademark, and launched Ozlo, a startup dedicated to carrying the torch with the Ozlo Sleepbuds.
These earbuds are made to mask unwanted noise while you sleep with passive noise cancellation, and come in a silicone design that's designed for comfort. A significant feature of the Ozlo Sleepbuds is the ability to stream music, podcasts, and other audio, which the original Sleepbuds couldn't do. With biometric sensors, these buds can also detect when you've fallen asleep, and gently transition into multiple masking tracks. As for the battery life, you get up to 10 hours of listening time on a single charge, and the charging case holds four additional chargers.
Much like the previous Sleepbuds, the Ozlo Sleepbuds come ready to go with a companion app, Ozlo Sleep. The app offers a variety of masking sounds, nightly sleep reports, and customization options that personalize the experience.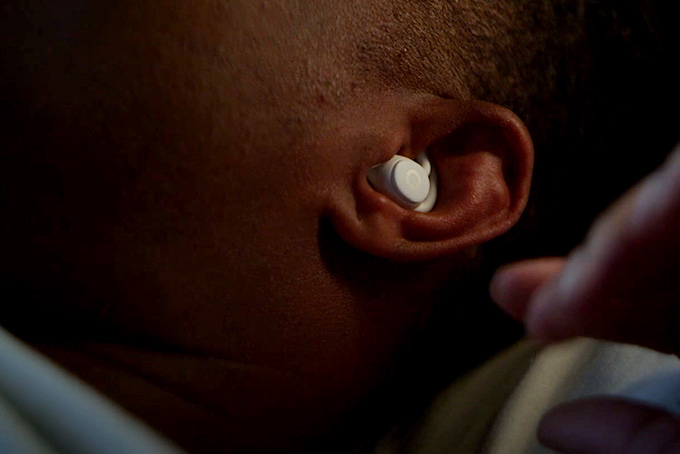 Ozlo Sleepbuds are currently being backed on Kickstarter and are $500K over the initial ~$30K goal, and the project is ending on September 20th. They'll go for $300 once they launch publicly, but you can save $50 with the current early bird specials. Production will begin in October, and shipping for early bird buyers will start in November.