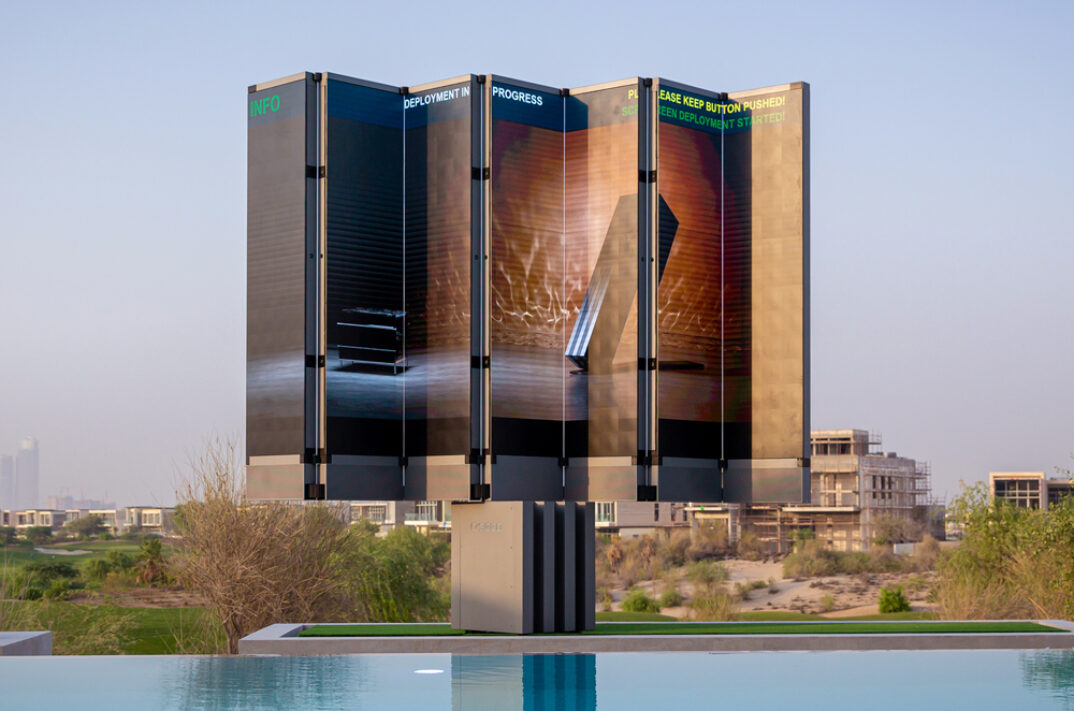 Earlier this year, C-SEED unveiled a gorgeous, foldable TV that practically doubled as a work of art. Now, the high-end tech manufacturer has shown off a similar model built for outdoor entertainment. The state-of-the-art MicroLED television is the first foldable iteration of its kind.
The 201-inch display was made in collaboration with Porsche Design Studio, as the two fused weatherized premium elements and refined craftsmanship to deliver a gorgeous, foldable TV that takes merely 40 seconds to fully unfold. Most importantly, the TV neatly submerges into its base wherever you place it, so there's no need to worry about it being an eyesore when turned off.
Visually, it boasts over 2,963,520 MicroLEDs that process image data at a blistering 100,000 times per second, paving the way for over 64 billion colors to appear throughout whatever you're watching. Moreover, this is the first television of its kind to generate such a sprawling color spectrum, as it even has 4,000 nits to provide a glare-free display on brighter days. Additionally, it features six coaxial speakers on the left and right for balanced sound, as well as a subwoofer to capture low frequencies.
While the C SEED 201 is the main draw, it will also be available in a smaller, 144-inch configuration. While C-SEED is yet to address pricing information, its 165-inch N1 TV from earlier this year sells for roughly $190,000, for reference. Take a closer look at the mesmerizing television on the gadgeteer's website.