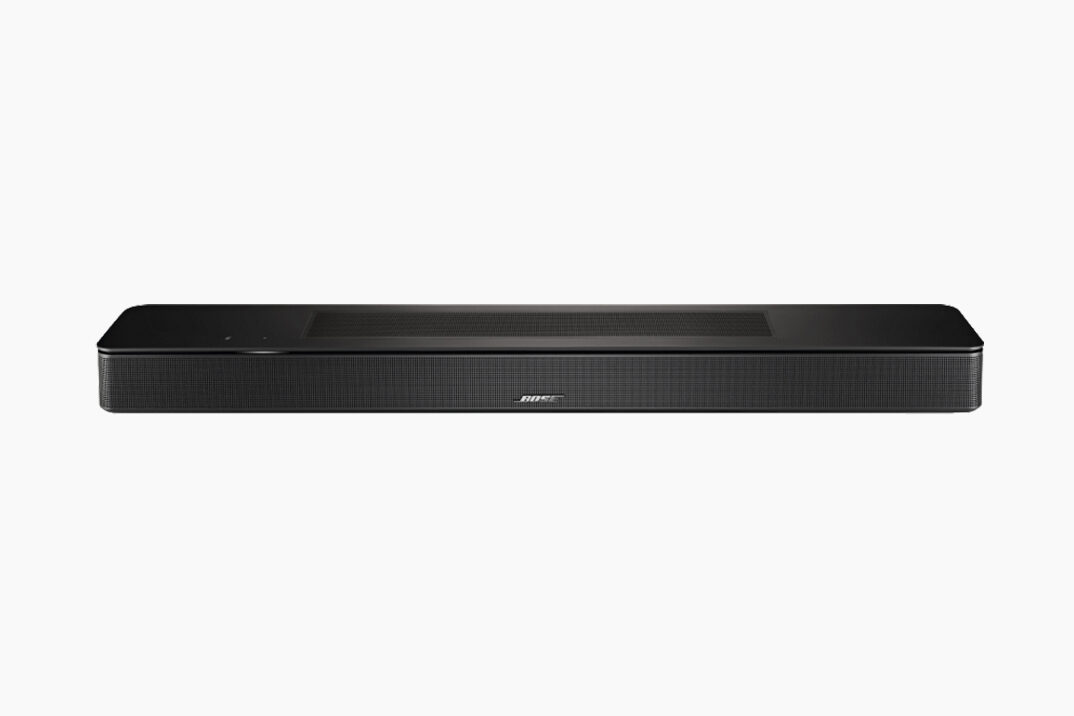 Bose has just shown off a brand-new soundbar that's ready to compete with some of the market's finest options, albeit coming in at a fraction of the price.
While the esteemed audio brand's Smart Soundbar 600 is merely a smaller iteration of its popular 900, the new release boasts all the elements movie buffs and stereo lovers aim to find with a soundbar. Starting with Bose's TrueSpace tech, a proprietary feature that analyzes the show or movie you're watching and automatically tunes signals the provide a multi-leveled listening experience. While that's great and all, the main draw here is the implementation of Dolby Atmos, although Bose clarifies that TrueSpace will be compatible with anything you watch, unlike Dolby's constantly expanding technology.
Connectivity-wise, this speaker is fit to operate in the streaming era, as it's seamlessly compatible with AirPlay 2 and Spotify Connect. It even allows you to connect via Wi-Fi to access a variety of other music platforms on Bose's App. Additionally, you can use Bluetooth or utilize its built-in Chromecast. Moreover, the device can connect to a Google device for Google Assistant voice services but also offers built-in Alexa, in case you don't have any. Lastly, it adds a refined look to your media center, measuring just over 27" wide and rounded out with a sleek, metal wraparound grill.
The Bose Smart Soundbar 600 is available to pre-order on the brand's webshop for $499. It is expected to ship starting October 20.