It's fun to see a whole lot of new products show up at your front door after Prime Day is over, but wouldn't it be amazing to anticipate just one or two big-ticket items? Now, with our guide to the best grail deals this Prime Day, you can cross some toys off your list that you've been wanting for a while.
Apple AirPods Max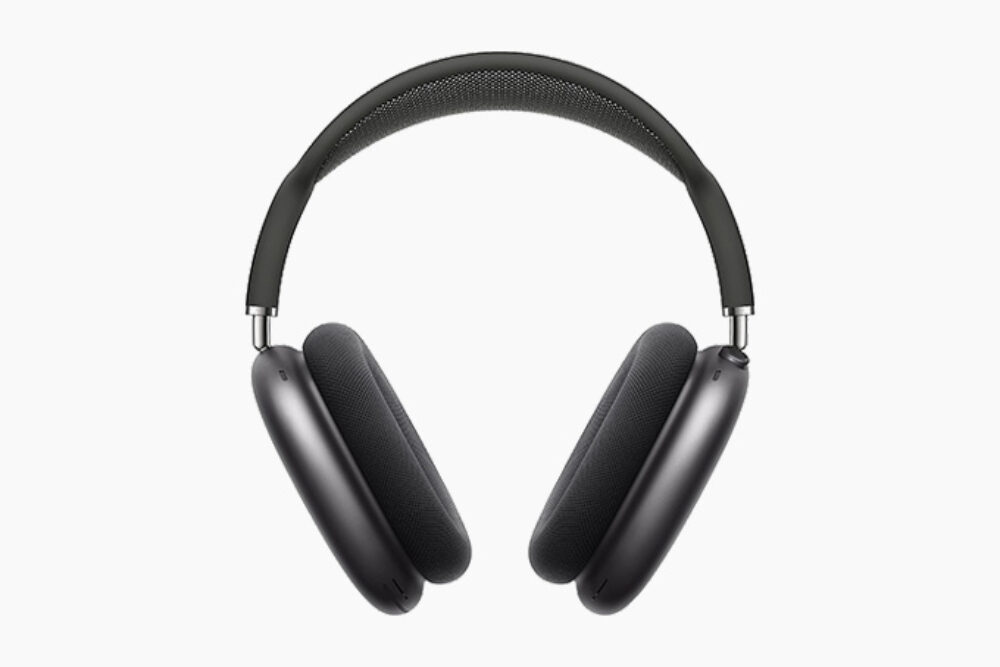 If you're afraid of losing your in-ear AirPods, opt for the AirPods Max from Apple, over-ear headphones with an Apple-designed dynamic driver and active noise cancellation.
Dyson Purifier Cool Formaldehyde TP09 Air Purifier and Fan
Even if you don't realize you're air is full of pollutants, it probably is — that is, unless you have a top-tier air purifier like the TP09 from Dyson, a top-of-the-line unit that senses and traps particles in the air.
SAMSUNG Jet Bot AI+ Robot Vacuum Cleaner
AI is definitely dominating the conversation as of late, but when it comes to robot vacuums, it can do all the work. This Jet Bot from SAMSUNG can be told which objects to avoid via floor maps that you program form your phone.
Bang & Olufsen Beoplay H95 Wireless Headphones
Experience the supreme quality of Bang & Olufsen speakers more intimately with the brand's Beoplay H95 Wireless Headphones, with some of the best active noise cancellation available and a sleek aesthetic to boot.
Garmin epix Gen 2 Smartwatch
As a default, Garmin's epix is arguably the best time-telling option available on Amazon. The smartwatch is towards the top of the brand's range, with health and wellness features, along with a plethora of apps for seemingly every activity imaginable.
Silverback In-Ground Basketball System
Play ball like the pros in your own backyard with this in-ground basketball hoop that's adjustable from 7.5ft to 10ft and has a tempered backboard.
Google Pixel 7 Pro
You may have been putting off upgrading your phone, but now's a better time than ever with Prime Day's 25% discount on the Google Pixel 7 Pro.
SAMSUNG 49" Odyssey G9 Gaming Monitor
Curved gaming monitors are all the rage these days, but now you can get one of the best around at a great price with SAMSUNG's Odyssey G9, featuring a 49-inch dual-QHD display and a 240Hz refresh rate.
SAMSUNG The Frame TV
Who says TV can't be great art? Well SAMSUNG took that notion literally when making The Frame, a QLED display with virtually no reflection. When not in use, it will showcase pictures and works of art on your wall.
De'Longhi Dinamica
At a whopping 45% discount, you can now get De'Longhi's Dinamica coffee/espresso machine for just $1,000. You can choose from one of 18 drink options and the automatic machine will make it for you from bean to cup.
Original Peloton Bike
Reach your yearly fitness goals in a flash with the Original Peloton Bike, an excellent form of cardio right in your home. Equipped with a 22-inch HD touchscreen.
LG CineBeam UHD 4K Projector
If you're wanting to bring some excitement to your movie nights, get yourself this LG CineBeam Projector, with a UHD 4K display up to 140", featuring voice-control options.
Dremel DigiLab 3D45-01 3D Printer
If you've been champing at the bit to try out 3D printing, now's the best time with a 20% discount on Dremel's DigiLab, where you can take your imagination or utility to the limits.
Radiant Saunas Hemlock Ceramic Infrared Sauna
There are a lot of benefits to using a sauna daily, and with Radiant Sauna's Hemlock Ceramic Infrared unit, you can have those benefits right in your home without having to pay a monthly membership.
Hydrow Wave Rowing Machine
Few workouts can tone your entire body like using a rowing machine. However, most units take up too much space for most home gyms. Fortunately last year, Hydrow came out with its compact, folding Wave rower, which is great for smaller spaces.
Panasonic LUMIX S5 Full Frame Mirrorless Camera
Level up your photography skills with this incredible deal from Panasonic, featuring its high-end LUMIX S5 Full Frame Mirrorless Camera, which has 4K video capabilities as well.
Osaki Titan Summit Massage Chair
Massage chairs seem like they'd be the ultimate luxury, but most people don't realize how necessary it is to work those relentless kinks out of our bodies. Now, you can get a massage daily with the Osaki Titan Summit Massage Chair.
Bang & Olufsen Beosound
If you've been wanting to see what all the fuss was about when it comes to Bang & Olufsen's speakers, now's the best time to grab the brand's superb Beosound, whose looks come secondary to its breathtaking audio.
Vinotemp Wine Refrigerator
Don't let your growing wine collection get tainted by sub-optimal temperatures over the course of the year. Get yourself a quality wine refrigerator like this one from Vinotemp.
Alienware X16 R1 Gaming Laptop
Alienware's top-shelf X16 R1 Gaming Laptop is about as cheap as you'll find it thanks to Prime Day. With 32GB of RAM and a 240Hz refresh rate display, you can take your gaming anywhere hassle-free.
The 100+ Best Amazon Prime Day Deals
For more amazing Prime Day deals from Amazon, check out our guides to the best in outdoor gear, Apple products, and more.