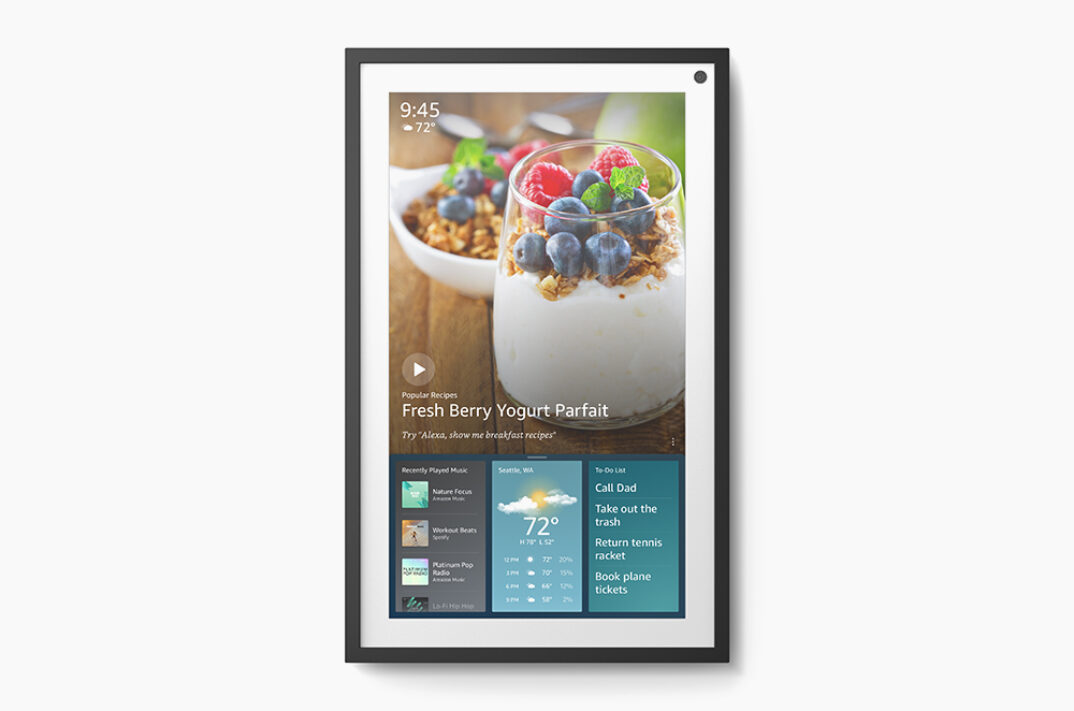 Amazon originally debuted the first generation of its Echo smart home assistant in March of 2014 and has since grown its line of Alexa-assisted home devices to include half-a-dozen models. However, for its latest Echo offering, Amazon has returned to the drawing board, making a number of key tweaks and upgrades to deliver its most capable smart home assistant yet with the new Echo Show 15.
Boasting a massive 15.6″ 1080p Full HD display, the Echo Show 15 is an entirely novel product that's been completely redesigned from the ground up to be what Amazon calls "the digital heart of your home." Made to be mounted on a wall or placed atop a counter, the Echo Show 15 boasts a customizable home screen, voice-activated functions, the ability to control other smart home devices, and pretty much all of the amenities present on the new model's predecessors. Alongside the addition of all-new Alexa experiences and state-of-the-art visual ID capabilities, the most noteworthy novel factor on the Echo Show 15 is its next-generation Amazon AZ2 Neural Edge processor. Custom-designed by Amazon, this cutting-edge processor uses an ultra-advanced machine learning interface engine that's backed by a quad-core scalable architecture and is more than 20-times faster than the outgoing-gen Echo, with the AZ2 being capable of carrying out 22-times more trillions of operations per second than its predecessor.
The Amazon Echo Show 15 is available now, with pricing set at $250, though the online retailer is also offering mounting accessories for the smart home device that are sold separately for an additional fee.