Presented by

Workwear is getting a lot of buzz in the fashion industry at the moment, and with heritage brands like Carhartt beginning to shift focus towards style, a lot of people, both young and old, are forgetting (or at least not appreciating) its roots. That's not to say American workwear isn't still reliable (at least the stuff from trusted labels), but it takes an understanding of history and quality craftsmanship to really make something that's both stylish and functional. Founder and designer Jamie Rupp started Relwen in 2007, and the label's rugged aesthetic is inspired by not only the nature of Ohio (where the company is based), but also the history of American workwear and its reliability. The Relwen Flyweight Flex Blazer is the perfect example of the company's design philosophy, featuring a rugged and durable construction that's still practical and stylish.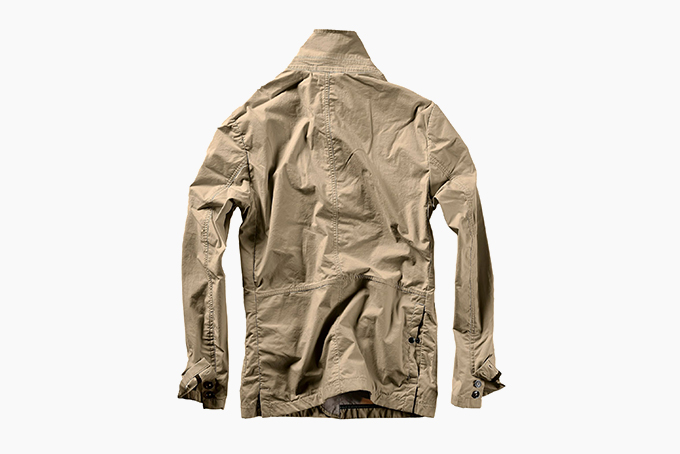 This sports jacket was designed to be a no-frills, everyday jacket with a lightweight cotton construction featuring a bit of stretch (via spandex) for versatility. It's lined with cotton sateen (a silky-soft fabric) and garment-washed to make it even more comfortable and add to the old-school style of the jacket. You're getting a zipped internal storage pocket on the right chest, a welt chest pocket, and two sizable hand pockets on the front. Rounding it out, tape-backed reinforcements ensure the longevity that Relwen's gear is known for.
As for the material construction, the jacket's shell is made with 97% cotton and 3% spandex, and the trim is made with 100% cotton. It comes in Dark Navy, Army Green, British Khaki, Charcoal, Light Sand, and Light Steel. Between the classic style, reliability, and color options, it's easy to see why this is a bestseller.
The Relwen Flyweight Flex Blazer is available now on Huckberry's website for $298 in six subtle colors.