Boutique performance brands aren't hard to come by nowadays, and INOV-8 is one of many brands to consider in this space. That said, the shoemaker just unveiled its ROCLITE Ultra G 320, a plush pair of trail running shoes that are even innovative for the brand's lofty standards.
The latest addition to INOV-8's ROCLITE lineup is the first to implement graphene in the rubber outsole and foam midsole, paving the way for maximum grip, stability, and, most importantly, all-day comfort. Moreover, the outsole boasts 6mm lugs that take full advantage of the technical material, as it is highly capable of operating on any terrain. Additionally, the midsole is composed of G-FLY Graphene foam with remarkable cushioning, promoting up to 25% higher energy return that helps keep athletes on the move.
While the shoe's bottom half is impressive, its rugged mesh upper, reinforced toe bumper, and innovative lacing system deem its top side equally notable. From serious debris protection to the perfect fit, this rugged new release offers everything trail runners need to write home about. In closing, the kicks are available in two sleek colorways, including a predominantly black look with hints of neon green and a deep shade of navy touched up with blue and yellow accents.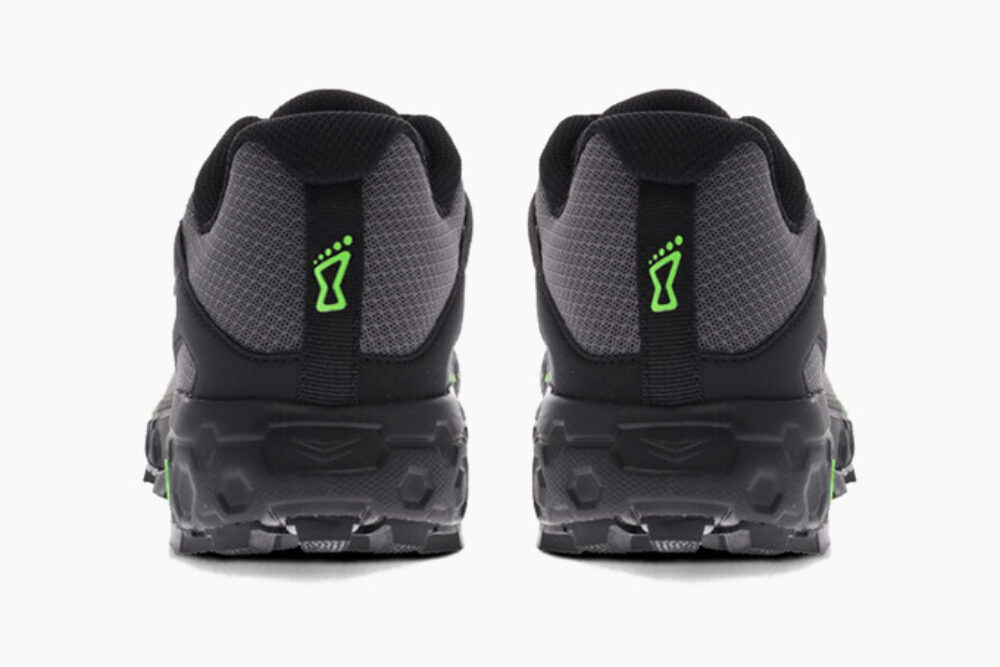 INOV-8's Roclite Ultra G 320 is available on the brand's website for $190.