Presented by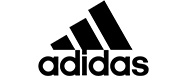 Just because the summer months are upon us doesn't mean we need to store away our jackets and sweatshirts until fall. In fact, in most parts of the country, summer is the season when the windbreaker really gets to shine. And when you're heading out on the trail, you'll need something that's lightweight, unobtrusive, and breathable all at once. Fortunately, adidas' outdoor-focused TERREX label has the perfect outerwear option to last you until winter hits again.
Whether you're hiking, backpacking, or trail running, the Agravic Windweave Pro Trail Running Windbreaker is your best bet when traversing the outdoors this season. Incredibly ingenious in its construction, its performance stems from the Windweave Pro shell, a non-dyed nylon dobby fabric that's DWR coated and 50% lighter than adidas' previous Windweave material. Fitted with a high collar that zips up above your chin, the half-zip jacket also features an elastic hood for rainy weather, although it goes virtually unnoticed when you no longer need it.
If you're worried about the jacket trapping your body's vapors when your run heats up, no need to fear. The Windweave Pro shell has been body mapped for differential air permeability — meaning it blocks wind and moisture in optimal areas — however, it also allows for heat to escape where it needs to. Simply put, you can comfortably leave this windbreaker on for your entire trek. But even if you do so choose to take it off completely, it can conveniently pack away into its own mesh pocket so that it fits right inside your pocket or pack without weighing you down at all.
There are a lot of windbreakers suitable for trail running, but none of them are as unique as this Agravic Windweave Pro from adidas TERREX. To get one for yourself, head over to adidas' website, where it's priced at $170.