Presented by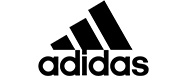 Getting shoes that could keep your feet dry used to mean a shlubby pair of rain boots, but with the advancements in both tech and fashion, along with the popularity of techwear, it's almost getting harder to find something that isn't waterproof. But this is a good thing, and labels like adidas have been ahead of the game with weatherproof reinterpretations of classics and futuristic techwear for the modern era. The Terrex sub-label's output is an excellent example of form meeting function, with releases like the Free Hiker 2.0 Lows that dropped earlier this year striking a balance between the city and the outdoors. Now, the three stripes are back with the adidas Forum Low GORE-TEX sneakers, a waterproof take on the streetwear icons.
These waterproof sneakers have a durable upper made with a blend of GORE-TEX, leather, polyurethane-coated leather, and suede, resulting in a weatherproof silhouette that's still subtle enough to wear anywhere, any time of year. You're also getting a textile lining on the inside and a rubber cup sole on the outside to drive home the street-friendly style. Staying true to the OGs, there's also an X-panel and a pair of serrated three stripes on either side of the shoe.
The adidas Forum silhouette is one of the most iconic basketball shoes in the label's history, and the first to receive high, mid, and low variants due to its success after launching in '84. The shoe would not only be a favorite on the court, but also go on to become a streetwear icon, which is why adidas preserved the city-forward stylings in this GORE-TEX rendition.
While these sneakers are certainly a great year-round pick, they're especially equipped to handle the winter and fall, thanks to their icy look and rugged construction. The adidas Forum Low GORE-TEX sneakers are available now for $130 in the Orbit Grey/Core Black/Wonder Beige colorway featured above.