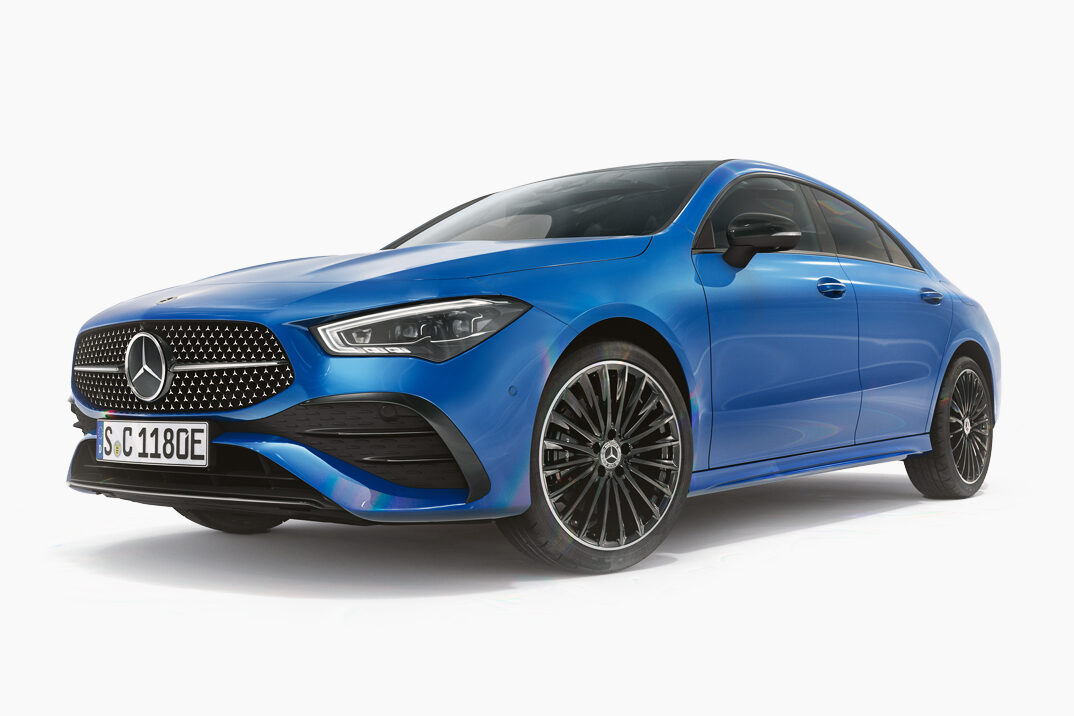 For a while now, Mercedes-AMG has held a reputation for making the most powerful four-cylinder engines in the world. Its M133, used from 2013 to 2019, boasted up to 375hp and 350lb.ft of torque from just a 2.0L engine. The M133 was succeeded by the M139, which has been used in the brand's top-tier CLA 45 models since.
This week, Mercedes announced the new updates to the 2024 CLA 45 S Coupe, which houses the 2.0L engine for an output of 416hp and 369lb.ft of torque. What's more, the luxury car has an estimated 0 to 60 time of just 4.0 seconds and a top speed of 167mph. While these numbers aren't particularly staggering when you consider the German marque's recent performance history, the new 45 S, as well as the new CLA 35 Coupe, makes some minor yet welcomed aesthetic changes as well.
For starters, the grill in front got a slight revision, as did the LED headlights and taillights. Likewise, two 19-inch wheel options are available, both in matte black: the standard five-twin-spoke version or one with high-gloss rim flanges. A new double-spoke steering wheel is offered inside, as are new interior colors for the sports seats' leather upholstery.
No price has been given for the CLA 45 S or CLA 35, but both new vehicles from Mercedes-AMG will arrive later this year.