First entering production in 2004 through 2006 before being reintroduced in its current form in 2017, the Ford GT is an American-made high-performance supercar that's been produced in a myriad of different specs and variants across its almost decade-long production run. However, as Ford prepares to say goodbye to the GT40-inspired supercar, the company is giving it one final sendoff in the form of the most capable and powerful iteration yet with the Ford GT Mk IV.
Touted by the Blue Oval as being the "most extreme track-only Ford GT ever," the GT Mk IV was developed by Ford Performance in collaboration with Multimatic which is actually building the track weapon at its Markham, Ontario facility. The Mk IV-spec GT is powered by a specially-developed twin-turbo EcoBoost engine that's mated to a race-spec transmission. Without having to worry about meeting road-going requirements, Ford has tuned the supercar to put down over 800hp, making it the most potent GT to date.
Adorned in a Ford Blue race livery, the third-generation supercar wears a uniquely-designed, model-exclusive set of longtail-style all-carbon fiber bodywork that sports a pronounced aero kit. Alongside futuristic-looking LED strip headlights, the body also features a large front splitter, front canards, a louvered hood, even more dramatic fender flares and intakes, and a massive rear wing positioned over a unique rear diffuser setup. Boasting a longer wheelbase for improved on-track driving dynamics, the supercar rides on Multimatic's Adaptive Spool Valve suspension and a set of aero-disc-equipped center-locking competition wheels.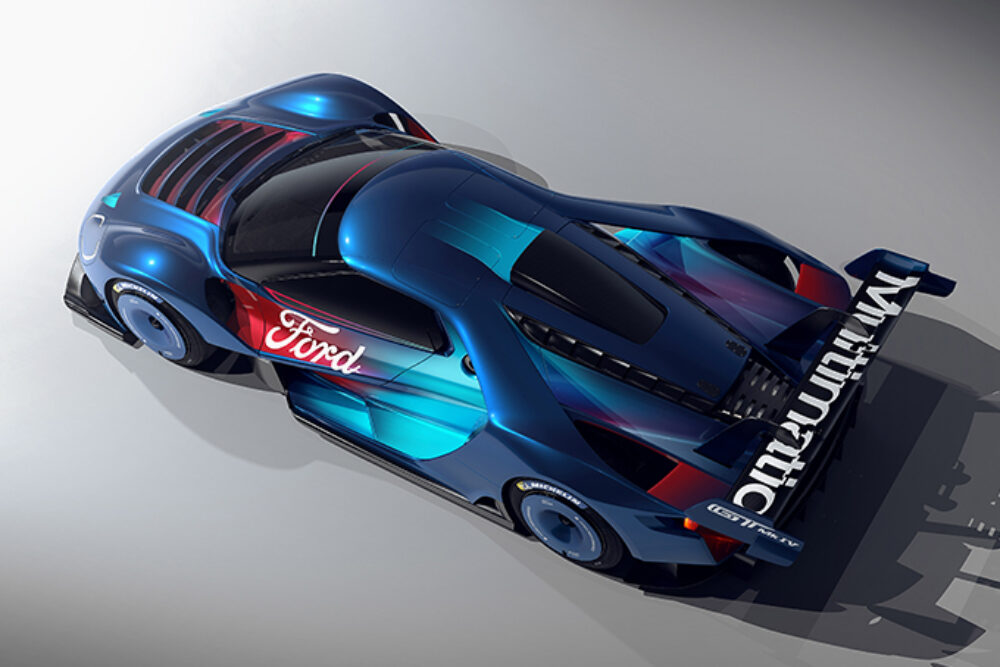 Limited to only 67 units worldwide — a nod to the original 1967 Ford GT Mk IV — the 2023 Ford GT Mk IV track-only supercar's pricing will start at $1,700,000. Client selections will commence in Q1 of 2023, with deliveries scheduled to follow by late Spring of that same year.