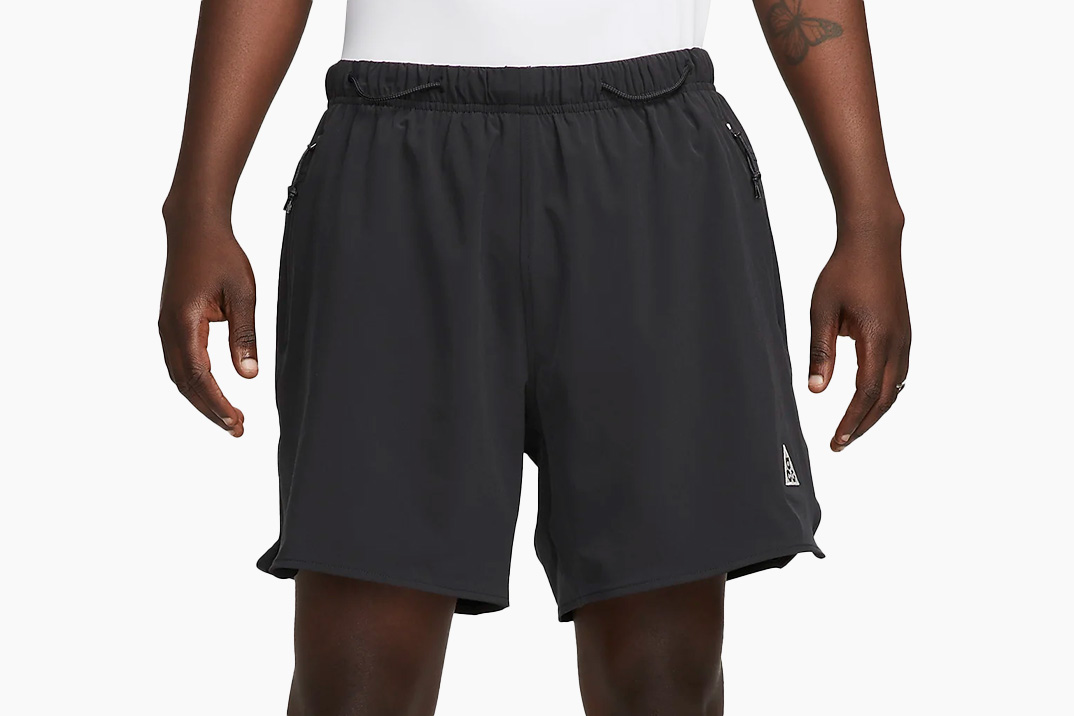 Presented by
The outdoor industry has had an interesting trajectory in American fashion – while many labels have released outdoor gear and garments, it took a lot of work to crack it as an outdoor brand. That was until the late '80s when the outdoor industry started booming, and brands like Nike saw the potential of a dedicated outdoor sublabel. ACG was born during this time and amassed a small, but dedicated following until it closed up shop in the mid-'90s (around when the outdoor craze started plateauing). Fast forward to 2014, around the time of the streetwear/hype beast takeover that would evolve into the gorp-friendly and outdoor-slanted scene we're in today, and also when Nike relaunched ACG. Now, every label under the sun has reworked its outdoor gear to be not only functional but stylish as well. Nike ACG has been ahead of this curve since its founding, and that's made evident by the new Nike ACG Dri-FIT "New Sands," a pair of lightweight shorts built for the trails (and to look good while you're hiking them).
These shorts are light, loose, stretchy, and made with a majority polyester blend that wicks sweat and incorporates at least 75% recycled polyester fibers (a part of Nike's Move to Zero sustainability initiative). Additionally, they come with an adjustable waistband, zippered side pockets, and a hidden back pocket, so you'll have plenty of storage for snacks and other trail gear. Inside there's a lightweight mesh (100% polyester) liner to help with airflow and rashes (and give peace of mind if you start busting out cannon balls).
Nike ACG understands that in order to build truly great gear, it takes a little adventure to get it right. This time around, the team looked to Spirit Lake (north of Mt. Saint Helens) for inspiration, a place where hiking and backpacking are serious business.
The Nike ACG Dri-FIT "New Sands" shorts are available now for $85 in Black and Earth colorways, with an exclusive Dark Russet option for Nike members.