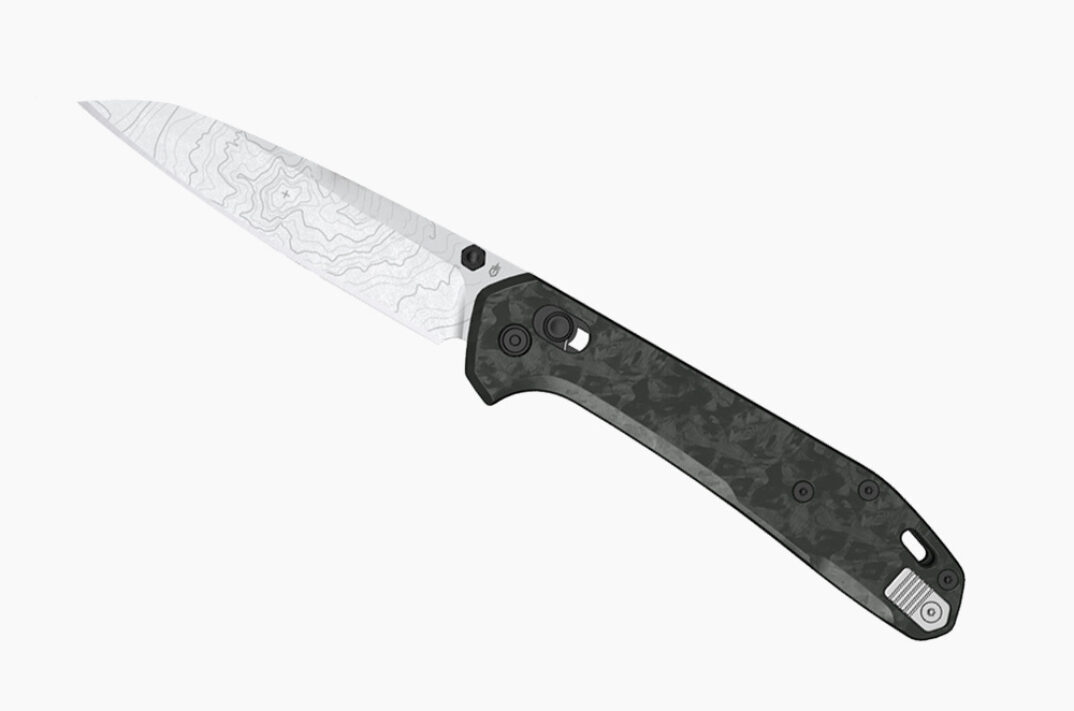 Based in Portland, OR, Gerber Gear is an iconic knife and tool brand that's been in operation since 1939. And while the company typically operates in the mid-tier space, producing solid knives at an accessible price, Gerber's latest release sees the Oregon-based outfit venture into markedly more high-end territory with its new everyday carry knife, the Savvy.
The Gerber Savvy is crafted around a low-profile handle that's equipped with an AXIS-style pivot locking mechanism and composed of either anodized aluminum or top-shelf forged carbon fiber — the former of which weighs in at just 2.9oz while the latter tips the scales at only 2.4oz. Outfitted with a reversible deep-carry pocket clip and a lanyard hole, the ambidextrous handle design also features a clip plate accent opposite the pocket clip and an ultra-smooth frictionless deployment thanks to the use of the pivot's anti-rotation washers.
The aluminum or carbon fiber handle also comes paired with a 3.50" plain-edge, Wharncliffe blade that's deployed via a reversible, octagonal-shaped, single-sided thumb-stud and composed of ultra-top-shelf CPM 20CV — a powder-metallurgy "super steel" made by Crucible Industries. In total, the Savvy measures just under 8" when open (7.94" to be exact). Designed in Portland before being manufactured in America in small batches to ensure exacting standards and quality control, the Savvy is also the latest addition to Gerber's lineup of customizable knives which can be built out using the company's online configurator.
Backed by the brand's lifetime warranty, the Gerber Savvy everyday carry knife is available now, with pricing set at $200 for the aluminum-scaled versions and $250 for the forged carbon handle variant — plus an added fee for customization options.