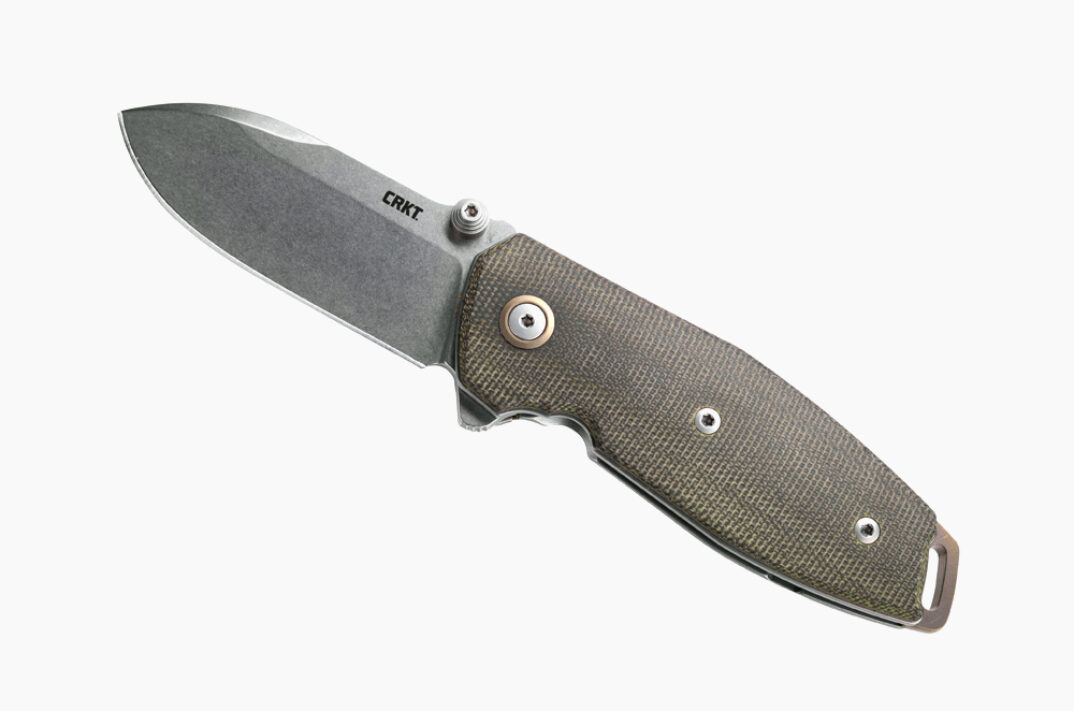 Penned by prominent knife designer Lucas Burnley, the Squid has long been one of Columbia River Knife and Tool's most popular everyday carry knives — taking inspiration from compact pistols and offering ample utility and performance within a surprisingly small footprint. And though CRKT has already produced more than half-a-dozen variants of the Squid, the Oregon-based outfit has now unveiled a new, revised, top-shelf version of the Burnley-designed blade known as the Squid II.
Now closer in size to the slightly larger 7.03-inch Squid XM model than the original, the Squid II boasts a longer, 2.68" blade and now measures 6.97" overall. Tipping the scales at 4.80oz, the second-gen Squid also benefits from new machining and a rounded spine. What's more, the original Squid's framelock mechanism has been jettisoned in favor of a liner lock. This new limited-edition knife also retains the regular version's IKBS ball bearing pivot, as well as its low-profile pocket clip, and dual thumb-stud and flipper tab deployment.
The most significant changes to the Squid II, however, are undoubtedly found in its materials and construction. The Squid II sees the Squid I's D2 and 8Cr13MoV steels replaced with an ultra-premium Böhler M390 construction with a stonewashed finish. Rated at between 59 and 61 for hardness on the Rockwell scale, the Squid II's blade is now mated to a resin-infused fiber handle that's been cloaked in a set of rugged Micarta scales. The Squid II will also be limited to just 500 units worldwide — each of which is crafted by hand in Italy.
The Lucas Burnley-designed CRKT Squid II will be available for purchase starting on August 24 — which happens to be National Knife Day. Pricing for the Squid II has been set at $185.