Amazon was kind enough to have a second Prime Day this year. We've scoured the e-commerce site for the best deals on the best products to help you save even just a little extra money going into the holiday season.
Case-Mate Protective AirTag Case
This glowin-the-dark collar attachment by Case-Mate keeps your AirTag protected in case your four-legged friend ever gets lost.
Echo Dot Smart Bundle with Amazon Smart Plug
Amazon has a huge discount on its 3rd-generation Echo Dot voice-controlled speaker. This bundle includes the Amazon Smart Plug, which provides voice-control for your outlet as well.
Calvin Klein Underwear 4-Pack
It's always nice to be able to save money on underwear. This 4-pack of Calvin Klein's Cotton Classics will keep you nice and comfortable all day long.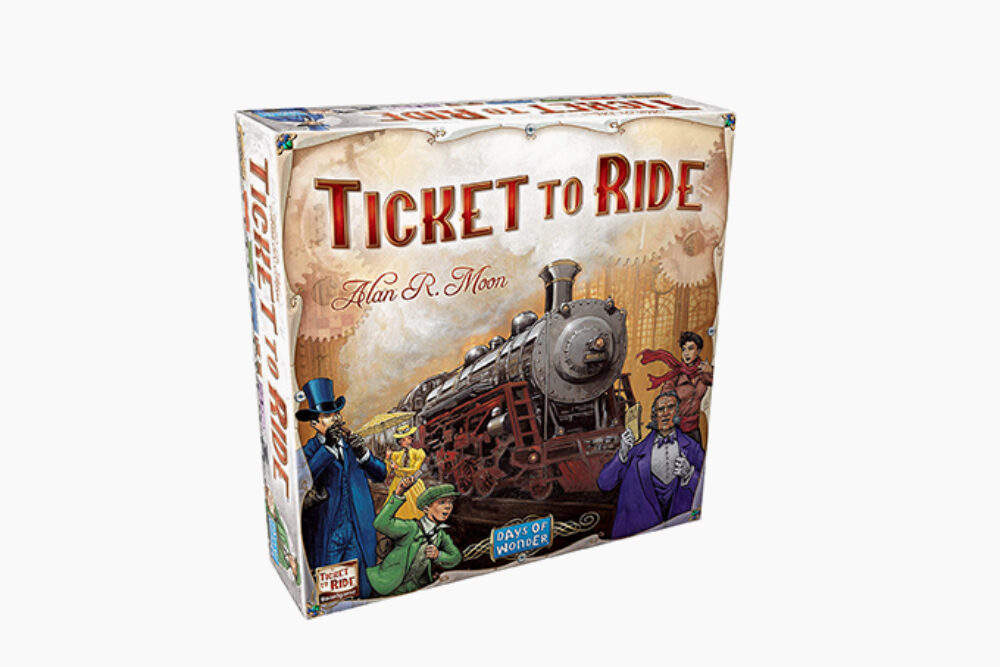 Ticket to Ride
Days of Wonder's flagship Ticket to Ride helped popularize this new wave of high-concept board games. Players compete to connect different train routes all over a map of the United States.
Samsung 256GB Flash Drive
This 256GB flash drive from Samsung lets you backup and transfer files, pictures, and videos at a whopping 400MB per second.
Universal Classic Monsters: Icons of Horror Collection 4K
Universal defined the horror genre for the sound age with its '30s and '40s monster flicks. This 4K set features quality prints of four of the studio's most iconic films with special features: Dracula, Frankenstein, The Invisible Man, and The Wolf Man.
Waterpik Aquarius Water Flosser
Water flossers are an underrated (and fun) way to keep your mouth healthy and clean. If you've always wanted to take the leap, this 55% discount is as good a reason as ever.
Tempur-Pedic Symphony Pillow
This polyester Symphony Pillow from Tempur-Pedic helps your posture and provides neck support with double-sided memory foam.
iTouchless 13 Gallon Automatic Trash Can
This stainless steel trashcan opens automatically via battery or wall plug, and repels odors with its natural carbon odor filter.
DEWALT 20V Max Cordless Drill and Driver Kit
This kit from one of the biggest names in the game features an ergonomic cordless 20V drill, an extra battery pack, charger, and carrying bag.
RESPAWN 110 Ergonomic Gaming Chair
Despite spending much of our day at a computer, it's difficult to find a quality computer chair. RESPAWN's popular reclining gaming seat is super comfortable and comes with a built-in footrest.
KEEN Targhee 3 Low Hiking Shoes
KEEN's flagship, and most up-to-date, hiking shoes are a great alternative to a boot due to the added ankle freedom and versatility.
ASUS ROG Strix Scope NX Deluxe Gaming Keyboard
ASUS is one of the biggest gaming companies around and this mechanical keyboard provides top-notch comfort and performance for hours of play, with an aluminum frame and a built-in wrist rest.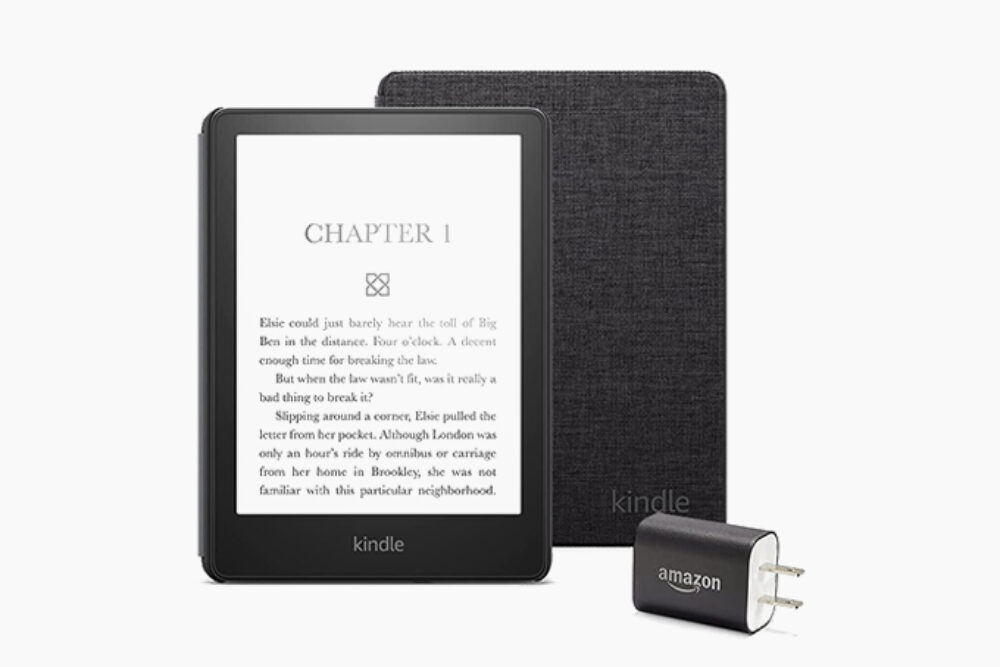 Kindle E-Readers
For lessened eye strain and a lightweight hold, choose from one of several recently-updated e-readers from Amazon.
Ninja BL770AMZ Mega Kitchen System
Ninja is now a force in the world of kitchen appliances. This Mega Kitchen System comes with three blenders: a 72oz pitcher, an 8-cup food processor, and a 16oz personal unit.
Beats Studio3 Headphones
Beats helped pave the way for this modern age of high-end headphones. The wireless Studio3 over-ear unit provides 22 hours of listening and unbelievable noise cancellation.
Bonsaii Paper Shredder
Even in today's world, paper shredders can come in handy. This unit from Bonsaii is a solid choice for those who still use paper on a daily basis.
Graco Extend2Fit Convertible Car Seat
Car seats are not cheap. Graco's Extend2Fit is simply one of the most ubiquitous models for parents due to its safety ratings and ability to convert from a backward-facing seat to a front-facing seat when your child gets bigger.
iRobot Roombas
iRobot has quite a range when it comes to its Roomba robot vacuum. The proprietary eponym line is now steeply discounted for anyone looking to preclude a manual vacuum cleaner.
Garmin Forerunner 245 Music
Typically when a company has too many products, the quality suffers. This is nowhere near the case for Garmin, which has an unprecedented range with its smartwatches. This Forerunner 245 Music is a great mid-range running watch with GPS capability and a plethora of apps, including music players.
Jackery Portable Power Station Explorer 300
Whether you're camping or living in a house with a power outage, this portable power station from Jackery gives you two AC outlets and enough portals to charge 6 devices at once.
Bose QuietComfort 45
The originator of the noise-canceling headphone, Bose has transitioned from a home theater pioneer to an industry-leading personal audio brand with ease. These QuietComfort 45s are meticulously built, provide unbelievable audio, and are easily comfortable enough to wear for the entire 24-hour battery duration.
Tissot PRC 200 Chronograph
This 42mm stainless steel chronograph from Tissot is not just stylish but runs on a Swiss quartz movement and is water resistant up to 200m.
Marshall Stanmore II Wireless Bluetooth Speaker
When it comes to vintage aesthetics, few brands will have the audio quality to match. Arguably the best at balancing both, Marshall has spent the last 60 years becoming one of the most trusted names in the music world and the Stanmore II is its top-shelf home Bluetooth speaker.
Amazon Fire TV 50″ 4-Series 4K UHD
It's nearly impossible to find quality 4K TVs for under $500. Yet, Amazon's own 50" Fire smart TV can be your central hub with warm resolution at just $350.
ASUS ZenWiFi AX6600 Tri-Band Mesh WiFi 6 System
When internet is already expensive, it can be hard to justify spending extra money on a mesh router. If you've been thinking about bumping your internet reach at home, now's a better time than ever with this ZenWifi from ASUS that will keep your headaches at a minimum.
GE Profile Opal Nugget Ice Maker
Nugget ice cubes satisfy a craving like nothing else. However, making your own at home is almost impossible without something like GE's countertop machine, which lets you crunch all day without hurting your teeth.
SAMSUNG Odyssey G7 Series Gaming Monitor
Curved gaming monitors are all the rage right now. Samsung's Odyssey G7 Series has a wicked 240hz refresh rate, crystal-clear WQHD resolution, and premium frame matching.
SAMSUNG Galaxy Book2 Pro Laptop
Samsung's Galaxy Book2 Pro Laptop is made for those who like the Apple MacBook's usability and profile but at a more affordable price. Get this powerful and fast computer now for a great price.
Original Peloton Bike
Peloton is the benchmark for home stationary bikes for a reason. This latest model has a 22" touchscreen HD screen for participating in workout sessions.
The 50+ Best Amazon Prime Day Deals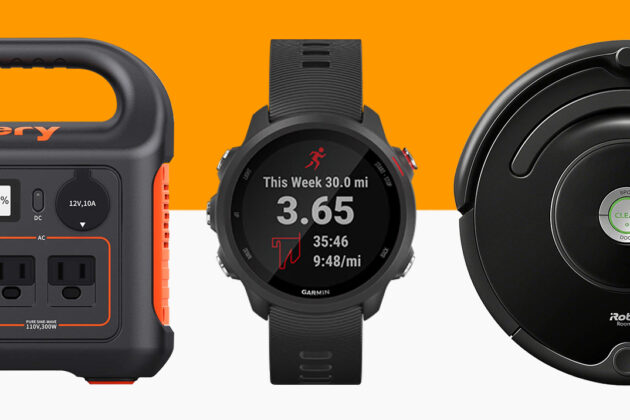 There are hundreds of discounts for this Amazon Prime Day, and we've got all the highlights for you. Check out the best deals from the retail giant.