Presented by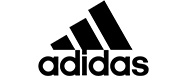 It's certainly difficult enough to pick a good pair of hiking shoes. With the countless options available, and with so many different specificities, finding a pair that can do multiple things can be a tall task. Luckily, adidas' outdoor-focused TERREX label has some options for you that don't just rest in one corner or another. Case in point, the athletic giant's Skychaser Tech GORE-TEX Hiking Shoes are about as versatile a pair as you can find.
Hikers With A Trail-Running Spirit
Superb Support & Comfort
Inspired by trail running sneakers, adidas made the TERREX Skychaser for those who want to move fast out on the trail, but not necessarily reach a full-on run. But don't get it twisted, these are still made for the trail through and through. Our first impression upon lacing these up is that they felt secure on the feet with the midsole cradling the arch and underfoot perfectly. Likewise, our feet never felt hot or uncomfortable throughout the duration of our outing.
We noticed that even against rocks and tougher, uneven angles, the Skychasers locked our feet in place and there was no slippage on the inside whatsoever. That's not to say they lacked mobility. On the contrary: While these are essentially high-tops, they're not full-on boots, which means you still maintain control, especially in trickier situations. Whether we were inclining or declining, the Skychasers performed exceptionally well, extending their support to our knees, waist, and back as well — which is not always something you get with hiking shoes. Lastly, the traction on wet dirt and mud was fantastic, never causing us to lose confidence in our step or feel the need to avoid the slick terrain altogether.
Expert Construction
Materials & Build
When comparing something as unique as speed hikers with both trail runners and hiking shoes, the differences are subtle. You want durable uppers and a balance of midsole stability with some cushion and responsiveness as well. Underfoot you'll want something with grip and lug height similar to a trail runner, but with a configuration that's better suited for alpine scrambles. Luckily, the Skychaser answers the call.
Sealing out moisture while allowing our feet to breathe, the GORE-TEX membrane enriches the abrasion-resistant mesh uppers (made from at least 50% recycled material) for comfort and durability. Support comes from the molded sockliner and asymmetric arch-support lacing system, while the midsole finds a nice middle ground with the bio-based Pebax stability plate to help you conquer rocky terrain and the lightweight Lightstrike EVA cushioning for optimal responsiveness and agility. Although its lug profile takes after trail runners, the outsole is made with Stealth Hf rubber made for climbing and gripping boulders and rocks.
Why Use a Speed Hiker?
A Unique Experience
There's casual hiking and then there's trail running. But what if there were a middle ground that would allow you to last longer in the wilderness without burning out as quickly? That's where speed hiking comes in. Traditional hiking is your best bet when revisiting your favorite location or when embarking on a multi-day camping excursion. However, there is a definite time and place for hiking with more haste.
For instance, if there's a waterfall deep into the mountains that a standard day's trek may not allow you to reach, a quicker pace will ensure that you'll get there and back before sunset — and, again, without getting too tired if you were to run instead. And then there are the times when you simply want to go for an afternoon hike but are afraid of losing daylight. You can cover a lot more ground and take in a lot more scenery in a smaller window of time by moving faster.
Aside from tiring yourself out when your main goal isn't burning calories, sprinting may not always be the best bet when it comes to summit scrambling either. If you're traversing steeper inclines and declines, and over rocks and boulders, the physical activity of running may not be all that safe and the impact it will have on your knees, ankles, and hips can be significant as well. You'll need to move fast, yet meticulously.
Final Thoughts
Just Grab A Pair
For a solid middle ground between hiking shoes and trail runners, the TERREX Skychaser Tech GORE-TEX Hiking Shoes are your best bet. Available in a black and orange colorway, they balance outsole rubber better suited for scrambling with a lug profile you'd want with trail running. Likewise, the midsole DNA is unlike anything you'll find on a pair of hikers with a more general purpose. To get your own pair of Skychasers, they're available on adidas' website for $275.