There are a number of aftermarket tuning brands out there providing car owners the added supercharge they crave. Though many of these skilled tuners build their reputations on professional quality work, they don't come with the same stamp of authenticity — and therefore reliability — that you get when your car comes souped up from the factory. Plus, by using a third-party tuner, you hamper the car manufacturer's ability to furnish the best customer service for your vehicle when you inevitably encounter a problem with your hot ride.
To avoid the third-party custom shops, adept as they may be, it's best to go straight to the car brand. Thankfully, many (if not most) major car companies have an excellent in-house car tuning division that enhances their major models to your desires. Take a look at this list of the 15 best in-house car tuning brands to learn how and where you can turn your next new car into a world-class custom.
Aston Martin Q
Aston Martin makes some of the finest, most luxurious base model cars in the world. You can probably imagine just how incredible their tuned-up vehicles are (definitely worthy of a super spy). The bespoke offerings crafted by Aston Martin's Q division are rooted in Q's self-declared motivation to "[soak] up the character of objects, materials, colors, and textures — translating them all into key elements of your own car." From their Gaydon headquarters in Warwickshire, England, Aston Martin's Q branch creates bespoke versions of their staple models for commissioners, tailoring their cars to buyers' specifications inside and out. Q takes already beautiful cars and makes them truly elite.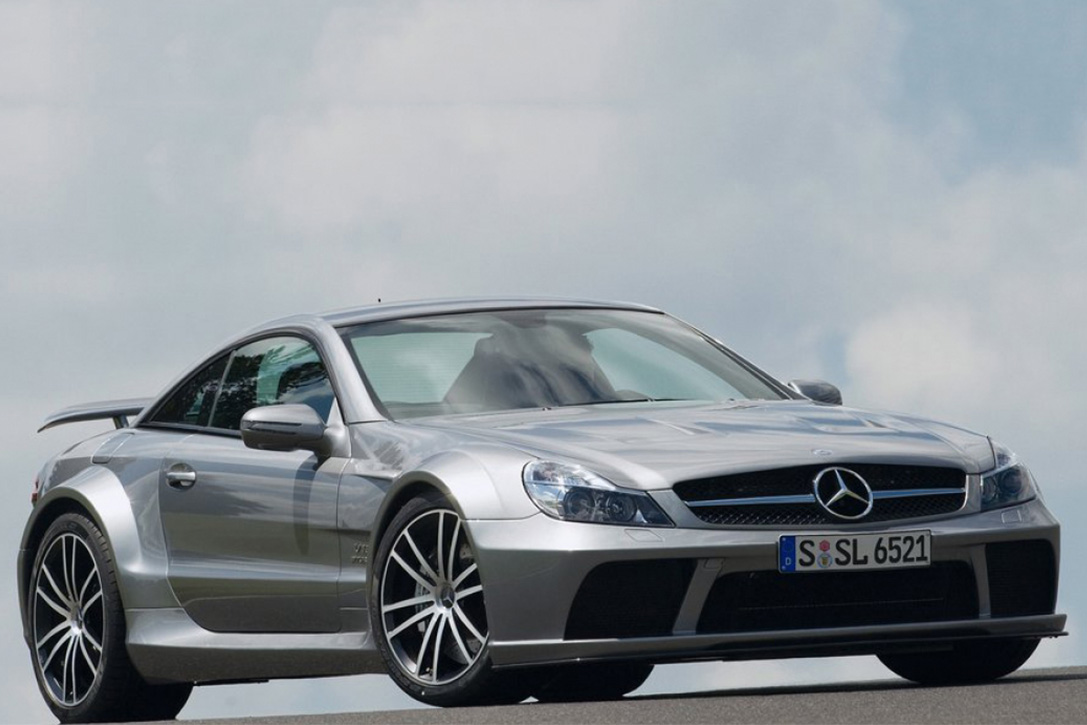 Mercedes AMG
Mercedes AMG is among one of the most prestigious in-house custom branches in the world. Mercedes-AMG GmbH, or simply AMG, began in 1967 under the name AMG Motorenbau und Entwicklungsgesellschaft mbH. Founded by ex-Mercedes-Benz engineers Hans Werner Aufrecht and Erhard Melcher, the company worked independently to convert Mercedes-Benz vehicles into full-fledged race vehicles until 1993, when Daimler-Benz AG and AMG signed a contract, and AMG became an official branch or Mercedes-Benz. AMG stands for Aufrecht, Melcher, and Großaspach (the latter referring to Hans Werner Aufrecht's birth town). Today, AMG creates some of the fastest and most-desired cars in the world.
BMW M
BMW Motorsport GmbH is the subsidiary high-performance branch within BMW that you've no doubt seen on rear bumpers and side doors innumerable times. The in-house tuning division makes Autobahn-ready BMWs for public purchase (though it wasn't always like this). Originally founded in 1972 to aid BMW's racing program, the M division (m = motorsports) transitioned into a performance division for creating commercial vehicles available to the general public in the 1990s. There are currently nine official M-cars in production (M2, M3, M4, M5, M6, X3M, X4M, X55, X6M) 11 M Performance models (diesel cars produced by M) and two M badge models, which are cars tuned by the M division, but not official M models.
Nissan NISMO
An abbreviation of NISsan MOtorsport International Limited, Nissan's NISMO division combines in-house tuning, motorsports, and performance vehicle creation into one branch. Today, they produce the GT-R, 370z, Sentra, and the Juke Nismo to participate in such races as the Super GT, the Blancpain GT Series, and WeatherTech SportsCar Championship; they've entered vehicles in the JSPC, JTCC, 24 Hours of Le Mans, and 24 Hours of Daytona since NISMO was first founded in 1984. Along with complete cars, NISMO offers several aftermarket performance part tuning kits for the DIY tuner who wants to take turn his commercial vehicle into a race track capable monster.
Toyota TRD
Toyota's racing division scored a huge win earlier this year when they claimed victory for the first time at the 24 Hours Of Le Mans Endurance Race. The victory was an emotional breakthrough for Toyota, which had come close but never taken the gold in 20 attempts at the Circuit de Sarthe. The division of the Japanese car company dedicated to those efforts is Toyota Racing Development, or Toyota TRD, which tackles the enhancement of Toyota street cars (and formerly Lexus and Scion vehicles, too) as well as Toyota's racing interests across the world. Beginning as a seller of tuner parts in 1979, TRD has evolved to become one of the premier divisions in motorsports, taking home the trophy in such illustrious races as the Fuji Super TEC 24 Hours, the World Challenge Cup, the Celica 2000GT, and of course, Le Mans. Among their fleet of tuned up commercial vehicles are the Toyota 4Runner TRD Pro, Toyota Tacoma TRD, Toyota Tacoma TRD Pro, and Toyota Tundra TRD (plus many more).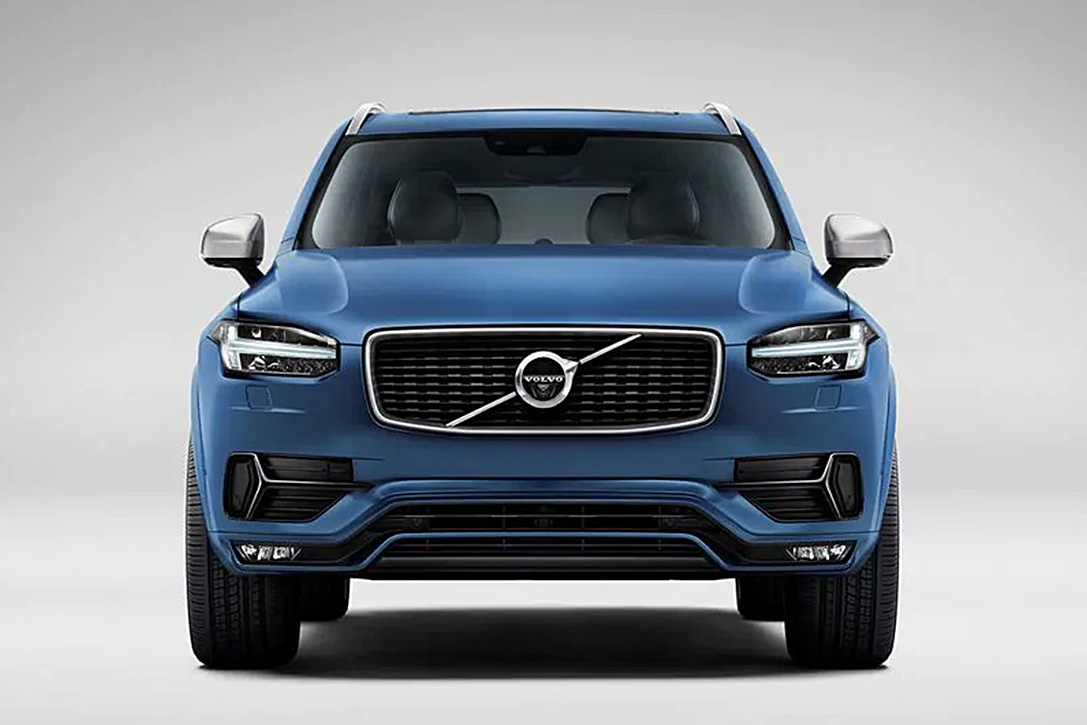 Volvo Polestar
Perhaps Volvo isn't first on your list when you think of high-performance vehicles. But thanks to Volvo's Polestar branch, the company is producing numerous super-charged, high-velocity models to contend with the best. What separates Polestar from other high-performance tuning branches is a focus on electric vehicles, which they have declared will compete with the likes of Tesla. Founded in 1996, Volvo Polestar was simply Polestar, a performance brand belonging to Polestar Automotive USA Inc and a partner of Volvo's before being purchased by Volvo in 2007. In their two decades of collaboration, Polestar/Volvo Polestar have jointly produced numerous commercial, performance, and racing vehicles, most recently being the Volvo S60 and V60 Polestar.
Renault Sport
Renault Sport, also known as Renault Sport Racing or Renault Sport Cars is the special vehicles, motorsport, and performance vehicle division of Groupe Renault — a French automotive manufacturer that has been in existence since 1899. Renault Sport has been around since 1976 and was rebranded in 2002 as Renault Sport Technologies, and again in 2016 as Renault Sport Racing/Renault Sport Cars. The branch has developed the cars for the Renault F1 racing team, the Renault rally team (which has won the European Rally Championship three times, in 1999, 2004 and 2005) as well as Formula E, Formula 2, Formula 3 and several Hillclimbs. Renault Sport models, such as the Clio GT, Clio Renault Sport, Megane GT/GT Line, Megane Renault Sport, Twingo GT, Twingo Renault Sport, and more are also available for public purchase.
Audi Sport GmbH
Formerly known as Quattro GmbH, Audi Sport GmbH creates high-performance R/RS models in four distinct types: high-performance sports models, Audi Sport customer racing, Audi exclusive customization, and the Audi Sport collection. These four categories run the gamut from custom bespoke vehicles for commissioners to race cars that participate in racing events across the world. Founded in 1983, the branch's original name paid tribute to the Audi Quattro, the company's first four-wheel drive rally-inspired road car. Based in Neckarsulm, a city in northern Baden-Württemberg, Audi Sport GmbH produces its R and RS vehicles (like Audi RS4, the Audi RS6 and Audi R8) along with various tuning and lifestyle products for general consumption.
Ford Performance
We couldn't make this list without including Ford Performance, one of the oldest tuning-brands in existence. Founded by Henry Ford in 1901 in Dearborn, Michigan, Ford Performance is the high-performance division of Ford Motor Company dedicated to Ford's motorsport and racing pursuits around the globe. The rich history of the Ford Performance branch begins in 1901 when Henry Ford defeated Alexander Winton (a prominent racer of the era) in a 10-lap race, the 1966 Le Mans when Ford toppled six-time consecutive champ Ferrari at Le Mans, and the 2016 Le Mans, in which Ford claimed four of the top 10 spots, including first place.
Ferrari Scuderia
Ferrari Scuderia S.p.A. (which stands for Società per azioni, Italian for "company with shares" or "joint-stock company") is the legendary Ferrari racing division. Over the course of its 99 years of existence, the branch has racked up 233 wins in 965 races entered, along with 15 Drivers' championships and 16 Constructors' championships. Enzo Ferrari originally founded the division to race Alfa Romeo cars, but by 1948 Ferrari was entering its own race vehicles into Formula 1 and various FIA championships and Formula 2 races. The most storied racing division on the list, Ferrari Scuderia continues to stand alone as the most successful European race team of all time.
Dodge SRT
Street & Racing Technology, generally abbreviated to SRT, is a performance and racing division within the multinational car manufacturer and one of the "Big 3" Fiat Chrysler Automobiles. SRT produces the performance vehicles for Chrysler, Dodge, and Jeep brands including souped-up editions of the Dodge Challenger, Dodge Durango, Jeep Grand Cherokee, Chrysler 300, "SRT Hellcat," and more.
Jaguar SVO
Jaguar's Special Vehicle Operations division produces SVR and R vehicles (R standing for racing and SVR for Special Vehicle Racing). Starting in 1995, Jaguar and Jaguar Land Rover introduced the first XJR model, which was a groundbreaking performance model that ran on a supercharged six-cylinder engine generating 322 horsepower. Today, Jaguar SVO produces six different high-performance SVR and R models: the XFR, Jaguar XKR, Jaguar XFR-S, Jaguar XKR-S coupe and cabriolet, Jaguar XJR and Jaguar F-Type R, all of which hover around 500 horsepower.
Subaru Tecnica International
The Subaru Corporation's motorsports division is called Subaru Tecnica International, shortened to STI and founded in 1988 by Fuji Heavy Industries to furnish Subaru's racing endeavors across the world (especially in rally racing). The first performance model STI ever produced, the Subaru Legacy Turbo, boasted two-liter turbo engine that generated 240 horsepower, making it Subaru's fastest ever vehicle at that time. Since then, the Subaru World Rally Team — constituted of cars built by STI has racked up numerous victories on the rally circuit. Subaru Tecnica International also produces enhanced vehicles available to the general public like the Subaru Impreza WRX and the Subaru Legacy B4.
Lexus F
The customization and construction of high-performance Lexus vehicles once fell under the umbrella of responsibilities belonging to Toyota Racing Development. Until 2006, when chief Lexus designer Yukihiko Yaguchi and others branched off to create Lexus F (the F stands for Flagship, and/or Fuji, the venue many of Lexus and Toyota's racing endeavors). Some of the Lexus F marque models include the Lexus IS F, Lexus LFA, Lexus RC F, Lexus GS F, along with the Lexus F Sport performance line which is comprised of enhanced and tuned-up standard Lexus vehicles.
John Cooper Works
Founded by Michael Cooper in 2000 as a tribute to his father John, who was the co-founder along with his own father Charles Cooper of the Cooper Car Company (and a racing legend in his own right), John Cooper Works produces tuning parts and accessories for the latest Mini Coopers (which are in turn produced by BMW as of 2007). JCW has produced race-track ready Minis like the Cooper tuning kit in 2000, the Cooper S R52 and R53 in 2002, the Cooper S R55, R56, and R57 in 2007, the Factory John Cooper Works R56 in 2008, Factory John Cooper Works GP in 2013, the 2015 Factory John Cooper Works, and the Countryman, the first five-door Mini that JCW ever produced.
The 8 Best Hypercars
Performance cars are high up on the hierarchy of the ultimate vehicles out there. But at the top of the list is the hypercar. Take a look at our list of the 8 best hypercars ever produced.