While smart home appliances have grown immensely popular in the past few years, electronic additions befitting your car have been around for decades. That said, the progression in this field is ceaseless, as countless manufacturers aim to provide the smoothest on-road experience for all drivers. While some may be more versatile than others, there is no shortage of car gadgets to tack on to your vehicle (or keys) nowadays.
In an attempt to tailor your vehicle to your liking and make sure it's being maintained along the way, you can make use of any car gadget from a small-scale vacuum cleaner to a solar-powered tire monitoring system. However, when it comes to this niche world of accessories, there are a ton of low-end budget options that don't perform anywhere near as well as the market's finest and that you're better off avoiding. With that in mind, buckle your seatbelts and gear up to take a look at our picks for the 20 best car gadgets to pick up before your next trip.
Octeso Bluetooth FM Transmitter
Kicking this off is a must for any old-school in-dash cigarette lighter. The Octeso Bluetooth FM Transmitter is capable of charging your phone up to four times faster than your average charger. In addition to that, it provides crystal clear audio quality for streaming your favorite songs on the road. Plus, thanks to its seamless compatibility with Siri and Google Assistant, the voltage-detecting adapter also keeps things hands-free to leave your driving undeterred.
Arsvita Bluetooth Cassette Reciever
Whether you're driving around in an objectified classic or something a bit dated in a less-desirable fashion, a Bluetooth cassette receiver is sure to come in handy. While there are many on the market, Arsvita has got you covered with seamless adaptability and up to 8 hours of playback on a single charge, allowing you to stream multiple albums' worth of music with the utmost ease. Plus, the gadget is automated to enter sleep mode after 5 minutes of being disconnected from any device, keeping its own battery life in mind.
Ztylus Stinger Pro Escape Tool
While we hope this won't be necessary, unpredictability is one of driving's common elements. In emergencies, this unique escape tool from Ztylus is capable of (somewhat) safely puncturing glass with its durable, spring-loaded window punch and cutting seatbelts thanks to its razor-sharp blade. The term "lifesaver" can be thrown around sparingly to describe a number of products, but few embody the meaning as much as this.
Apple AirTag
Considering most Apple products already offer the brand's proprietary Find My tech, it's worth throwing an AirTag onto something that can't track itself, and nothing comes to mind faster than a losable set of keys. Thanks to the small-scale gizmo's built-in speaker, finding your non-mobile devices has never been easier, practically providing anything this is attached to with a ringtone of its own. Sold solo or available in a pack of four, you can't go wrong either way.
LandAirSea 54 GPS Tracker
While you need to know where your keys are at all times, the same applies to your car itself. LandAirSea's 54 GPS Tracker is capable of being attached to any vehicle and tracking it in real-time, courtesy of Google Maps. Whether you're a concerned parent looking for your household's newly-licensed driver, a warehouse manager tirelessly anticipating the next delivery, or stranded in a parking lot in search of your own vehicle, this discrete, plug-and-play device has your back.
Belkin MagSafe Car Vent Mount Pro
Charging your phone on the go is a necessity as it is, but leaving it plugged in on the side can be a pain when in need of directions or a quick song change, and this is where Belkin comes into play. By utilizing Apple's ever-so-popular MagSafe technology, this accessory brings effortless wireless charging capabilities into the driver seat. Equipped with a vent-clip and a sturdy base to assure your phone's safety, this is the sole car mount that is MagSafe compatible, deeming it a must for all Genius Bar regulars. Sure, we may be a ways away from receiving news about the Apple Car, but this is about as close as we can get for now.
Amazon Echo Auto
In the same vein that Apple's MagSafe tech has taken the world by storm, Amazon has practically invited itself into countless homes by way of Alexa, providing no choice but to bring the virtual assistant to life on the road. The retail conglomerate's Echo Auto device is equipped with eight microphones, ensuring that it could catch your voice no matter how hard your A/C (or AC/DC) is blasting. Plus, it also allows you to stream directly from Apple Music or Spotify, as well as Amazon Music and Audible (of course). This is the perfect gadget for people who don't want the voice-activated experience to end just because they're leaving the house.
NORSHIRE Tire Inflator
NORSHIRE touts its portable tire inflator touts as the smallest and lightest in the world, and with its measurements of just under 9" tall and barely over 2 pounds, we'd be out of our minds to even argue that. Plus, in case it ever dies on you in a jam, you can simply plug it into your cigarette lighter or USB port for direct power. Capable of inflating all kinds of tires, this will come in clutch whether you find yourself mountain biking or stuck on the side of the road with a flat.
Tymate Tire Pressure Monitoring System
A solar-charged pressure monitoring system will be a great pick-up to complement your tire inflator, and we hope you'll find yourself having to make more use of the former. As a result, consider Tymate's option, as it is the perfect accessory for any dashboard. It comes equipped with a handful of alarm modes, including a fast leak alarm, pressure alarm, and temperature alarm. In layman's terms, this sun-powered gadget is an extremely accurate addition to any four-wheeler and will save you some stress when things aren't feeling level.
Spotify Car Thing
For people who live and die by Spotify, the worldwide music streaming service is here to guarantee that it always has its members covered on the go. The rudimentarily labeled Car Thing serves as a way of leaving your phone to the side whenever you want to switch a song or choose your playlist. Although it comes equipped with a touch screen, a dial, and preset buttons to make your selection, the sturdy, matte-textured accessory can also be operated by your voice, allowing you to switch your music with ease.
Baseus Car Vacuum Cleaner
Although it's suitable for far more than just a car, this handy, cordless vacuum boasts up to 45 minutes of power and a powerful double filtration system. Its metal composition makes for a sleek look, as well, assuring you that this isn't one of those many bulky, portable options crowding up space in your car. As far as we're concerned, a well-kept vehicle is a happy vehicle, and doing away with crumbs is essential to keeping things in tip-top shape.
BACtrack S80 Breathalyzer
No matter what side of the country you're on, this is bound to come in handy. BACtrack's S80 Breathalyzer is approved across all 50 states, which doesn't come as much of a surprise considering it's the most accurate option you can find on the market. With lengthy battery life, an LCD screen, and entry-level operation, this handheld gadget will prove to be ideal for your next night on the town. Do yourself a favor and make the safer choice.
Wolfbox 12″ Mirror Dash Cam
Whether you're an Uber driver or simply prefer the high-tech version of everything, this modernized Mirror Dash Cam is the perfect replacement for your old-school rear-view. In addition to catching front and rear footage at 1080p, it provides an improved view at night thanks to its built-in Sony Starvis Sensor, capable of capturing anything no matter what time you're on the road. Measuring in at an impressive 12" wide, WOLFBOX guarantees that you'll have no issues backing up into any parking spot thanks to its hybrid dashcam and mirror.
Handpresso Auto Capsule
Handpresso's unique, Nespresso-compatible brewing gizmo makes coffee on the way to work easier than one could have ever imagined. The Auto Capsule can whip up a cup of espresso in less than three minutes and even has a digital monitor displaying just how much longer it will take until it's ready. It sits comfortably in most cupholders and is sure to serve as an easy-to-reach staple for any cafephile.
NOCO Boost HD GB70 12-Volt Jump Starter
NOCO's premier multi-functioning tool can do anything from charge your iPad to jumpstart your car's battery up to 40 times on a single charge, making it an incredibly versatile device to keep around. Most importantly, it keeps things extremely safe thanks to its spark-proof tech. All you have to do is merely connect it to any 12-volt car battery and let it go to work. It's also an extremely rugged gadget, further bolstered by its IP65 water-resistant rating.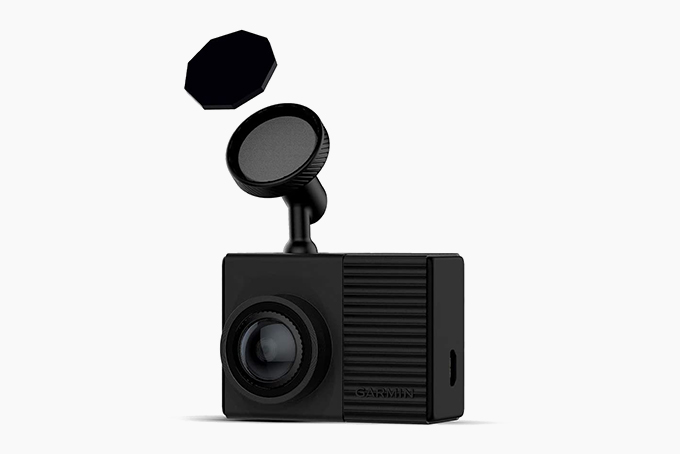 Garmin Dash Cam 66W
With no shortage of mapping apps to download on your smartphone, there's not much of a need for a dash-mounted Garmin GPS anymore, so the renowned manufacturer's top-notch dash cam will suffice. The 66W device can capture television-quality 1440p footage and can even take advantage of low-light situations thanks to the tech company's patented Garmin Clarity HDR tech. In addition, this sleek dashcam offers a wildly wide 180-degree field of view, all the while remaining conveniently compact. Lastly, its Driver Alert feature lets you keep track of your surroundings for added precaution, be it whether you're driving out of your lane or letting you know of a potential collision ahead.
Morec 32 Amp EV Charger
With gas prices likely soaring wherever you are, there is all the more reason to make the shift to electric vehicles. While you may consider an EV in its entirety to be one of the best car gadgets, they lie in a pantheon of their own, but you'd be remiss to buy one for yourself without nabbing a portable charger along with it. Morec claims that its IP66-rated 32 Amp option can juice up your eco-friendly car up to six times as fast as any other EV chargers you've used, making it a great choice if you're in a rush to get back on the road.
ICECO JP30 Portable Fridge and Freezer
Your next road trip will surely benefit from the JP30. ICECO's portable, hybrid fridge and freezer offers adjustable temperatures between -7 and 50 degrees Fahrenheit, so all of your snacks and drinks are sure to be kept as cool as you like. It is operated by an eco-friendly, automated Danfoss compressor, so it even turns itself off whenever you're not putting it to use. Lastly, seeing as this is intended for long rides, the JP30 is even capable of working normally at a tilt of 40 degrees, deeming it an impressively rugged piece of equipment built for the long haul.
Valentine V1 Gen2 Radar Detector
Implementing a brand-new format to its world-renowned security unit, Valentine One continues to do what it knows best, and that's crafting unrivaled radar detectors. Garnering inspiration from traditional, military-grade CHIRP radars, the V1 Gen2 is the first using K-Verifier tech, improving resistance to blind spot detection. If you consider yourself a speed demon or have been told by any buddies of yours to slow down at any point, then this will be a perfect pick-up for you.
Reviver RPlate
Aside from the occasional Snoopy embellishment or crudely drawn field of flowers we often see on license plates, the customization options are limited, aside from selecting a mere seven characters for some cryptic vanity plate at your local DMV. Luckily, Reviver is made up of a band of gadgeteers who are tired of this creative box. The manufacturer's digital R Plate is capable of changing your humdrum license plate's plain appearance to something a bit more interesting. In addition, drivers don't have to worry about going through the strenuous process of renewing their registration thanks to the Reviver's handy app that lets them do so at the push of a button whenever the time comes.
The Best Travel Gadgets For Jetsetters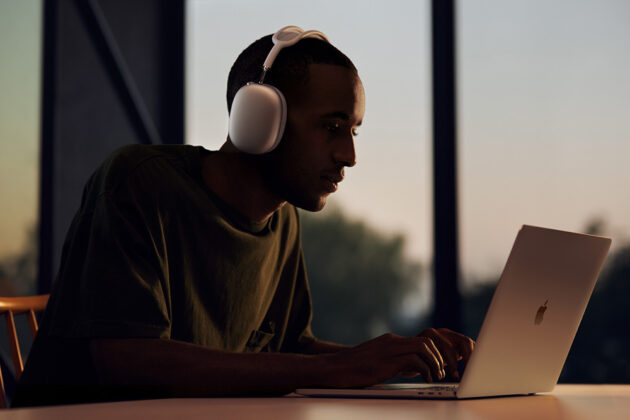 Whether you're on the road or in the sky, there is no shortage of gizmos of which to take advantage, which is why we had no choice but to compose a guide of must-have travel gadgets for your next adventure.