It's hard to imagine a $3,000+ speaker can get any better, but we aren't the ones that handle building these marvels. Meanwhile, Bang & Olufsen has been refining audio products well enough to a point where second-guessing their price tags is just a waste of breath. The Danish tech brand has unveiled the remarkable new Beosound 2 and A9, serving as a successful attempt at revamping its flagship devices.
Tech-wise, both releases have been future-proofed, as each speaker now boasts a replaceable module that the brand assures its proprietary Mozart platform can keep either one updated for years to come. In other words, if Apple decides to do away with AirPlay entirely and opt for a whole new method of connectivity, B&O has got you covered.
Starting with the modernized Beosound 2, which will be available in April and serves as a vast upgrade to its predecessor, it is ideal for room sizes as large as 600 sqft. The new release delivers premium sound features across the board, including the gadgeteer's signature Active Room Compensation to help optimize and reflect sound in the proper direction for wherever you are in your home. Next, the almighty Beosound A9 still looks as fantastic as ever. Most of all, it retains its seven booming drivers, all powered by a 400W Class D amplifier to deliver transcendent, room-filling audio. Additionally, it is available in brand new colors, albeit offering much of the same audial specs. That said, it is compatible with Bluetooth 5.3 right out of the box, a significant upgrade to the previous model's 4.2 connectivity.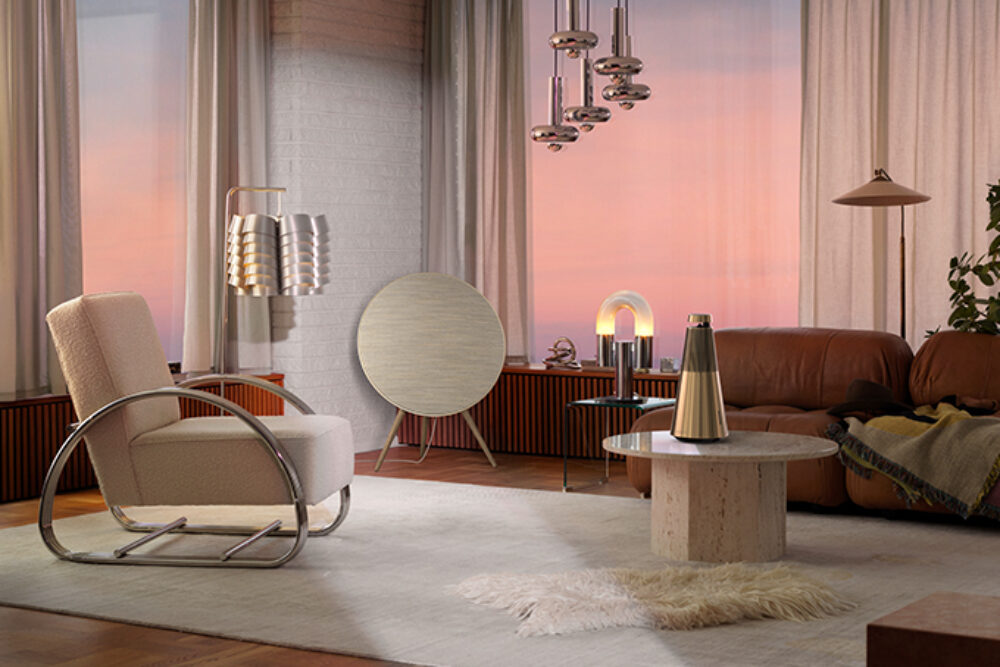 As of today, the Beosound A9 is available starting from $3,699, while the Beosound 2 will be available next month for $3,199. Visit Bang & Olufsen's webshop to learn more about its next-gen speakers.