Presented by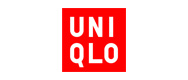 Japanese fashion has many significant players, but few of them rival UNIQLO when it comes to crafting everyday garments that are made to handle life's many journeys. Now, the essential-centric clothier is gearing up for fall with its versatile UV Protection 3D Cut Pocketable Parka.
As its name entails, this handy parka is conveniently portable, as you can easily stow the piece on its inner left side and transform it into a storage pouch fit for easy transporting. Plus, thanks to its full-on nylon composition, it is also incredibly lightweight, deeming it an ideal transitional piece as we get closer to the fall. That said, its UV-protection capabilities are a great addition, especially considering that you should still be protecting yourself from the sun's harmful rays once summer comes to a close. It's no wonder the Skin Cancer Foundation recommends the parka.
Another innovative technique that UNIQLO implements here is its unique 3D-cutting method which paves the way for a roomier feel in the body and shoulder area but maintains its streamlined look on the outside. For added flair and a touch of personality, the outerwear garment is available in several colors, including orange, yellow, blue, and the pictured gray option. No matter which shade you choose, there's little room for error comfort-wise.
If you need a jacket that can tackle a summer breeze and the blistering sun, you're looking in the right place. UNIQLO's UV Protection 3D Cut Pocketable Parka is available on its online store for $50.