Presented by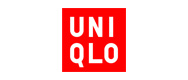 When it comes to picking up your wardrobe essentials, few other labels can even hold a candle to what UNIQLO brings to the table. The Japanese retailer has been pumping out fashionable staples in its home nation for decades and has ultimately become unavoidable statewide in more recent years. While that may be the case, the brand never strays away from delivering on interesting new products as well, which is exactly what it's pulled off with the ultra-stylish Ribbed Blouson.
As part of the brand's latest UNIQLO U collection for the spring and summer, the Ribbed Blouson serves as an ideal fair-weather garment. Putting a subtle twist on a classic military piece — more specifically, the tropical tour jacket — this garment keeps things in vogue thanks to its boxy silhouette and a pair of stretchy cuffs. For added comfort, it is composed of a cool lyocell and cotton blend that is simply ideal for this time of year.
For those not familiar with UNIQLO U, it serves as the brainchild of countless designers who make up the brand's Paris Research and Development Center, which is led by none other than high-end savant Christophe Lemaire. So just in case the jacket alone didn't serve as an indication of its fashionable prowess, then the designer behind it is sure to convince you.
If you need a lightweight piece to hold you over until spring starts, we highly recommend UNIQLO's latest. The brand's new Ribbed Blouson is currently available on its website for $70.