There are few things in life that can satiate our boredom like a great film, an amazing video game, or a catchy tune. Throughout the ages, we've been enamored by the artistry of the visual (and audible) mediums, turning to them as a means of escape from our sometimes unfantastical lives. That's why, when it comes to watching, listening, or playing, we deserve the best that the industry has to offer.
With the holidays fast approaching, it makes sense that we'd want to enjoy these things with family and friends. And since the end of the year is a time for reflection, relaxation, and nostalgic remembrance, it's obvious that we look forward to the year's most cutting-edge peripherals to provide us with the nourishment that we long for. Whether it's a new big-screen television for immersive movie nights, a retro gaming console for collectible co-operative play, or a sleek, compact music player for some serene, solo karaoke, we've curated the perfect gift list for the modern-day media junkie.
Amazon Fire TV 4K
Amazon steps into the streaming game with built-in Alexa, Dolby Vision, and Voice Remote capabilities.
Apple Homepod Mini Speaker
Apple's Homepod Mini is an immersive, room-filling speaker that boasts 360-degree sound, an intelligent assistant, and a sleek, unassuming design that'll look great in any room of the home.
Apple TV 4K
Enjoy Apple's intuitive interfacing and optimized performance? The tech giant's TV 4K streaming hub affords all of that and more with its compact, entertainment-savvy design.
Fluance Ai40 Speakers
Fluance's aesthetically-pleasing Ai40 speakers feature an integrated 70W Class D amplifier, one-inch silk dome tweeters, and five-inch high performance woven drivers for ultra-crisp highs, lows, and mids.
Eero Pro 6 Router
Having trouble with your Wi-Fi connection? Eero's Pro 6 router expands your range to cover over 2,000 square-feet and supports speeds up to a gigabit.
Amazon Echo Show 10 Smart Assistant
Amazon's Echo Show 10 is a specially-designed smart assistant outfitted with a 10.1-inch HD screen that's been built to move with you, ensuring that you stay in-frame during your most important video calls.
Bose QuietComfort Noise-Cancelling Earbuds
Find inner peace with Bose's QuietComfort Noise-Cancelling earbuds. Depending on your tastes, you'll be able to cycle through 11 levels of active cancellation, placing your favorite music, podcasts, and videos on a pedestal.
Garmin Instinct E-Sport Smartwatch
Garmin's Instinct smartwatch was already at the top of its game in terms of analytical design, but now, it's been made even better with E-Sport-savvy activity profiling to ensure you're on-track to dominate the competition.
DJI Pocket 2 Handheld Gimbal
DJI's Pocket 2 Handheld Gimbal is a compact 4K video capture device that boasts 64-megapixel still capabilities, ActiveTrack 3.0 subject tracking, and a three-axis stabilization system for unparalleled steadiness.
Logitech Harmony Elite Universal Remote
Logitech's Harmony Elite Universal Remote controls all of your favorite smart devices from one centralized peripheral, making it easier than ever to remain clutter-free.
Oculus Quest 2 VR Headset
Leave behind your life of normalcy for one of pure imagination with the Oculus Quest 2 VR headset — and industry standard for all-in-one virtual gaming.
Pro-Ject Recordmaster Walnut Turntable
Pro-Ject is known far and wide for its unique turntables, and the Debut Recodmaster Walnut is no different. Although it's covered in veneer, this wired, 11-pound model is substantial in all the right areas, offering USB support and a phono preamp for true audio lovers.
Unico Neo-Geo Arcade Cabinet
Nothing compares to the nostalgia of our favorite retro gaming experiences, and Neo-Geo is at the top of that list. Luckily, the Unico MVS x Neo-Geo Arcade Cabinet is here to help you relive the glory days from the comfort of your home.
Apple iPad Air
Apple's new-gen iPad Air is an all-in-one tablet that boasts a 10.9-inch Liquid Retina display, A14 Bionic chip, and sleek exterior in Silver, Space Gray, Rose Gold, Green, or Sky Blue.
Sony X750H 65-inch 4K Ultra HD LED TV
If you're looking for the perfect way to enjoy your favorite films, shows, and series, Sony's X750H 4K Ultra HD LED TV won't let you down. The best part? It's 65-inches of pure, unadulterated bliss, thanks to its crisp High Dynamic Range (HDR) picture.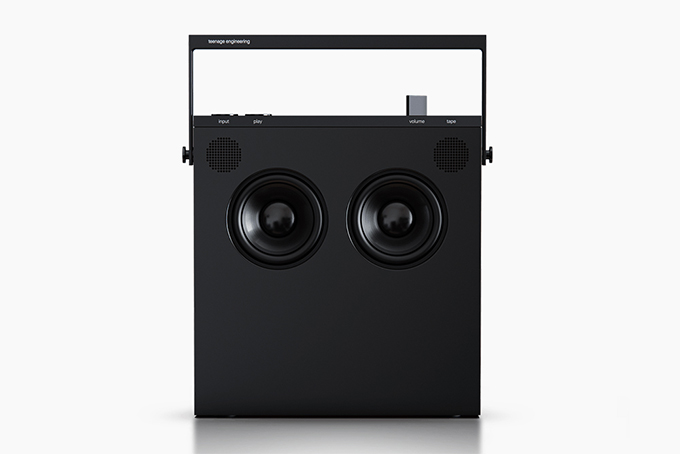 Teenage Engineering OB-4 Magic Radio
Bring back the Boombox with Teenage Engineering's OB-4 Magic Radio, which features a modernized, high-fidelity loudspeaker, two 4" bass drivers, and a pair of neodymium tweeters.
Sonos Arc Soundbar
Complement your in-home entertainment center with the Sonos Arc Soundbar — a premium, low-profile audio piece that boasts 3D Dolby Atmos support, elegant architecture, and intelligently-designed, upward-firing drivers.
BenQ HT2150ST Short Throw Projector
BenQ's HT2150ST Short-Throw Projector is the perfect piece for your in-home entertainment center, allowing you to display your favorite 1080p Full HD films and TV shows in stunning clarity at sizes up to 300-inches.
Samsung Galaxy Z Flip Phone
Samsung was one of the first companies to innovate on the folding smartphone, harkening back to the genre's roots of flippable design. Now, the brand's 6.7-inch Galaxy Z Flip is bringing a futuristic touch to the traditional handheld device.
Astell & Kern Kann Alpha Hi-Fi Music Player
In the mood for some high-fidelity audio at the touch of a button? Astell & Kern's Kann Alpha brings a responsive quad-core CPU, 32bit 384kHz bit-to-bit play, and an ultra-high 12Vrms output to the table for even the most audiophilic listeners.
The 10 Best OLED TVs
Still looking for a way to enjoy your favorite media in style? Head over to our guide on the best OLED TVs, where we recommend a handful of up-to-date models with quality, clarity, and design in mind.