Presented by

There is an abundance of reasons a person might want to become more acquainted with cooking in the comfort of their own home. For starters, it's cheaper than going out to eat regularly. But it can also impress your friends, family, and significant other(s); can help you explore and embrace other cultures and, therefore, become more worldly; and will give you far more culinary freedom and depth than, say, sticking to microwave-based meals. It can even, under the right circumstances, be much healthier — in fact, even if you make deep-fried everything, it will still likely be healthier than restaurant-equivalent foods.
Of course, that's all easily manageable if you — and/or the gourmand on your gift-giving list — have the right kitchen gear. If you don't, then you're in luck. That's because, today, we've got an excellent collection of kitchen essentials perfect for the holiday season. Whether you want to upgrade your own culinary skills or encourage others to do so themselves, you'll find the perfect collection of items on our best gifts for the chef guide.
Flint and Tinder x Brad Leone Waxed Apron
An absolute necessity for any serious chef that also values their clothing, this Brad Leon x Flint and Tinder collaboration apron will protect you from any stray ingredients that might go flying and offers a bit of storage for tools you need in arm's reach at all times. Of course, it's also built tough enough to last for years of use — thanks to its Martexin Original Waxed Sailcloth construction — and it's a beautiful piece that will age over time, giving it even more character the more you use it.
OXO Good Grips Produce Keeper
Even in the fridge, produce can (and often does) spoil much faster than almost every other ingredient. But you can keep it fresh for longer simply by stashing it in a scientifically-proven OXO Good Grips GreenSaver Produce Keeper.
Gordon Ramsay MasterClass
As crass as he can be, there's no denying that Gordon Ramsay is one of the best and most entertaining celebrity chefs around. And you can learn all his kitchen tips, tricks, and trade secrets via his online MasterClass collection.
Bon Appetit Subscription
Perhaps the most impactful and impressive cooking publication still in rotation today, Bon Appetit is a chef-friendly magazine like no other. Whether you want to piggyback on the included recipes, read for inspiration for your own endeavors, or something in-between, Bon Appetit can't be beaten.
Nielsen-Massey Madagascar Bourbon Pure Vanilla Bean Paste
The idea that vanilla is, well, vanilla is a modern idea. Until recently, this ingredient was a rare delicacy. Even now, it's an essential ingredient in plenty of dishes, especially on the baking spectrum. And you really can't beat this particular take on the extract.
Heatonist Hot Ones Hot Sauce Subscription Box
Whether you believe that a dab of hot sauce adds a bit of kick to dishes that need it or you prefer to drown everything in fire-belching spice, the Heatonist Hot Ones Hot Sauce Subscription Box is for you. And, yes, these are actually the sauces used on the popular YouTube series.
Gourmet Mushroom Products Morel Habitat Kit
Mushrooms are one of the most versatile kinds of produce around — they can be used to replace meat, add a bit of body to chili, turn into beautiful sauces, and so much more. Rather than head down to the store, however, you can grow your own delicious Morel mushrooms in your backyard with this kit.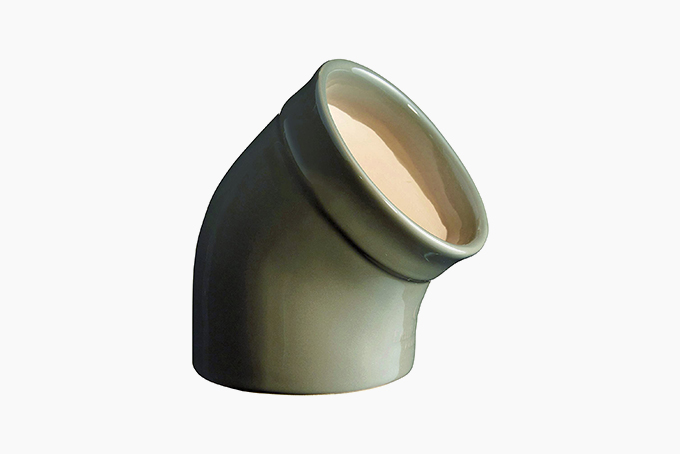 Emile Henry Salt Pig
As far as spices go, nothing beats salt in regards to its versatility, importance, and ubiquitousness. Truly, if you're cooking without it, you're either doing it wrong or you have a serious medical condition. So long as it isn't the latter, this container makes grabbing a pinch or two a simple and speedy affair.
Benriner Mandoline Slicer
Consistency is the name of the game when it comes to chopping, slicing, and cutting up ingredients. And that's way simpler to manage with a mandoline slicer, like the one you see here. Save the guesswork and make every cut perfect.
Schmidt Brothers Magnetic Knife Bar
Here's a little trade secret of the culinary world: knife blocks are a breeding ground for disgusting bacteria. So stop storing your blades in one and opt instead for a much neater, cleaner, and more eye-pleasing magnetic knife bar like this one from Schmidt.
Imperia Pasta Machine
Making pasta — a staple of Italian and Asian food — is fairly simple. But making it quickly and consistently is a lot harder if you don't have a pasta machine like this one from Imperia. It certainly doesn't hurt that it comes in three handsome colorways, either.
Braun HM5130 MultiMix Hand Mixer
If you're a baker, you already know that lumpy batter makes for a disappointing final product. But you can avoid that pitfall every time by mixing with this Braun MultiMix Hand Mixer. Trust us, for all kinds of baking, this is indispensable.
Farmhouse Pottery Live Edge Walnut Cutting Board
If you're going to be using a knife, you're going to also need a cutting board — unless you want all of your tabletops and kitchen surfaces to be riddled with scratches. And you could do far worse than this walnut offering, which is both gorgeous and effective.
Staub Cast Iron Everything Pan
Just like a chef knife, every home chef should have one versatile, do-everything pan. And that's exactly what you'll get out of the Staub Cast Iron Everything Pan. It's great for baking, great for grilling, and great for, well, everything.
Wusthof Classic 8-Inch Chef's Knife
Hands-down the most essential tool for any chef, home or otherwise, is a solid multipurpose knife. And Wusthof's Classic 8-Inch Chef's Knife you see here might not look showy, but it will get the job done right every single time.
Growler Werks uKeg Nitro Cold Brew
Cold brew is all the rage right now, but getting it right on your own isn't quite as easy as you might think. If you really want your homemade brew to be special, you'll want to use this pressurized nitro growler — that way you'll get a smooth pour with a silky consistency every time.
Cuisinart Custom 14 Cup Food Processor
The unhealthiness associated with processed foods is an unfortunate fallacy. The truth is, processing your food is only as unhealthy as the ingredients you add. On the flip side of that coin, a food processor can make your kitchen all the more versatile and convenient when used properly.
Weber Smokey Mountain Cooker 18" Charcoal Smoker
Even though the weather is changing, we're not ready to pack away the grilling gear just yet. If you're of a similar mind, then you might be interested in this Weber charcoal smoker, which will cook and smoke anything inside it to perfection.
Breville Smart Oven Air Fryer
There's no denying how delicious deep-fried foods are, but they're also extremely unhealthy. You can still keep the satisfying crunch while reducing the unhealthiness by quite a bit, however, if you pick up an air fryer, like this one from Breville.
All-Clad Essentials Nonstick Cookware
It doesn't matter if you have the best knife, cutting board, mixer, or oven if you don't have any vessels in which to cook your food. Remedy that posthaste by picking up this comprehensively-impressive All-Clad Essentials Nonstick Cookware set.
Ooni Koda 16 Pizza Oven
If there's anyone out there that doesn't like pizza at all, we don't know them and we don't want to. For there rest of us, you can make some of the best homemade pizza of your life if you have the Ooni Koda 16 Pizza Oven. It's powered by propane, has a 16.7″ cooking surface, and gets up to temperatures of up to 932°F — perfect for pizza.
The 12 Best Chef's Knives
Undoubtedly the most important piece of gear anyone can have in their kitchen, picking out the perfect all-purpose blade is also a deeply personal experience. To make sure you get it right, we suggest checking out our list of the best chef knives before you make your decision.