Presented by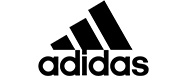 As one of the world's most well-known performance brands, adidas has proven itself in almost every category of sports regardless of the terrain. That said, its outdoor-geared sub-label in TERREX has the perfect piece of outerwear to keep you protected from the elements with the Xploric RAIN.RDY Mountain Jacket.
This weatherized piece boasts an advanced waterproof construction to ensure rainfall is nothing to worry about, falling in line with adidas' other trusted RAIN.RDY products. It is also sustainably made from recycled polyester ripstop containing at least 60% recycled materials, so it stays friendly to the planet while also managing to repel the worst of what mother nature has to throw at you.
With a sustainable approach serving as a primary element in this jacket's composition, it's worth noting that it is a worthwhile piece of performance gear independent of its eco-friendly makeup. The jacket boasts a pair of handy zip pockets at the chest that are designed to keep your gear dry, and it has been thoughtfully crafted with no stitching on the shoulders to prevent chafing while wearing a backpack. Plus, thanks to its adjustable hem and bonded hook-and-loop cuffs, you can customize the piece's fit and feel to your liking.
You may not know where your next adventure may take you, but one thing is for certain: you're going to need a quality rain jacket no matter where you end up. Pick up adidas TERREX's Xploric RAIN.RDY Mountain Jacket on the brand's website today for $300.