Presented by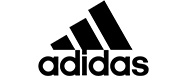 adidas first introduced its legendary Forum Hi kicks back in the '80s, and the shoes have been a mainstay ever since. The unique basketball sneaker was donned by many through the decade, both on and off the court. Seeing as it's a shoe that has garnered one makeover after another, a weatherized take on such an integral piece of adidas' history was only justified, which led the brand to release a new GORE-TEX-bolstered rendition of the Forum Hi.
Looking to prove that style, performance, and function go hand-in-hand, the German shoemakers paired a GORE-TEX membrane with a high-cut leather and textile B-ball upper as protection from any puddles or unsolicited wetness. The new winter-ready kicks are finished off in a Golden Beige colorway that garners inspiration from colors you see around the city at this time of year.
Another interesting aspect about this iteration of the Forum Hi is the shoes' uppers, which have been crafted in part from recycled materials such as cutting scraps and post-consumer household waste. This type of sustainability comes as no surprise, accounting for adidas' allegiance to being an eco-cognizant leader in the world of sportswear.
The classics tend to age like fine wine, and this new take on such a legendary sneaker falls right in line with that expression. Practice your jumper no matter what the forecast throws at you with adidas' Forum Hi GORE-TEX Shoes, now available on the brand's website for $160.