Presented by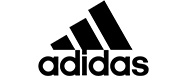 With sustainability serving as a core element of Allbirds' mission statement, it's no wonder that in 2020 the brand announced a partnership with adidas, whose cognizant Run for the Oceans program goes to show how much it cares about the planet. In an effort to shed plastic waste and craft a more eco-friendly product, the two brands have now linked up to create the sustainable AdiZero x Allbirds 2.94 KG CO2E running shoes.
In an effort to minimize the carbon footprint that results from the manufacturing process, this sustainable joint effort is crafted from natural materials geared toward saving the planet with every step. This includes a partially-recycled textile upper and bio-based midsole to provide a lightweight feel and easy-going strides. The shoe's eco-conscious makeup has resulted in adidas' lowest carbon emissions performance running shoe ever, with a footprint of just 2.94 kg — the first time ever an adidas shoe has come in with a carbon footprint below 3 kg.
These new shoes go hand in hand with the German performance brand's Run for the Oceans program, which promises that for every 10 minutes of running, adidas and longtime partner Parley for the Oceans will clean up the weight of 1 plastic bottle from our oceans. To lend a hand in saving the environment, simply download adidas' Running app and join the challenge, which takes place from May 23 through June 8, 2022.
adidas' collaborative new kicks come available in three sleek colorways, any of which is sure to be a perfect fit for your wardrobe. To pick out the pair of AdiZero x Allbirds 2.94 KG C02e that best suits you, head on over to adidas' online store, where the shoes are now available for $120.