As the name implies, everyday carry items are meant to be part of one's daily loadout, and considering the color black goes with just about everything, it's hard to think of a theme that's more conducive to an everyday kit.
This time around, we're looking at ten pieces of kit from Gallantry that add a dose of style and practicality to everyday life. Whether you're looking for a stealth aesthetic, or just a more subdued addition to your gear, these timeless offerings wonderfully combine form with function and are sure to strike a chord with anyone battling the daily grind.
ORBITKEY 2.0 Nylon
The ORBITKEY 2.0 Nylon is a sleek and practical alternative to traditional key-rings, capable of housing anywhere from 2-7 keys in its rugged weather-resistant Nylon casing. Thanks to its locking system, the 2.0 puts an end to loud giggling keys or getting stabbed through your jeans.
WESN Quick Release Titanium Keychain
Machined from heat-treated Titanium, the WESN Ti QR keychain makes removing a single key from a keyring as easy as clicking a button. In typical WESN-fashion, the Ti QR keychain is made from premium, hardwearing materials and bares a minimalistic yet functional design that's sure to add a little convenience and pizzazz to your EDC kit.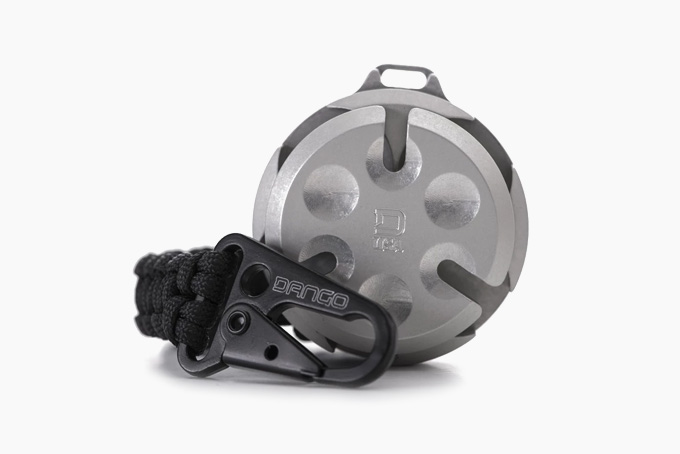 The Dango Coin Capsule + Tether
The Dango Coin Capsule + Tether is a simple organizational apparatus that makes storing and accessing coins on the fly a breeze. The aerospace-grade 6061 aluminum unit comes in a satin silver finish and is paired with a 6" 550 paracord and stainless steel belt clip. A twist-style top affords quick access to one of the five coin-slots which can accommodate more than 35 coins.
The Sneerwell Eye Of Providence Perdition Flask
The Sneerwell Eye Of Providence Perdition Flask puts a hip modern spin on the classic hip-flask. The 6oz stainless steel cell boasts a spherical screw top and a matte finish decorated with an Eye Of Providence design that's been etched into the metal. And with its gold foil pull box packaging, this Sneerwell flask makes for a stellar gift.
Mininch Tool Pen Mini
The Mininch Tool Pen Mini allows you to effortlessly carry almost two-dozen screwdriver types in your pocket. The 6061 aluminum mini multi-tool comes with a variety of bits including various Phillips heads, slotted, hex, star, Pentalobe, and square pieces — five of which the pen can accommodate in the handle while the rest can be safely stowed away in the Tool Pen Mini's included case.
Pioneer Carry's Division Bifold Wallet
A rugged and fortified take on the classic billfold wallet, Pioneer Carry's Division Wallet is composed of ultra-durable 10XD fabric which is ten times stronger than steel. Packing half-a-dozen card-slots and a pair of internal pockets, the Division Billfold features a FutureForm heat-fused structure, RFID-blocking, is both waterproof and machine-washable, weighs just over a tenth of a pound, and is manufactured in San Francisco.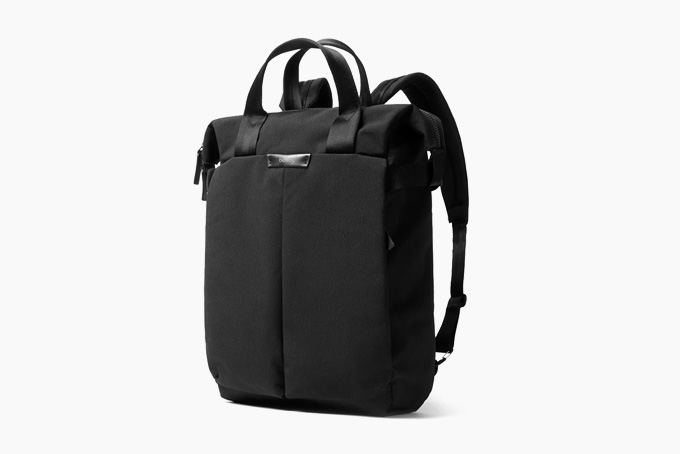 Bellroy Tokyo Totepack
Comprised of water-resistant fabric and premium dyed leather tanned under gold-rated Leather Working Group techniques, the Bellroy Tokyo Totepack is a fresh take on the traditional urban backpack, with a revised modern shape and premium materials. Despite offering 20-liters of storage space — including a main zippered cavity, vertical front pockets, a padded sleeve for laptops up to 15" — the Tokyo weighs less than 2lbs. The bag can be carried via standard straps, or lugged around as a tote thanks to its nylon webbing grab handle system.
Tactile Turn Damascus Steel Bolt Action Pen
The Tactile Turn Damascus Steel Bolt Action Pen is a top-of-the-line writing utensil that's sure to spruce up any EDC loadout. This made-in-America tactical pen possesses full Damascus steel construction and an ever-so-satisfying arcing bolt-action deployment function. The militaristic 2.2oz pen is compatible with most ink refills, including the popular Pilot G2 cartridge.
The James Brand Duval Knife
The James Brand Duval Knife is a sophisticated EDC item with premium materials and a classic gentlemen's knife silhouette. Ceramic ball bearings set in the titanium handle and a protruding flipper enable the 2.65" Damascus steel sheepsfoot blade — the brand's first — to be easily deployed with one hand, while the frame lock prevents accidental openings. Backed by full stainless steel hardware throughout, this titanium and Damascus folder, like all James Brand knives, was built o last a lifetime.
Timex American Documents Watch
A horological love letter to the US of A, the Timex American Documents watch combines Swiss mechanics and precision with American style. Drawing inspiration from the company's inaugural clocks from the mid-1800s, the timepiece features a 41mm case made from US-sourced stainless steel capped off with an "Aged Waterbury Brass" case back coin and crown insert. Powered by a gold-plated Swiss Quartz analog movement, this made-in-America watch offers 30-meters of water resistance, and comes in a hand-rubbed Cherry wood gift box with brass hinges.
Scoured: The Best Gear On Gallantry - September 2019
Still itching for more blacked-out equipment? Check out last month's murdered-out collection of everyday carry on our guide to the best gear on Gallantry.