It's a brand-new year and that means a full slate of new video game releases. However, this particular calendar year is a special one because it looks to be the end of the current generation of major home consoles — or at least the beginning of the next generation. In fact, it's already been confirmed that the PlayStation 5 and Xbox Series X will both be released at some point within the holiday season.
Of course, whether you're going to be an early adopter of those new systems or not, there's still plenty to be excited about. That includes a few games from 2019 that were delayed to 2020, a wide variety of on-schedule releases across all existing platforms, and (as always) likely a few surprises sprinkled in. While this year's release calendar is almost certain to change to some degree, we've rounded up thirty of the most exciting titles — new franchises, remakes, sequels, etc. — that, with any luck, will come out before the end of December, as well as their applicable release dates. These are the most anticipated video games of 2020.
Dragon Ball Z: Kakarot
January 17th
The fabled Dragon Ball and Dragon Ball Z anime series have actually already spawned quite a few video games over the years. In fact, if you include arcade and mobile entries, it's close to 100 — some far better than others. However, the vast majority of them have been fighting games. Kakarot, by contrast, is actually an open-world action RPG (role-playing game) that looks remarkably promising and should add some refreshing elements to an otherwise done-to-death franchise. It's still too soon to say, but this unique entry could end up being one of, if not the best Dragon Ball game(s) ever.
Platform(s): PS4, Xbox One, PC
Developer: CyberConnect2
Gods & Monsters
February 25th
While note all of the entries in the Assassin's Creed series were winners, it's largely agreed that Odyssey, released in 2018, was absolutely outstanding. And that game's performance is largely why we're so excited about Ubisoft Quebec's surprising next project, Gods & Monsters. Set in a decidedly more cartoonish world, this stylized storybook adventure game looks almost as if the Legend of Zelda had been set in the world of ancient Greece. To say that it looks both beautiful and intriguing is perhaps an understatement, but there is a lot that remains to be seen regarding this open-world release. Perhaps the strangest bit, however, is that the trailer confirms the release date as February 25th, yet no gameplay footage has been made available to the public. It's a bit disconcerting, but we'll reserve judgment for now until we know more.
Platform(s): PS4, Xbox One, Xbox Series X, Nintendo Switch, Google Stadia, PC
Developer: Ubisoft Quebec
Iron Man VR
February 28th
Of all the superheroes in Marvel's lineup, the one most people seem to be drawn to over the last couple of years is almost definitely Iron Man. And maybe that's because, although Tony Stark is insanely rich and intelligent, he's still just a normal dude in a high-tech suit — making him just a touch more relatable. Maybe it's because the prospect of getting in that suit ourselves is almost too enticing. Well, starting on February 28th, PlayStation 4 users can see what that's like courtesy of the Iron Man VR game. Honestly, this game looks to be about as close as any of us will ever get to donning the crusader's legendary armor and saving the world a time or two.
Platform(s): PS4
Developer: Camouflaj
While we wouldn't go so far as to call the original 2017 Nioh a sleeper hit, as Team Ninja has a fairly long history of successful games, the action RPG was most-definitely a shock to the industry in regards to just how good it actually was. And that means the sequel has some pretty big shoes to fill. Thankfully, this upcoming release looks like it's well on its way to being excellent, as well — a prospect aided by the fact that the studio had the foresight to offer up a pre-release open beta to the gaming community, allowing them to work out some of the kinks and get valuable feedback from the people who will actually be playing the game. That dedication to the user experience, as well as a slew of promising-looking trailers and gameplay videos, makes us think this is going to be one of the best games of the year, JRPG or otherwise.
Platform(s): PS4
Developer: Team Ninja
MLB The Show 20
March 17th
For PlayStation loyalists who love baseball, MLB The Show has been a long-time sports game staple that just keeps getting better each and every time a new one is released. If 2020 stays true to that pattern, then the 20th entry in the series should be the best one yet. In fact, while a cursory glance could tell you that it's definitely the most beautiful game in the series to be released, the developers are also claiming that it's the most immersive and customizable yet. That includes more team management options, more individual player development, a deeper less-linear story mode, core mechanics enhancements, and more. For sports lovers, this is definitely going to be one of the games to watch.
Platform(s): PS4
Developer: SIE San Diego Studio
id Software's 2016 relaunch of the Doom franchise was met with a tremendous amount of both critical and player acclaim and served to right the ship, so to speak, for a series that has been one of the most important FPS titles in the history of the category. Finally, in 2020, it will be getting a sequel with Doom Eternal that, from the looks of things, is going to capitalize on everything the relaunch did right while adding more action, more gore, more weapons, more ways to play (including a unique invasion-style online multiplayer mode), and a deeper dive into the hellish landscapes that helped shape Doom in the first place. There are even some seemingly minor gameplay additions, like "destructible demons" that come to pieces as you destroy them, that serve to make this game look even more promising than its predecessor.
Platform(s): PS4, Xbox One, Nintendo Switch, PC, Google Stadia
Developer: id Software
If you own an Xbox One or a Windows PC and you were a fan of Overwatch, then Bleeding Edge should 100% be on your 2020 gaming radar. Even if you never played Overwatch, this online action combat game could be of interest to anyone who appreciates multiplayer-focused team-based or battle royale-style titles — like Apex Legends, Paladins, and even Fortnite. It is worth noting that Bleeding Edge is not an FPS, opting instead for a 3/4 over-the-shoulder 3rd-person view. That being said, there is a bit to be cautious of with this upcoming game, as it could end up having more similarities to existing titles than some might like — making it feel more like a sequel or ripoff than its own original idea. Still, if you like games where you and a group of your friends can duke it out against another collection of ragtag heroes and/or villains, it's still worth watching.
Platform(s): Xbox One, PC
Developer: Ninja Theory
The last fully-fledged game in the Half-Life series came out a decade-and-a-half ago, all the way back in 2004. Since then, Valve fanboys and FPS fanatics alike have been chomping at the bit for another game, with only a trio of abbreviated "episodes" to keep them sated since. Then, in November of last year, Valve finally gave the fans what they wanted — albeit in a somewhat different form than they were expecting. The 3rd full-length release in the series, Half-Life: Alyx is the franchise's first VR entry. Told from the perspective of Alyx Vance, one of the primary supporting characters from the second game and its follow-up episodes, this title is actually a prequel to Half-Life 2, taking place just before the events of its predecessor. And while it's definitely a different direction than fans probably expected or wanted, we can't deny how enticing it is to have a crack at the evil Combine in an immersive VR world.
Platform(s): PC
Developer: Valve
Resident Evil 3: Nemesis Remake
April 3rd
Of the entire legion of Resident Evil baddies, there's a pretty rock-solid argument to be made for Nemesis as being the best villain of the entire series. At the very least, this looming, rocket launcher-hauling behemoth is undoubtedly one of the most iconic and recognizable creatures in any RE game. And since the next remake slated for release is Resident Evil 3, gamers will get to, once again, relive the terror of having him hunt them for the entirety of the game. Mate that to updated mechanics, boosted graphics, and likely a few other surprised from this long-time-coming redux and you can see why this horror-survival game, despite the fact that it's a remake, is lined-up to be one of the best releases of the year.
Platform(s): PS4, Xbox One
Developer: Capcom
Final Fantasy VII Remake
April 10th
While we definitely thought this long-awaited remake was going to hit shelves last year, it ended up getting pushed back yet again. Now, however, it actually has a solidified release date of March 3rd — early enough in the year for us to think it's finally ready for us to play it. For long-time fans and newcomers to the Final Fantasy franchise alike, the remake of FF VII is poised to be one of the biggest releases of this year, especially for fans of Japanese role-playing games. We'll just be quietly hoping that all of this title's extensive delays have resulted in a final product that is as polished as possible.
Platform(s): PS4
Developer: Square Enix
Cyberpunk 2077
April 17th
From the same folks who crafted the absolutely stellar third entry in the Witcher series, Wild Hunt, Cyberpunk 2077 is already being talked about as a contender for game of the year 2020. That's only been bolstered by tidbits of other information that's been released — like the fact that Keanu Reeves himself plays one of the primary supporting characters. Of course, that also means that this game has twice as many potential pitfalls as any of its competition. People are expecting quite a lot from this FPS sci-fi RPG epic and that means there's a much larger chance it will let us down. Of course, CD Projekt Red also knows exactly how much they have to live up to and have been working diligently on this title since at least 2012 — when it was first announced. If the stars align, Cyberpunk 2077 could end up being one of the greatest video games of all time and not just one of the best of 2020. If it doesn't work out that way, the news will likely be equally huge.
Platform(s): PS4, Xbox One, PC, Google Stadia
Developer: CD Projekt Red
Predator: Hunting Grounds
April 24th
Though we wouldn't quite call it a blockbuster hit, IllFonic's asymmetrical survival horror game, Friday the 13th (yes, the Jason Voorhees series) was actually surprisingly good, if a bit repetitive. Still, it did an excellent job of illustrating the potential of the one-versus-many game type that its predecessors couldn't quite nail down. Now, IllFonic is back with a new take on said game type with another fabled movie franchise: Predator. Historically, video games centered around this cinematic alien hunter have been mostly terrible. But this one, especially with IllFonic's chosen style of gameplay, could actually end up being a spectacular game — so long as the studio learns from their past and adds in a bit more variety, however they can manage it.
Platform(s): PS4
Developer: IllFonic
Like so many other games slated for a 2020 release, the System Shock remake was actually supposed to come out in 2019. There are a number of possible reasons for the delay, but the largest is probably that the developer chose to go the way of Kickstarter to get the funding for this long-awaited remake. Still, as annoying as it is, we'd always rather see a game done right than a game done on time. And that goes double for a remake of a genre-defining classic, as was the original System Shock. For reference, the original came out in 1994 and is widely considered one of the most influential games of its time. In fact, series like BioShock and Deus Ex owe much of their inspiration to it. There's a fairly good chance that this revisit is more for folks that grew up with the original, but it should still shape up to be a pretty excellent release for this year.
Platform(s): PS4, Xbox One, PC
Developer: Nightdive Studios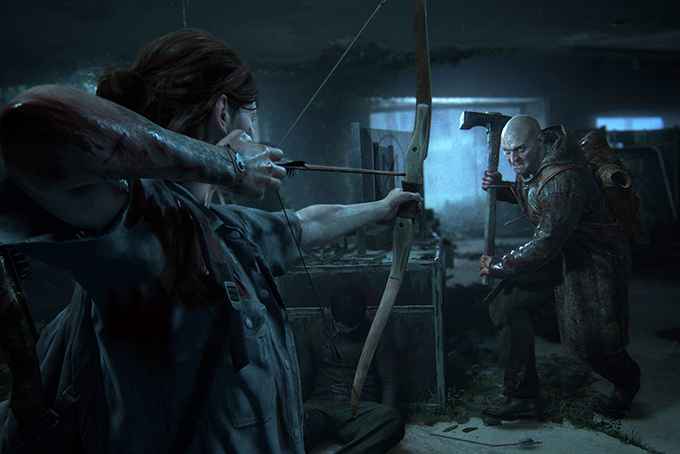 The Last Of Us Part II
May 29th
According to users on Metacritic, The Last of Us was the best game to come out over the course of the last ten years. Considering that there were literally tens of thousands of games that came out over that stretch, that's a pretty big deal. It's an even bigger deal when you consider that it was largely a story-focused single-player game. The follow-up has some pretty big shoes to fill, undoubtedly, but what we've seen of it so far looks absolutely exceptional — both in regards to its graphical beauty, the potential of its story, and the high-stakes gameplay. The one major detractor for this new one is that it will not be offering any online multiplayer. Still, it's almost definitely going to be in the game-of-the-year conversation for 2020.
Platform(s): PS4
Developer: Naughty Dog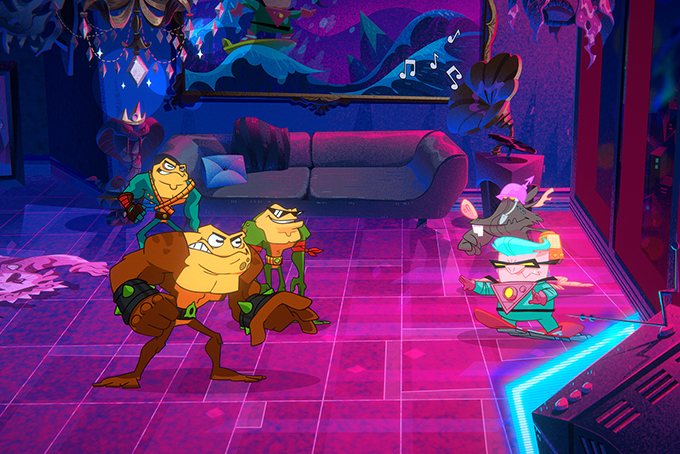 The Battletoads franchise, which dates back to the early 1990s, has produced some of the most brutal and punishingly unforgiving side-scrolling platformers of all time. However, there hasn't been a new entry in the series since 1994. That was supposed to change last year, but it eventually got pushed back to the second quarter of 2020. In any case, this reboot of the franchise boasts both a lot of similarities and plenty of differences from the originals. For starters, this new entry boasts 4K HD 100% hand-drawn art — much like another shining star of an indie game, Cuphead — in a quirky style that's a bit of a departure from the 90s versions. On the gameplay side of the spectrum, it's also going to offer 3-player local co-op, so you can play it with your friends in person, not just online.
Platform(s): Xbox One, PC
Developer: DLaLa Studios
The first Dying Light, a unique survival horror action game based around highly-aggressive zombies, came out in 2015 with very little hype and a whole lot of critical acclaim. If you ask the developers about the follow-up, however, they'll tell you that they think they can do even better this time around. And while it's fair to be skeptical of that claim, the promise of a bigger, more immersive world with even more action, adventure, and parkour (yes, you read that right) is too enticing to look past. The developer is also promising that, while the gameplay is still rooted in the first entry, they've tweaked and improved every existing system for the new entry. They're also claiming this new one will be even scarier. It remains to be seen if they can live up to the legion of claims.
Platform(s): PS4, Xbox One, PC
Developer: Techland
Marvel's Avengers
September 4th
Now that the Infinity Saga has wrapped up in Marvel's cinematic universe, there's an Avengers-sized hole in the hearts of many fans. Unfortunately, this next phase won't really kick off until the end of the year with the release of the Eternals movie. In the meantime, gamers will have a ray of hope in the form of the action-adventure RPG titled simply Marvel's Avengers. Developed by Crystal Dynamics (Tomb Raider), you shouldn't expect this game to follow even a modicum of the storylines from the film franchise — and, for the purposes of freshness, that's probably a good thing. Instead, the game will feature playable characters both familiar and not — including the other Ms. Marvel, Kamala Khan — as well as an immersive storyline that appears to surround the death of Captain America. Whatever the case, superhero fans are likely to be intrigued by this one.
Platform(s): PS4, Xbox One, PC, Google Stadia
Developer: Crystal Dynamics, Eidos Montréal
Below the imposing AAA surface of the video game world, there is a remarkably healthy underbelly of indie games that is ever-growing. And, every so often, a gem from that world leaps its way into the limelight. That was exactly the case with Nintendo Switch exclusive Axiom Verge. Developed as a part-time project by a single man by the name of Tom Happ — who has a long history working in the gaming world for AAA companies — this Metroidvania game was an almost instant hit upon its release and remains in the best-Switch-games conversation to this day. Now a second entry is slated for release this year that promises to be bigger, better, more challenging, and more fun. For lovers of old-school platforming, don't let this one slip by unnoticed.
Platform(s): Ninendo Switch
Developer: Tom Happ
If you were fond of either the Gears of War or Bulletstorm franchises, then Outriders should be on your radar. After all, it was made by the same people. Unfortunately, there's not a ton of information available about this new game, aside from a few juicy tidbits. What we do know is this: the developers are calling it a "dark modern shooter," it's slated to be co-op focused, and the core story and characters are in some way tied to the Marvel universe — although the studios behind it have been exceedingly tight-lipped about that last bit. Still, the universe (what we have seen of it) looks vibrant, if a bit spooky and it does look to have plenty of potentials. Of course, there's still so much we don't know that we can't quite say just how much potential it's got.
Platform(s): PS4, Xbox One, PC
Developer: People Can Fly
The long-awaited "spiritual reboot" of the Halo franchise, Halo Infinite is a gargantuan undertaking that, while set to concurrently release on the current generation of Microsoft's console, will be one of the very first games on the next-gen Xbox Series X. Even without the next-gen promise, this Microsoft exclusive marks the 15th release in the series (if you include the remakes/rereleases) that helped shape modern shooters as we know them today and, therefore, makes for dangerous ground for the developers working on it. That being said, everything we've seen of the game up to this point looks absolutely stunning and with five years separating this one from the last major entry, there's plenty of reason to be confidently excited. While it's a shame that Bungie has taken flight from their genre-defining series, we're confident that Microsoft, 343 Industries, and SkyBox labs understand the weight and impact of these games enough to not purposefully harpoon this next one.
Platform(s): Xbox One, Xbox Series X, PC
Developer: 343 Industries, SkyBox Labs
For those who don't know him, Marcus Lehto — the head of V1 Interactive games — was actually the co-creator of the Halo franchise. As such, he knows a thing or two about crafting a memorable game in a unique and lasting universe. And his next project, Disintegration, looks to deliver on that promise — although it is a unique departure, at least in regards to gameplay, from the familiar FPS game type. The studio is still comfortable calling Disintegration and FPS, but this game — which sees players controlling a unique flying battle craft — also incorporates bits of real-time strategy, as well. It's hard to find an analog to compare it to, as we're not entirely sure we've ever seen anything quite like it. However, if you've played games like Mass Effect or The Outer Worlds, where players sometimes have NPC (non-player character) companions that can be ordered around, you've got an idea of what to expect, at least at the surface level.
Platform(s): PS4, Xbox One, PC
Developer: V1 Interactive
Unfortunately, Ghost of Tsushima — which has been in the works for several years, at this point — didn't make the cutoff to be released in 2019. However, the head of the studio announced at December's Game Awards that it would, in fact, be finally released in the summer of 2020. And while we're still going to be a bit skeptical, that sounds very promising indeed. For those unfamiliar, this open-world game has been likened to the Red Dead Redemption series in its expansiveness, however, it takes place in ancient Japan during the Mongolian invasions of the 1200s. And in case you're wondering, yes, that means you play as a badass samurai warrior. Quietly, this could end up being the best game of the year.
Platform(s): PS4
Developer: Sucker Punch Productions
Like a few other games on this year's list, Godfall is mostly shrouded in mystery. While we do have an announcement trailer, gameplay footage was woefully absent from it. However, Sony seems to be pretty confident in this action-RPG, as it was also revealed that this game will be the very first one released for the upcoming PlayStation 5. Of course, it is also confirmed for a PC release, for those who want to play but don't want to sink cash into a brand-new console before they even know how buggy it is. Apart from that, it's been said that Godfall will support drop-in drop-out co-op, has been described as a "looter-slasher" (like a melee-focused looter shooter, where players complete in-game missions and tasks to upgrade gear), and has a measure of character customization.
Platform(s): PS5, PC
Developer: Counterplay Games
Released in April of 2017, Little Nightmares was expected to be a mid-tier release for developer Tarsier Studios and publisher Bandai. However, it ended up being one of the all-around best games to come out that year for its unique universe, clever take on the horror-survival genre, and spectacular design in regards to its appearance, sound, graphics, and atmosphere. Now it's been announced that the game is going to get a follow-up, titled simply Little Nightmares II, that looks to capitalize on the charm and environment of the first entry while expanding upon it in regards to the continuing story and weaving in new game mechanics — in this case, potentially some form of co-op gameplay, as there are actually two protagonists this go-around. It hasn't been confirmed, however, so interested parties will have to keep their ears to the ground.
Platform(s): PS4, Xbox One, Nintendo Switch, PC
Developer: Tarsier Studios
Microsoft Flight Simulator
TBA
Look past its admittedly milquetoast name and you might be able to recognize that Microsoft's series of Flight Simulator games are some of the most comprehensively impressive and in-depth home simulator programs ever developed. It's also one of the longest-running franchises, period, dating back a whopping 37 years to 1982. Five years since the last entry, the one slated for a 2020 release is seemingly a reboot of the franchise courtesy of developer Asobo Studio. And while a cursory glance at any of the in-game images illustrates just how beautiful this "game" actually is, there's a lot more to it that makes it special. The biggest and most impressive addition, however, is probably that the environments in the game are actually taken from Microsoft's Bing Maps and the conglomerates Azure cloud services — meaning they're not just photorealistic, but are actual satellite photos turned into virtual landscapes based on up-to-date imagery.
Platform(s): Xbox One, PC
Developer: Asobo Studio
Medal Of Honor Above And Beyond
TBA
A long-time staple of the shooter genre, the Medal of Honor franchise has been sitting on the shelf and collecting dust since its last, woefully-received entry was released in 2012. Now, however, the name has been picked up by a new developer to the franchise in Respawn, the studio behind Star Wars Jedi: Fallen Order, Apex Legends, and the Titanfall series. There is another twist to this new entry, however. You see, Above and Beyond is not going to be a traditional FPS. Rather, it's an entirely VR game being released exclusively for the Oculus Rift. While that does not bode well for non-Oculus gamers, it is a very unique and immersive take on this longtime war game series and, at the very least, makes it something worth keeping an eye on.
Platform(s): Oculus Rift
Developer: Respawn Entertainment
One of the few stand-out hack-and-slash games from across the last couple of decades, No More Heroes saw its last entry back in 2010. A whole decade later, the third is finally slated for release exclusively on the Nintendo Switch. Technically the fourth game in the series' universe, this game will give a little more insight into the world of protagonist Travis Touchdown and, from the looks of it, has all the over-the-top action and antics of the first two officially-numbered entries in the series. There has been a bit of controversy regarding this new entry, as there is a discussion about plagiarism regarding effects used in the trailer, but the studio has not lost any steam regarding the game's release.
Platform(s): Nintendo Switch
Developer: Grasshopper Manufacture
For those who are unfamiliar, Oddworld got its start way back in 1997 with the release of Abe's Oddysee, a unique puzzle-based side-scrolling platformer. Since then, five other games in the Oddworld universe have been released — including more side-scrolling platformers, as well as a shooter and a 3rd-person three-dimensional puzzler. Finally, after a half a decade, the quirky cult series is getting another new Abe-focused entry in the form of Soulstorm. Another side-scrolling puzzler, this game returns to familiar territory while adding some interesting new mechanics, characters, and a continuation of the franchise's bizarre corporation-lampooning science-fiction story.
Platform(s): PS4, Xbox One, PC
Developer: Sabotage Studio, Frima Stuido, Oddworld Inhabitants, Just Add Water, Fat Kraken Studios
The last of the games-that-were-meant-to-come-out-last-year on our list, Psychonauts 2 still doesn't have a definitive release date. And while that gives us pause as to whether or not we should even get our hopes up, its pedigree as a follow-up to one of the quirkiest, most original platformers of all time necessitates more than just a passing glance. As such, we're going to go ahead and keep hoping that this psychedelic adventure into the mind actually is released in 2020. However, if you're similarly hopeful, it's probably pertinent to temper your expectations a bit.
Platform(s): PS4, Xbox One, PC
Developer: Double Fine
Much to the chagrin of Tony Hawk fans everywhere, it has been a woefully long time since a halfway decent skateboarding video game has come out. But it looks like 2020 might be the year we all get to return to the genre, albeit in a very unexpected manner. You see, as its name suggests, SkateBIRD is not a straightforward skateboarding game, but rather a quirky indie game that centers around an avian hero on a four-wheeled plank of wood. It definitely seems a bit reminiscent of other quirky indie games — including the Katamari series, Donut County, and Untitled Goose Game — but also has a charm all its own. Hopefully, it can live up to those comparisons and cosmetic similarities when it's finally released on the Nintendo Switch and PC.
Platform(s): Nintendo Switch, PC
Developer: Glass Bottom Games
The 15 Best Retro Gaming Consoles
Though next-gen games are all fine and dandy, some folks find their enjoyment in the games of times long-passed. If you fall into that category, you're in luck because we've rounded up the best retro gaming consoles to hit you with a Hadouken of nostalgia.