With the ever-so-anticipated Super Mario Bros. movie finally hitting theaters this year, it begs the question… who's the next virtual superstar big enough to pull off such a feat? As it's expected to enthrall everyone from young children playing Super Mario Run on their parent's iPad to old-school gamers who grew up climbing ladders in an attempt to knock Donkey Kong off his high horse, it's clear that few characters resonate with the public quite like Mario — after all, fans reacted poorly to the original, live-action flick for a reason.
And as arguably the gaming world's most notable mascot appears on the biggest screen possible, it paves the way for new characters and titles to become household names, á la the Mario 64s of the world. That said, 2023 is full of re-hashed mid-aughts classics and several other titles that got pushed back from last year, but should that diminish the excitement? Not necessarily, as we've narrowed down 30 of the year's most anticipated games to pick up across all consoles.
To kick this guide off, we're going a game that ultimately got pushed back. The demo for this PlayStation exclusive is available to download as of writing, but why spoil the game for yourself? Forspoken revolves around a young New York native who finds herself transported to a cruel, mystical region called Athia. Through your venture, you play as the recently-transported Frey Holland, who learns to hone her magical powers to cease the ongoing tyranny in this land. We know it's ridiculous to expect that much from what is basically no more than a tourist, but the gameplay still looks remarkable.
Genre: Action RPG
Developer: Luminous Productions
Platform(s): PC, PS5
Dead Space Remake
January 27th
This is easily one of the most highly-anticipated remakes to hit consoles this year. The 2008 survival horror game will be available on PS5, Xbox Series X, and PC, serving as a major flashback for fans of the original game in 2008. Often touted as one of the greatest video games ever made by several publications, EA is granting OG players and newcomers an opportunity to experience an absolute classic to celebrate its 15th anniversary.
Genre: Horror
Developer: EA Motive
Platform(s): PC, PS5, Xbox Series X/S
Hogwarts Legacy
February 10th
As one of several postponed games last year, Hogwarts Legacy arguably remains the most anticipated title. Enroll in the School of Witchcraft and Wizardry and make your own story. Set roughly a century before Harry Potter made his way to campus, this expansive RPG is a thorough journey through the iconic, magical school, allowing you to fight vicious beasts, master your potion-making skills, and even visit Diagon Alley when you need a new wand.
Genre: Action RPG
Developer: Avalanche Software
Platform(s): PC, Nintendo Switch, PS4, PS5, XBOX Series X/S
Sons of the Forest
February 23rd
This upcoming horror simulator is pretty brutal, but what else can you expect from a "cannibal-infested hellscape." Ward off demons with pistols and axes while fending for yourself in the woods using sticks to make fires. Then, when everything calms down, fish for fresh salmon in the spring and store it in the summer. Moreover, think Animal Crossing crossing over with Cast Away and some of the worst nightmares you've ever had, and you have this.
Genre: Horror
Developer: Endnight Games
Platform(s): PC, PS5
This open-world survival game is based in a post-pandemic America filled with infected survivors — it makes you think. You'll have an entire world to peruse as you battle others for food, weapons, and getaway vehicles. And while there isn't much more information outside of that, the gaming community has major expectations for The Day Before.
Genre: Action
Developer: Fntastic
Platform(s): PC, PS5, XBOX Series X/S
Star Wars Jedi: Survivor
March 17th
Star Wars Jedi: Fallen Order, the predecessor to Survivor, offered players some of the best lightsaber battles we've ever seen in a game from a galaxy far, far away. This epic sequel brings the return of Cel Kestis and trusty BD-1 buddy as they embark on a solo venture against the Galactic Empire. While this may not be as immersive as Hogwarts Legacy, it's definitely more fast-paced and serves as a solid parallel for fans of the franchise.
Genre: Action/Adventure
Developer: Respawn Entertainment
Platform(s): PC, PS5, Xbox Series X/S
Resident Evil 4
March 24th
What more is there to say about Resident Evil 4 that critics haven't praised it for before? The original mid-'00s release follows special agent Leon S. Kennedy on his journey to find the president's lost daughter. While the government would've loved to hide the idea of real-life zombies, Kennedy must fight a parasite-plagued cult that kidnaps the First Daughter, and the rest is history. The beloved sequel will be remade for all major consoles barring the Switch, giving most gamers a chance to test it out or relive it years later.
Genre: Horror
Developer: Capcom
Platform(s): PC, PS4, PS4, XBOX Series X/S
For most people, visiting Los Angeles in the wintertime is ideal. Whether it's the sights to see or the escape from harsher weather, there are too many reasons to pay the City of Angels a visit — especially before it gets ridden with zombies and whatnot. From lowkey jazz clubs to major stadiums, the streets of SoCal are crowded with an endless number of enemies to fight en route to outlasting the apocalypse — and if you don't make it through, at least you're in paradise.
Genre: Action RPG
Developer: Dambuster Studios
Platform(s): PC, PS4, PS5, Xbox One, Xbox Series X/S
The Legend of Zelda: Tears of the Kingdom
May 12th
Unsurprisingly, the long-awaited follow-up to Breath of the Wild got pushed back a few months, but there's no doubt that it's probably going to a.) win several game of the year awards and b.) be one of the most rewarding titles on this guide. As Nintendo's biggest release of the past couple years, it's safe to say that Tears of the Kingdom will force players to look at Hyrule in a whole new light.
Genre: Adventure
Developer: Nintendo
Platform(s): Nintendo Switch
Suicide Squad: Kill the Justice League
May 26th
Finally, DC fans can fully immerse themselves in the world of Metropolis, but they won't necessarily be operating as the good guys this time. Play as Captain Boomerang, Deadshot, Harley Quinn, and King Shark in this remarkably detailed adventure game. With Justice League members under Brainiac's maniacal spell, it's up to the Suicide Squad to save the world in this Batman: Arkham spinoff.
Genre: Action
Developer: Rocksteady Studios
Platform(s): PC, PS5, Xbox Series X/S
Street Fighter 6
June 2nd
At long last, a brand new Street Fighter installment is ready to hit major next-gen consoles. Offering three classic modes — Fighting Ground, World Tour, and Battle Hub — players can play with 18 iconic characters, including Chun-Li, Ryu, and Dee Jay. All things considered, there's no reason to overlook this release if you're a fan of the world-famous fighting series.
Genre: Fighting
Developer: Capcom
Platform(s): PC, PS4, PS5, Xbox Series X/S
The latest installment in Blizzard's popular hack-and-slash series hopes to achieve a far more grounded game than it has in the past. As a result, Diablo IV hinges on ordinary people instead of the lofty, regal politics of kings in most fantasy games. Choose from a handful of character classes that made the previous games so noteworthy, including the shape-shifting druid from Diablo II or the quick-witted Rogue from the first.
Genre: Action RPG
Developer: Blizzard Team 3, Blizzard Albany
Platform(s): PC, PS4, PS5, Xbox One, Xbox Series X/S
Final Fantasy XVI
June 22nd
One of the world's most heralded series of action RPGs is set to return this year, and PlayStation 5 owners will be able to make the most of its exclusivity come June. Set in a world divided between six power-and-Crystal-hungry nations, players take on the role of Clive Rosfield and his constantly shifting collection of peers and friends. Best of all, pieces from classic installments, like Chocobo, will be a nostalgic Easter egg for long-time fans of the series.
Genre: Action RPG
Developer: Square Enix Creative, Business Unit III
Platform(s): PS5
Everyone's favorite robot-cop hybrid is making its grand return, but fans can control his every move this time. The brutal shooting game is a unique spin on the '80s cult classic, as players operate the trusty A9 to bring some sort of justice to Old Detroit by putting an end to the corrupt crime sweeping through its city streets.
Genre: Teyon
Developer: Shooter
Platform(s): PC, Nintendo Switch, PS5, Xbox Series X/S
Hollow Knight: Silksong
Q1/Q2
Few games have irritated and delighted games like the original Hollow Knight, and it's time for Hornet to make his long-awaited return. Gameplay-wise, developer Team Cherry claims it'll operate much faster and feature enhanced combat, which is bound to come in handy when taking on countless quests in a doomed kingdom filled with bugs and whatnot. Best of all, the forthcoming sequel will be available across all consoles, giving everyone a chance to get in on it.
Genre: Metroidvania
Developer: Team Cherry
Platform(s): macOS, Nintendo Switch, PC, PS4, PS5, Xbox One, Xbox Series X/S
Oxenfree 2: Large Signals
Q2
If the original Oxenfree was a coming-of-age story, then this sequel predicates itself on the future of its main characters revisiting the original location. After five years removed from the first game, Riley (the protagonist) returns to her stomping grounds to get a deeper look at the eerie radio signals haunting the town of Camena.
Genre: Graphic Adventure
Developer: Night School Studio
Platform(s): PC, Nintendo Switch, PS5 (as of now)
Xbox owners will want to have garlic on hand by the time Redfall rolls around. The vampire-ridden shooter was first shown off during E3 in 2021 and has since been in development, leaving those ready to fight fanged foes to their mortal doom eager for more news. Based in the invaded island town of Redfall, MA, it's up to a quartet of playable survivors to lead the way back to normalcy.
Genre: FPS
Developer: Arkane Austin
Platform(s): PC, Xbox Series X/S
Well over a decade removed from the original Alan Wake, which Time Magazine heralded as the game of the year in 2010, the crime-fighting, well-spoken protagonist makes his long-awaited return in this sequel. While information regarding the game is scarce, director Sam Lake has labeled Alan Wake II as a "survival horror game." Hence, we primarily expect it to be your typical, high-budget action game that'll still have you on the edge of your seat and then some.
Genre: Survival horror
Developer: Remedy Entertainment
Platform(s): PC, PS5, Xbox Series X/S
Assassin's Creed Mirage
TBA
We've reached a point where there are almost too many Assassin's Creed games to count. Alas, the series's most devout fans can't get enough of exploring different parts of the globe, and we can't blame them. The coming-of-age tale is set in 9th-century Baghdad and follows Basic Ibn Ishaq, one of many characters players come across in Valhalla. However, Black Box missions return to Mirage, promising signature weapons and more traditional gameplay.
Genre: Action-Adventure
Developer: Ubisoft Bordeaux
Platform(s): Amazon Luna, PC, PS4, PS5, Xbox One, Xbox Series X/S
At first glance, Palworld may seem like no more than a Pokémon rip-off… the only difference being there are no giant rocker blasters in Pokémon games. These cuddly-looking creatures are not what they seem and most certainly aren't your pals. The open-world survival game lets you befriend countless critters and make them build a community or, better yet, engage in battle.
Genre: Action-Adventure
Developer: Pocketpair
Platform(s): PC
Move over, Roller Coaster Tycoon. This innovative theme park-design game has one too many features and looks far more interactive than the standard option in this genre. In Park Beyond, you get to channel your inner Walt Disney as you become a brand new architect aiming to make unbelievably whimsical theme parks. By creating rides, sorting out entertainment, and accounting for the company's budget, this game is probably the closest you can get to having your own theme park.
Genre: Park Management
Developer: Limbic Entertainment
Platform(s): PC, PS5, Xbox Series X/S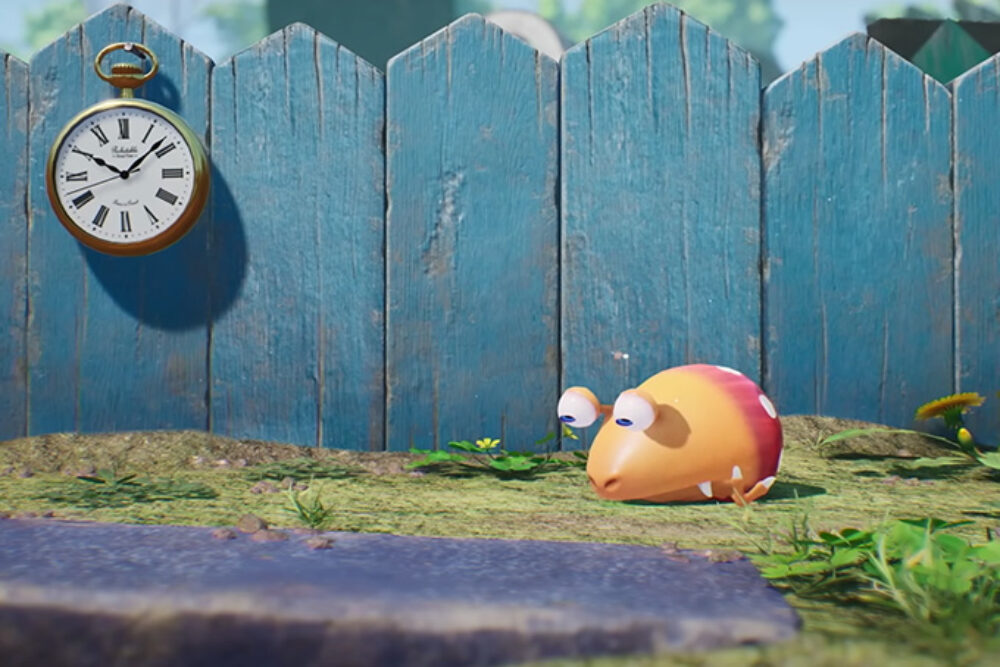 Sadly, there aren't many new Nintendo releases this year (not yet, at least), but Pikmin is a title that's finally making its way to the Switch. Luckily, game director Shigeru Miyamoto claims the series' fourth mainline installment is "close to completion," and we are looking forward to seeing how the popular, fun-loving strategy game turns out.
Genre: Real-time Strategy
Developer: Nintendo
Platform(s): Nintendo Switch
While it took years to garner a legitimate reveal, the Silent Hill 2 remake is expected to arrive this year. To the delight of horror purists, the remastered award winner is being developed by Bloober Team, the same people behind the eerie Blair Witch game. Like the Resident Evil remakes that have been coming out for years, Silent Hill 2 will retain its iconic story while improving the combat system for a smoother playing experience, much in part to the latest Unreal Engine.
Genre: Horror
Developer: Bloober Team
Platform(s): PC, PS5
While the Miles Morales-based spinoff was enough to hold Marvel fans over, most superhero-loving gamers eagerly await the sequel to Sony's original Spider-Man game and have been for years now. To no surprise, this forthcoming release will feature both Peter Parker and Miles Morales as they work side-by-side to defeat Venom and any other iconic villains that come their way.
Genre: Action-Adventure
Developer: Insomniac Games
Platform(s): PS5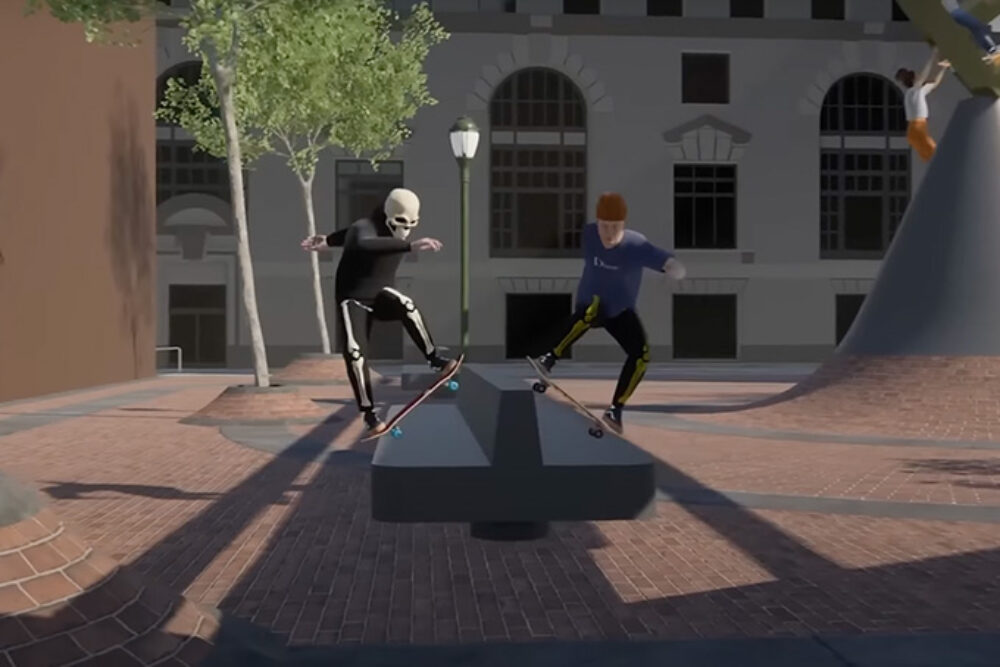 What's to say about Skate 4 that hasn't been said already? Well, aside from the EA's franchise revival being simply titled skate., there's not much new information to share. Luckily, though, the development team is doing everything in its power to perfect the eternally-discussed game. In the meantime, everyone from pro skaters to pro streamers have had a chance to test it out, and rightfully so, but it doesn't mean we can't be jealous.
Genre: Sports
Developer: EA
Platform(s): TBA
Whenever someone thinks of a game about pirates, the first title that comes to mind is typically Assassin's Creed: Black Flag. Finally, there's an original playable story dedicated to life at sea. This tactical action game lets you collect ships as you go along, accumulating a vast arsenal of equipment and weapons, like massive broadside cannons and old-timey mortars. Considering it was revealed in 2017, it's safe to assume Skull and Bones will be worth the wait.
Genre: Action
Developer: Ubisoft
Platform(s): Amazon Luna, PC, PS5, XBOX Series X/S
Plain old gamers and devout players alike are practically at a loss as to what this spooky game from Silent Hill creator Keiichiro Toyama is all about… and that's part of what makes it so exciting. The trailer for Slitterhead was revealed alongside Silent Hill 2's, and it's full of disgusting monsters, slimy parasites, and intense sword-swinging, which leaves us with nothing but room to speculate what the actual story here is.
Genre: Horror
Developer: Bokeh Game Studio
Platform(s): PC, PS5, Xbox Series X/S
S.T.A.L.K.E.R. 2: Heart of Chernobyl
TBA
This game has been in the works forever, but it remains one of the most discussed titles year-in-and-year-out. The dystopian first-person shooter is the follow-up to Call of Pripyat, which was released all the way back in 2009, giving fans of the series even more reason to look forward to it Heart of Chernobyl. This post-apocalyptic aims to promote a "new and better humanity."
Genre: FPS
Developer: GSC Game World
Platform(s): PC, XBOX Series X
Bethesda touts Starfield as the first new universe it's created in 25 years — but the extra year-long delay may have made that 26. The astral-themed action RPG was first shown off at E3 in 2018 and has mesmerized gamers since, as lead artists for the title have referred to it as "NASA punk." What does that mean exactly? Well, we're not so sure, but hopefully XBOX owners will be able to find out this year.
Genre: Action RPG
Developer: Bethesda
Platform(s): PC, XBOX Series X
This adventure game from TellTale revolves around a film noir-adjacent universe and a rugged lead detective. If you're familiar with the previous game, the follow-up takes place half a year after where it left off, paving the way for a frigid New York City winter that sees Bigby taking on the evils and villains haunting the community.
Genre: Graphic Adventure
Developer: Telltale Games
Platform(s): PC, PS4, PS5, Xbox One, Xbox Series X/S
The Most Anticipated Movies of 2023
While this year in video games is shaping up to be a slow burn, there are an onslaught of movies to look forward to, and we've narrowed down the most anticipated ones on our guide.