Last year was a huge and surprising year in video games. A lot of what should have been big-name blockbusters turned out to be stupendous flops, and smaller indie games made massive waves amongst the gaming community. Similarly, a lot of surprising titles came out that we were not expecting and some that we hoped to see got pushed back because of unexpected delays, like studios shuttering their offices or developmental nightmares that required complete overhauls.
Already, 2019 is looking to be another huge year in gaming, and we imagine we'll see a lot of the same stuff that happened last year. In fact, it looks like some studios have reeled in their expectations for this year's releases, whereas others are putting all their eggs into a single, risky basket. Whatever the case may be, there's a lot to look forward to — which is why we rounded up 30 of our most anticipated video games which are set to see a release sometime this year (and a few hopeful long-shots).
Resident Evil 2 Remake
Ready to start off the year with a bang, Capcom is rearing to rerelease one of their most successful games in one of their most successful franchises ever: Resident Evil 2. Thankfully, it's not just a simple graphics update, however, as the developer-publisher has announced more than a few changes to things like character design, gaming mechanics, and even a good deal of bonus content — like alternative weapons and character skins. So long as they stay true to the original whilst still delivering at least a few fresh surprises, this should be a fun revisit to one of the best horror games ever made.
Release Date: Jan 25th
Console: PC, PS4, Xbox One
Developer: Capcom
Kingdom Hearts 3
It's been over 13 years since Kingdom Hearts 2 was released back in 2005, much to the chagrin of franchise fans everywhere. But it's now set in stone that the newest installment will hit shelves in just a couple short weeks. There's a lot riding on this, as the anticipation and expectations have been mounting since the first teaser trailer came out back in 2013. But if history is any indication, Square Enix knows exactly what they're doing. Even if the game turns out to be a middling entry, the prospect of getting to explore locales like Andy's house from Toy Story and Mount Olympus from Disney's Hercules is more than enough to make this one worth a play-through.
Release Date: Jan 29th
Console: PC, PS4, Xbox One
Developer: Square Enix
Crackdown 3
One of the many games that was expected to come out in 2018 but sadly, did not, Crackdown 3 was only pushed back a couple of months. We're not entirely sure what caused the delay, but we imagine it was some combination of working out bugs and prepping follow-up DLC content so the game stays interesting even after players are done with the primary campaign. Whatever the case, it's hard to believe it won't be an enjoyable romp in an open-world Grand Theft Auto-style game in which you get to play a super-powered cop. We just hope the delays aren't a sign of some bigger, more structural development issue.
Release Date: Feb 15th
Console: PC, Xbox One
Developer: Sumo Digital
Far Cry: New Dawn
It's not unusual to see big-name franchises get yearly releases. What is odd, however, is to see one that looks as promising as this follow-up to last year's Far Cry 5. A narrative sequel to the 2018 release (which is a bit unusual in itself, at least for this franchise), this spin-off takes place seventeen years after the events of the previous game — giving the whole thing a bit of a Warriors-style apocalyptic vibe. The benefit of this time-jump is twofold: it allows returning players to enter a fresh storyline in a world they've already grown attached to and it gives new players the chance to play a sequel without feeling like they have to trudge through the original. As Ubisoft Montreal has already proven their mettle, we expect this one to be a satisfying return to form.
Release Date: Feb 15th
Console: PC, PS4, Xbox One
Developer: Ubisoft Montreal
Jump Force
Last year saw some pretty major high-octane entries into the fighting game space, including things like Dragon Ball FighterZ, Soul Calibur VI, and a couple excellent rereleases in the Street Fighter franchise. One we had hoped to see last year when we first heard the announcement ended up not getting a release until mid-February of this year. Of course, that hasn't lessened our excitement about Jump Force, a game in which players can choose from their favorite Shonen Jump anime characters and duke it out in three dimensions — including those from Naruto, Dragon Ball Z, One Piece, Bleach, My Hero Academia, and scores more. Aiming to be a bit like Super Smash Bros, the game looks quite promising for fans of anime everywhere.
Release Date: Feb 15th
Console: PC, PS4, Xbox One
Developer: Spike Chunsoft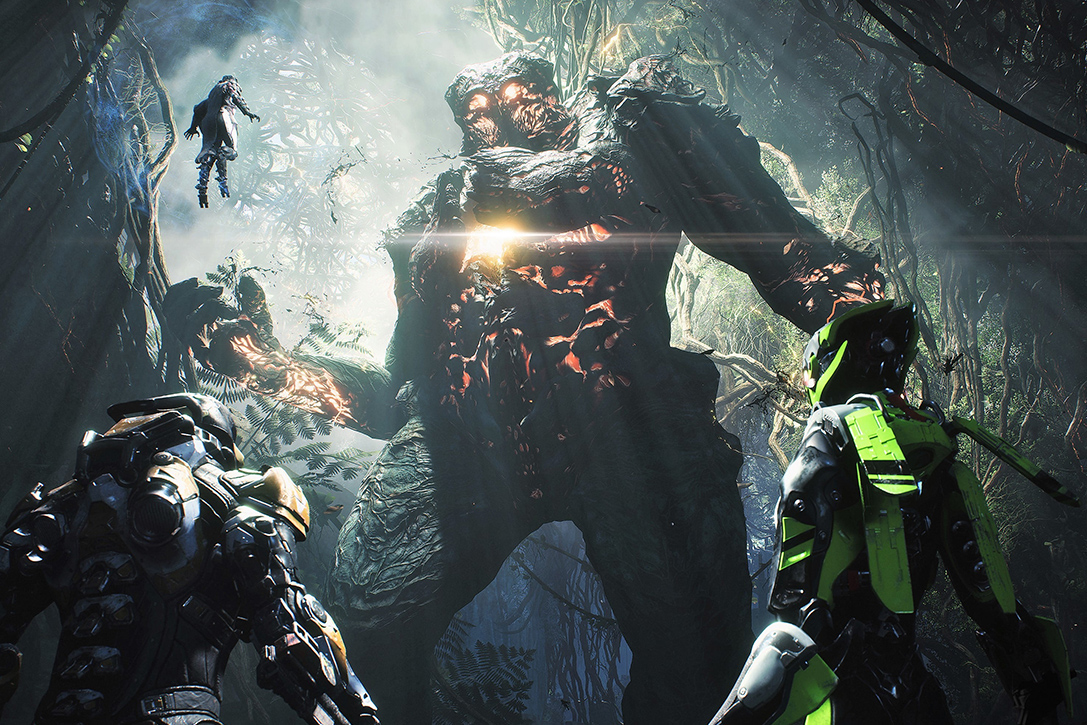 Anthem
Like Crackdown 3, Anthem was originally slated to be released last year, but EA pushed it back — likely because they're gunning for Bungie and Destiny 2, hoping to dethrone them as the new standard in sci-fi adventure games and they wanted the time to make everything just right. If any game can do it, however, it's Anthem. Promising a massive open world, impressive flight mechanics, satisfying play styles for both groups and single players — Anthem seems almost too good to be true (which is something we've seen all too often). With any luck, EA will be able to deliver exactly what they've promised and this open-world adventure will be one of, if not the most satisfying game of the year.
Release Date: Feb 22nd
Console: PC, PS4, Xbox One
Developer: BioWare
Dirt Rally 2.0
Great racing simulators are too few and far between. And no, we don't mean those that are packed with unnecessary stunt driving and explosions — just pure driving experiences. The original Dirt Rally was one of those games, not just because it was beautiful, but because it was continuously challenging and fun without relying on gimmicks. We've got hope that 2.0 will touch on the same things that made the first game great, but hopefully, we'll get a bit more track variety than the first go-around. Even if it ends up feeling a bit too much like an expansion and not a stand-alone release, the increased variety of stages will satiate die-hard series fans.
Release Date: Feb 26th
Console: PC, PS4, Xbox One
Developer: Codemasters
Toejam & Earl: Back in the Groove
It's probably hard to believe, but Back in the Groove is actually the fourth entry in the esoteric Toejam & Earl series. Thankfully, however, this nostalgia bomb is said to play more like the original entry than the other two, which means those looking for a return to form and those who didn't know the form was ever changed will be on the same page. We expect this 3rd-person adventure game will be quirky as hell, just like the original, but it should be approachable, funny, and fun whether you play it on your own or with a friend. Just don't expect anything all that complex and this oddball platformer should be plenty enjoyable.
Release Date: Mar 1st
Console: PC, PS4, Xbox One
Developer: HumaNature Studios
Devil May Cry 5
When it comes to hack 'n' slash games, few come close to the consistent success of the Devil May Cry series. And, if what we've seen so far is any indication, this new entry should set that very series apart even further. The stunningly good graphics are matched by ultra-violent and gruesome action, as long-time fans are sure to appreciate, but there looks to be enough new stuff here by way of characters and story to keep things interesting. If you're on the hunt for an action-packed, yet challenging adventure game, this demon-hunting death dance should suit your just fine.
Release Date: March 8th
Console: PC, PS4, Xbox One
Developer: Capcom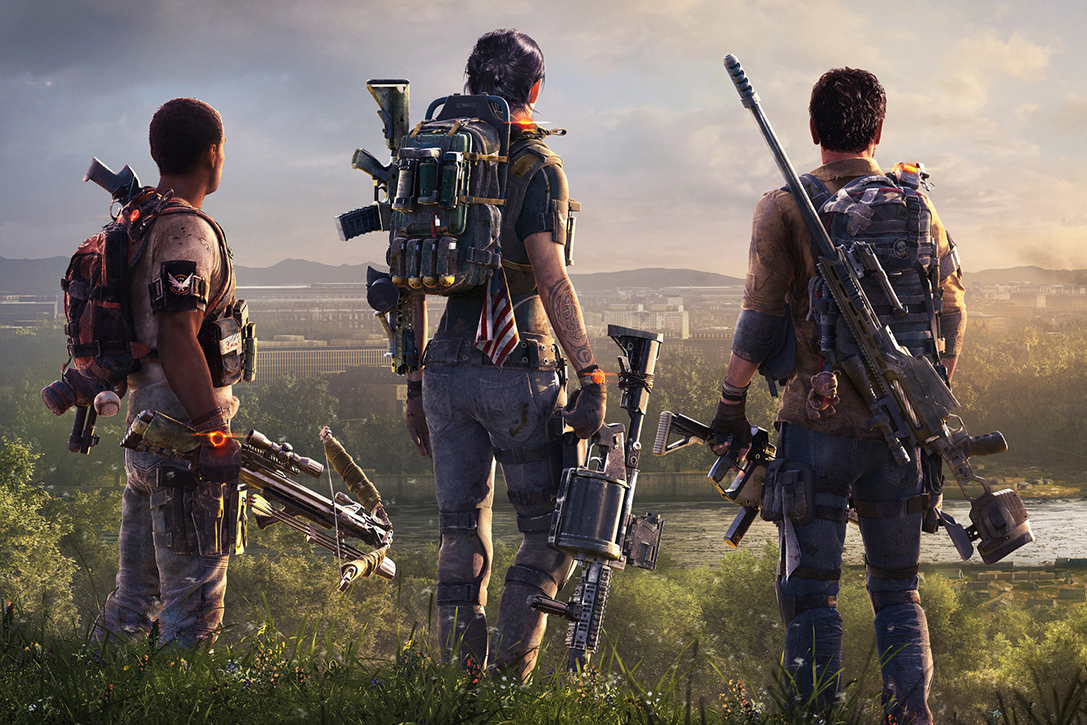 Tom Clancy's The Division 2
Few authors do socio-political thrillers quite as well as Tom Clancy, which is why his ideas have transitioned perfectly into the world of video games, like his very-popular Rainbow Six series. Now, his speculative fiction game, The Division — set in a world on the brink of collapse — is getting a sequel set seven months after the events of the first game. We're sure they'll catch new players up to speed in the campaign, but this does seem more like a game that requires players to have experienced the first entry in the series prior to picking it up. Still, The Division 2 looks both beautiful and thrilling for those who have or are willing to put in the time.
Release Date: March 15th
Console: PC, PS4, Xbox One
Developer: Massive Entertainment
Sekiro: Shadows Die Twice
Both Dark Souls and Bloodborne were impressive and challenging gothic-infused hack and slash games whose gruesomeness and level of difficulty puts the likes of Devil May Cry to shame. They're certainly not for everyone, but that's kind of the point. Sekiro, which is being developed by the same team that brought us both of the aforementioned ultra-violent games, looks to stay the course but with some vastly different gameplay mechanics and world-building. Set in the war-ravaged Sengoku-era Japan, albeit with quite a few supernatural elements, this acrobatic samurai-inspired beat-em-up looks to be a hell of an action game.
Release Date: March 22nd
Console: PC, PS4, Xbox One
Developer: FromSoftware
Mortal Kombat 11
The first game in the Mortal Kombat series came out a whopping 26 years ago and changed the face of gaming forever — and not just in regards to fighting games. Very few other titles can claim that kind of influence and even fewer have the staying power to last for three decades. Yet here we are, looking forward to the 21st game in the franchise and the 11th installment in the main series. The teaser trailer just dropped in December and few details have been revealed, but — from the looks of things — this should be the bloodiest and most action-packed entry yet.
Release Date: April 23rd
Console: PC, PS4, Xbox One, Switch
Developer: NetherRealm Studios
Days Gone
Like so many others, Days Gone was originally slated for a 2018 release but had to be pushed back for a multitude of reasons. While that was a big disappointment to PlayStation 4 owners looking to dip their toes into this open world survival-adventure game, it probably means the developers weren't satisfied with releasing a sub-par title to the masses — and that should be looked at as a good thing. With a main character that reminds us quite a bit of Daryl Dixon of the Walking Dead franchise, this should scratch that itch left by a big dip in zombie-themed games over the last few years.
Release Date: April 26th
Console: PS4
Developer: SIE Bend Studio
Rage 2
If 2019 is going to be remembered for anything video game-related, it looks like it's going to be for its open-world adventure games. And Rage 2 looks like a promising entry on that list with what appears to be a gargantuan world map marked by several diverse biomes across the rich post-apocalyptic landscape. Set 30 years after the original (meaning you probably won't need to have played the first one to enjoy this one), this massive FPS looks like someone took elements of Mad Max, Blade Runner, Doom, and put them all together in a blender and set the thing to puree. Needless to say, we are excited about it.
Release Date: May 14th
Console: PC, PS4, Xbox One
Developer: Avalanche Studios, id Software
Crash Team Racing: Nitro-Fueled
The original Crash Bandicoot got a gorgeous graphical update in 2017, courtesy of the N. Sane Trilogy rerelease. And last year, Spyro the Dragon got the same treatment. In 2019, we'll be getting a redux of one of the few kart racing games that even sort of stands up to Mario Kart in Crash Team Racing: Nitro-Fueled. Sure, comparing it to Mario Kart is probably blasphemy to more than a few people, but the original Crash Team Racing was legitimately a solid adventure for those who didn't have a Nintendo console. We imagine that Nitro-Fueled will give us everything the original did and then some. And we definitely hope to see at least a couple new tracks and characters on the roster.
Release Date: June 21st
Console: PS4, Xbox One, Switch
Developer: Beenox
Star Wars Jedi: Fallen Order
Based on recent news — e.g. the cancellation of EA's open-world Star Wars game — and some not-so-recent news — e.g. the permanent shelving of the promising-looking Star Wars 1313 — it's entirely possible that Jedi: Fallen Order never sees the light of day. Or at least it would be, if Respawn Entertainment hadn't announced a release during the holidays of 2019. Said to be set following the execution of the infamous Order 66 — the extermination of the Jedi by the very clones serving under them — not much information has been released regarding this title, but the promise in jumping into a galaxy in turmoil as a force-user is more than enough to make us wait with bated breath.
Release Date: Q4
Console: Unconfirmed
Developer: Respawn Entertainment
Battletoads
If not for the open-world adventure games, then 2019 may go down as the year of the reboot/long-awaited sequel. One such franchise looking at a revival looming on the horizon is the often-frustrating, yet oddly-satisfying Battletoads. Originally a beat-em-up platformer in the tradition of things like Streets of Rage and Teenage Mutant Ninja Turtles, the redux will likely fall into the same category, albeit with better game mechanics and updated animations and/or graphics. It's low-hanging fruit for retro game fanatics, but that suits the category just fine.
Release Date: 2019
Console: PC, Xbox One
Developer: Rare, Dlala Studios
Gears Of War 5
One of the most interesting and original franchises in the next-gen console era, Gears of War is an impressive 3rd-person science-fiction shooter that's had some very high points and at least one that's quite low. Luckily, Microsoft decided to give this Xbox exclusive another go. With so few Xbox exclusives worth your time, there's a lot riding on this return to Sera and the battle between the C.O.G. forces and the Locust — but there's also a lot of promise. We'll have to wait a bit to learn any more.
Release Date: 2019
Console: PC, Xbox One
Developer: The Coalition
Luigi's Mansion 3
It's been a bit of a shock to watch what a bit hit Nintendo's Switch console has become, especially considering how underwhelming the Wii U was. And there are a lot of titles on the console competing for attention — namely Mario Kart, Super Smash Bros. Ultimate, The Legend of Zelda: Breath of the Wild, Super Mario Odyssey, and a whole lot more to come — but one of the most intriguing ones is set for a release this year. Like an adorable version of Ghostbusters, Luigi's Mansion follows Mario's brother as he, well, busts ghosts. The original was one of the most impressive and original games on the GameCube, so it was a shame to see the sequel only on handhelds. Thankfully, it will be returning to full-size this year.
Release Date: 2019
Console: Switch
Developer: Nintendo
Marvel Ultimate Alliance 3: The Black Order
In a shocking development, the third installment of Marvel's team-based 3rd-person superhero game was announced as a Switch exclusive, much to the chagrin of Xbox and PS4 users everywhere. Once the groaning subsided, however, we got to take a closer look at this surprising reveal and the excitement began to sink in. With a roster that includes all the old favorites — like members of The Avengers, X-Men, The Defenders, S.H.I.E.L.D, X-Force, and more — and a wealth of new ones (to this particular series) — like members of GotG and the Inhumans — it's hard to be anything other than enthusiastic about this next entry.
Release Date: 2019
Console: Switch
Developer: Team Ninja
Praey for the Gods
Following a successful Kickstarter campaign, in which No Matter Studios raised over $500,000 on the project, Praey for the Gods began to take shape as an impressive spiritual successor to the likes of Shadow of the Colossus. Set on a desolate frozen island, this indie video game follows a young girl as she is tasked with defeating a series of gods — through her reasons have yet to be revealed. As far as indie titles go, this one is definitely one of the most promising-looking. Unfortunately, an official release hasn't been confirmed, but this game's release is already overdue, so we'd be truly shocked if it didn't land sometime soon.
Release Date: 2019
Console: PC, PS4, Xbox One
Developer: No Matter Studios
Psychonauts 2
Back when platformers were as commonplace as coffee in the morning, Psychonauts managed to turn the tables by presenting one that felt like a completely innovative and fresh experience — which was no easy feat. Now that there's a sequel in the works, we're skeptical to think it could walk that same line, but our hopes are definitely high, as are our expectations. Announced way back in 2015, this entry is actually a sequel not to the original, but to the 2017 Psychonauts in the Rhombus of Ruin VR game (though you don't need to have played it to enjoy this one) — it will play more like the first. Making a follow-up to a cult classic is always risky, but we have reason to believe this one will work — even if it's not a blockbuster.
Release Date: 2019
Console: PC, PS4, Xbox One
Developer: Double Fine Productions
Sea of Solitude
Like Praey for the Gods, indie title Sea of Solitude looks a lot like it draws a good deal of inspiration from the works of Fumito Ueda (Eco, The Last Guardian), but has managed to spin that into something wholly original. The enigmatic game follows a young girl traversing a submerged city as she tries to discover her own identity and how she became a monster. Said to play on the very human themes of loneliness, isolation, and self-doubt, we imagine this game will tug at the heartstrings whilst delivering an interesting and challenging puzzle platformer experience.
Release Date: 2019
Console: PC, PS4, Xbox One
Developer: Jo-Mei Games
Beyond Good & Evil 2
It's actually kind of shocking to see how many sequels we'll be getting this year for games that are, in some cases, literal decades old. Beyond Good & Evil 2 definitely fits onto that list, as the first entry in the series came out way back in 2003 when it was released for PC, PlayStation 2, the original Xbox, and Nintendo's GameCube. The thing is, this one isn't exactly a surprise, as it's been teased for several years at this point — a teaser was unveiled back in 2008. What is shocking, however, is exactly how sprawling and immersive this next entry looks. Interestingly enough, it's actually a prequel to the original, taking place "at least one generation" prior, and is said to be much more RPG-focused this time around. Still, with what we've seen, this video game is set to be a huge release for Ubisoft.
Release Date: Unconfirmed
Console: Unconfirmed
Developer: Ubisoft Montpellier
Cyberpunk 2077
Since it was first announced, there's been quite a bit of hype (and a few jeers) surrounding Cyberpunk 2077 — which makes sense, based on what a tremendous amount the developers at CD Projekt RED are promising. Technically, this game is actually a sequel to a tabletop game called Cyberpunk 2020, set (you guessed it) 57 years after the first entry takes place. Thankfully, despite the obvious vast differences between this project and the developer's previous work (The Witcher: Wild Hunt, which won several "best of" awards back when it was released), the open-world adventure suits the studio just fine. Fans of Ghost in the Shell and/or Blade Runner will definitely want to keep an eye on this one.
Release Date: Unconfirmed
Console: PC, PS4, Xbox One
Developer: CD Projekt
Final Fantasy 7 Remake
Fans of Japanese RPG games have been patiently awaiting the FFVII remake for the better part of a decade at this point, but the brakes were put on and the release was pushed back — yet again — to an undisclosed date in 2019. On the positive side of the spectrum, however, a few juicy rumors have surfaced, like how focus at Square Enix's HQ has shifted back to FFVII now that Kingdom Hearts 3 is finished or that there's some big event in April that concerns the release. For those itching to get back into the shoes of Cloud Strife, we wouldn't get our hopes up too high, but it's definitely possible that this game could finally come out this year.
Release Date: Unconfirmed
Console: PS4
Developer: Square Enix
Ghost of Tsushima
A PlayStation 4 exclusive, Ghost of Tsushima looks to be a bit like Red Dead Redemption (and, of course, its sequel), except taking place in Japan during the first Mongol invasion way back in the 1200s rather than America's Old West. Barring a bit more focus on stealth, the similarities present plenty of reason for Japanophiles and gamers alike to look forward to it. Of course, if that's not enough to get you to pull out your wallet in anticipation of pre-ordering, you could always watch the demos — which are, frankly speaking, absolutely gorgeous.
Release Date: Unconfirmed
Console: PS4
Developer: Sucker Punch Productions
Halo Infinite
A lot of us were not sure the Halo property was going to survive after Bungie jumped ship in favor of independence from Microsoft and their blockbuster Destiny franchise. However, 343 Industries' takeover has been solidified across a total of eight new games (and one rerelease) since then — which is soon to be nine with Halo: Infinite. There are a few big draws in this game, including the return of Master Chief — the original hero of the franchise — as well as the possibility of RPG-style character upgrades and a return of some fan-favorite features, like local split-screen and character armor customization. Halo may be the best Microsoft-exclusive franchise across the entire history of the Xbox, but it remains to be seen if this one will be a success or a dud.
Release Date: Unconfirmed
Console: PC, Xbox One
Developer: 343 Industries
Pokemon Switch
It's pretty incredible to think about Pokemon's humble beginnings when compared to the worldwide cultural phenomenon it's become today. Hell, even Ryan Reynolds is in on it, voicing Pikachu in the upcoming Detective Pikachu movie. We imagine none of this would be possible without the work of the developers at Game Freak, the firm that created the original Game Boy games. Now, they're working with The Pokemon Company again on a full-fledged release for Switch, which is reason enough to get excited. The franchise has had a few duds in recent years, but this one is shaping up to be something special.
Release Date: Unconfirmed
Console: Switch
Developer: Game Freak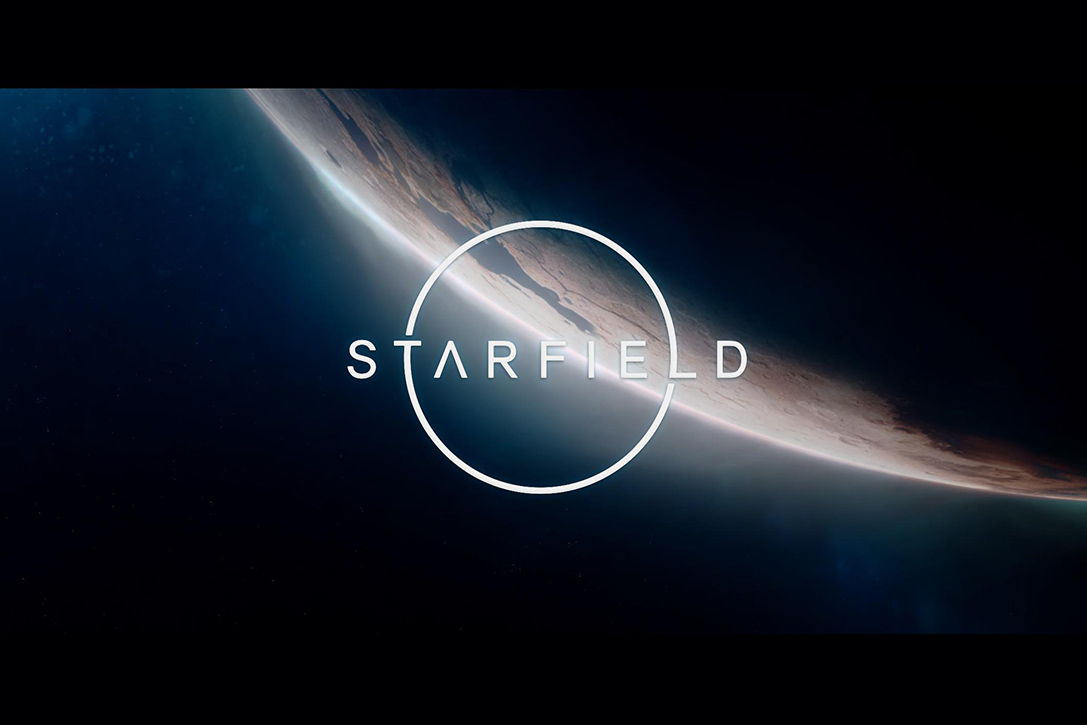 Starfield
Bethesda has become a complete powerhouse when it comes to video game releases over the last few years — boasting blockbuster hits in franchises including Elder Scrolls, Fallout, Doom, and Dishonored. Now, they're expanding their IP to the stars with a curious open-world sci-fi adventure game called Starfield. Little has been announced outside of the title and genre of this video game — and it's entirely possible that it isn't released until next year — but that's not going to stop us from hoping it makes it onto this year's slate.
Release Date: Unconfirmed
Console: Unconfirmed
Developer: Bethesda
20 Best Video Game Consoles Of All Time
A lot of this year's big releases date back to the early days of gaming when home systems were still a relative novelty. Take a look back at the history of gaming in our guide to the 20 best video game consoles of all time.