Cinema is at its crowd-pleasing best during the summertime thanks to the all-star lineup of blockbuster movies ready to transport you to other worlds where heroes stand victorious and morality is simple. When the lights go down, you can turn your brain off and escape into the epic story for a couple of hours and forget about the chaos outside the box. If you're lucky, you'll walk out of the theater inspired as you begin to experience the world with a fresh perspective.
Summer blockbusters are movies packed with plenty of action and comedy, and usually, tell sweeping tales that capture your attention in a snap. When the sun's beaming bright for longer days, there's a big flick or two to watch almost every weekend. To assist you in navigating the beefy cinema lineup, we've compiled the most anticipated summer blockbuster movies of 2019. Although the lavish worlds on the silver-screen are fictional, the connections you'll make with the characters are genuine. Escape the heat at your local theater and prepare to cheer for cinematic moments that will live immortal in your memory.
21 Bridges
With Game of Thrones director Briak Kirk playing quarterback for the movie, 21 Bridges has the potential to be a heart-pounding action film. Chadwick Boseman stars in the lead role as an NYPD detective given a chance at redemption when he's on a manhunt for a cop killer in Manhattan. He takes drastic measures when he puts the whole island on lockdown. The Black Panther star has the range and acting chops to knock this action flick out of the park.
Release Date: July 12, 2019
Director(s): Brian Kirk
Genre(s): action, thriller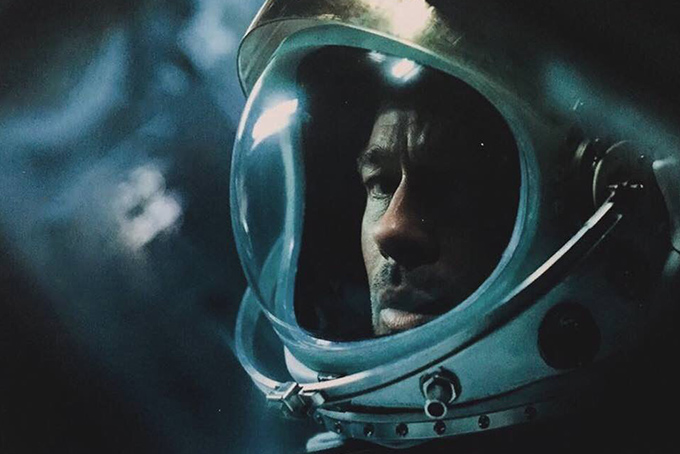 Ad Astra
Although he's not a household name yet, director James Gray is a talented artist, and Brad Pitt is one of the biggest A-listers you can cast. Joining Pitt is veteran actor Tommy Lee Jones, who's always a win, and the always terrific Donald Sutherland. Pitt will play an astronaut named Roy McBride who travels to the far reaches of the solar system to try to find his missing father. Ad Astra, which means "to the stars" in Latin, will launch us into the mysterious galaxy this summer.
Release Date: May 24, 2019
Director(s): James Gray
Genre(s): sci-fi
Aladdin
Disney continues to pump out live-action versions of classic animated movies, and they've been hit-or-miss so far. Aladdin seemed a bit concerning at first, but the latest trailer pulled on nostalgia perfectly. And Will Smith actually didn't look odd as the Genie, even though we know he'll never be able to contend with Robin Williams' iconic performance. You may not have wished for a live-action Aladdin movie, but it may just surprise you.
Release Date: May 23, 2019
Director(s): Guy Ritchie
Genre(s): fantasy, family
Annabelle Comes Home
The first films in The Conjuring series by James Wan are effective because they have exceptional character development to allow you to invest in the people on screen, creating spine-tingling moments with relative roots. Now, the Annabelle character has a few sequels already, but this one features the two stars of the first movie that started it all: Vera Farmiga and Patrick Wilson. Trapped behind a blessed glass case in the Warren's locked artifacts room, Annabelle finds a way to raise hell and awaken the evil trapped around her.
Release Date: June 28, 2019
Director(s): Gary Dauberman
Genre(s): horror
Artemis Fowl
With a story revolving around a 12-year-old genius who comes from a long line of criminal masterminds, Artemis Fowl looks to have the Disney magic to capture the imagination of audiences this summer. Based on the trailer, the blockbuster movie is an effects-driven sci-fi fantasy set in the future where technology and magic collide. Adapting the first two books in the popular fantasy series, Artemis Fowl will be gunning for new fans soon. Author Eoin Colfer describes the series as "Die Hard with fairies," which certainly has our attention.
Release Date: August 29, 2019
Director(s): Kenneth Branagh
Genre(s): sci-fi, fantasy
Avengers: Endgame
This movie came out during spring, but it will most likely stay in theaters throughout the summer simply because it's the blockbuster to beat. Avengers: Endgame is the satisfying finale to the 22-movie Infinity Saga that will pull at your heartstrings and make you erupt in a round of applause as the credits roll. Robert Downey Jr. gives a hilarious and touching performance as Tony Stark and Chris Evans proves once again that he's the ideal Captain America actor. Elevating the superhero film to breathtaking heights and turning back the clock to make us feel like kids who believe in heroes again, this was well worth the wait.
Release Date: April 26, 2019
Director(s): Anthony Russo and Joe Russo
Genre(s): action, adventure, fantasy
Brightburn
What if Superman was evil? Brightburn tells the story of an alien child crash-landing on Earth and rising to become a sinister being. Many people are getting tired of the Marvel movie pattern so this will be a refreshing, dark change of pace for those yearning for something different in the comic book movie genre. Starring Jackson A. Dunn in the lead role as Brandon Breyer and Elizabeth Banks playing the child's adoptive mother, this film will play with the nature vs. nurture debate. What makes this film even more interesting is that it's rated R, so expect to see some bloody sequences of a Man of Steel-like alien terrorizing the world.
Release Date: May 24, 2019
Director(s): David Yarovesky
Genre(s): drama, horror, sci-fi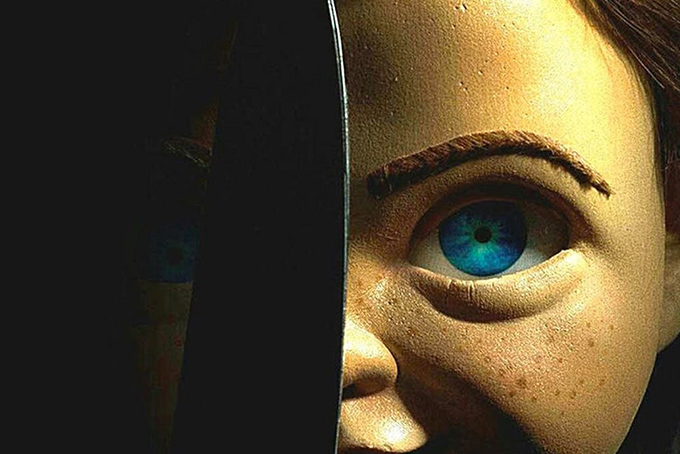 Child's Play
Pulling from the archive of '80s horror movies, Chucky is back for a new generation. Dolls coming to life with murderous intentions are coming back in a big way, so breathing life into the Chucky franchise was bound to happen. Grabbing Mark Hamill to voice the demon-like doll was a smart choice, as he does an excellent job as the animated Joker. Throw Aubrey Plaza into the mix and you've got yourself a nostalgic B-movie cocktail with a kick.
Release Date: June 21, 2019
Director(s): Lars Klevberg
Genre(s): horror
Fast & Furious: Hobbs and Shaw
In the last couple of Fast & Furious flicks, it was evident that the characters of Luke Hobbs and Deckard Shaw were the most entertaining of the bunch. So it's not surprising at all that they're getting a spin-off buddy-cop action movie. Director David Leitch, who produced John Wick, is a worthy quarterback for the film, and Dwayne The Rock Johnson and Jason Statham look like they'll bring the heat. You also have the talented but underrated Idris Elba playing the big baddie, so you know you're in for a treat.
Release Date: August 2, 2019
Director(s): David Leitch
Genre(s): action
Godzilla: King of the Monsters
Who doesn't want to watch Godzilla clash head-to-head with several monster titans? Even if this film only released a fight poster with Godzilla and his opponents, this movie would still be quite appealing. It also features a cast stacked with sharp actors including Millie Bobby Brown, Vera Farmiga, Sally Hawkins, Bradley Whitford, and O'Shea Jackson Jr. This heavyweight sci-fi royal rumble is what summer blockbusters are all about so make sure you have the best seats in the house when the monsters collide.
Release Date: May 21, 2019
Director(s): Michael Dougherty
Genre(s): action, adventure, fantasy
John Wick: Chapter 3 – Parabellum
Keanu Reeves resurrected his action movie career when the first John Wick entry hit screens and gave us a healthy serving of hyper-realistic hand-to-hand combat and gunplay. With the third movie slated to be released this summer, we already know what we're getting into and we're still immensely excited to watch The Boogeyman paint his masterpiece with blood and bullets. The cast expands this time around with Halle Berry, Anjelica Huston, and Jerome Flynn, who plays Bronn in Game of Thrones. Prepare for death personified in the form of John Wick this summer.
Release Date: May 16, 2019
Director(s): Chad Stahelski
Genre(s): action, thriller
Men in Black: International
Reuniting Chris Hemsworth and Tessa Thompson is an excellent idea for a Men In Black franchise reboot. Although we love the original trilogy, starring Will Smith and Tommy Lee Jones, the trailer promises a fun ride with our new heroes battling the scum of the universe with gadgets and quips aplenty. And with director F. Gary Gray in the driver's seat, this movie should have plenty of swagger to go around. Not to mention, Hemsworth and Thompson look dapper and dangerous in those black suits.
Release Date: June 14, 2019
Director(s): F. Gary Gray
Genre(s): sci-fi, comedy, action
Once Upon A Time in Hollywood
Set in 1969 Los Angeles during Hollywood's Golden Age, a has-been actor and his stunt double try to resuscitate their careers. Tarantino looks like he had an absolute blast writing this script, and it includes real-life stars such as Bruce Lee and Steve McQueen. The movie's cast isn't too shabby either, as it includes Leonardo DiCaprio, Brad Pitt, Margot Robbie, Dakota Fanning, and Al Pacino. Tarantino will bless us with his wordplay once again in this comedy-drama.
Release Date: July 26, 2019
Director(s): Quentin Tarantino
Genre(s): comedy, drama
Pokemon Detective Pikachu
On paper, the movie seems like it would only work for an audience filled with kids, but with none other than Ryan Reynolds voicing Pikachu, the anime-inspired flick has the potential to be a crowd pleaser. Bringing to life all the Pokemon you battled within your childhood via Gameboy, the film will definitely rack up some nostalgic points. And if you haven't seen the trailer yet, Reynolds brings a layer of comedic timing that works wonders. This summer blockbuster has all the ingredients to be a bonafide hit.
Release Date: May 10, 2019
Director(s): Rob Letterman
Genre(s): comedy, animation
Rocketman
Although Bohemian Rhapsody was entertaining, it followed the same tired pattern as every other biopic out there. Rocketman claims to be a musical fantasy and not a biopic, which is a much-needed breath of fresh air in the genre. Taron Egerton will be playing the charismatic Elton John, doing his own singing, and the likes of Bryce Dallas Howard and Richard Madden will be taking part in the adventure as well. This summer blockbuster will take you through the fantastical breakthrough years of a legendary musical artist who continues to inspire.
Release Date: May 31, 2019
Director(s): Dexter Fletcher
Genre(s): biopic, drama, fantasy
Scary Stories to Tell in the Dark
Based on the iconic book series, Scary Stories to Tell in the Dark is here to bring your childhood nightmares to life. The creepy short stories were written by Alvin Schwartz, but what really fleshed them out on the page was the eerie, haunting artwork by Stephen Gammell. Watch the trailer and you'll see Gammell's ghouls come to life, inviting you to step into a dark world. Grab a ticket for Scary Stories to Tell in the Dark and face your fears this August.
Release Date: August 9, 2019
Director(s): André Øvredal
Genre(s): horror
Shaft
It's been nearly two decades since Samuel L. Jackson played Shaft, but he's finally back and this time the whole family is with him. Three generations of Shaft will be onscreen, as Jessie T. Usher will be playing John Shaft Jr. The movie will definitely be style over substance, but it will have more swagger than most releases this summer. Jackson was born to play this role and we're glad to have him back, blasting bad guys with one-liners and bullets, and smooth-talking the ladies.
Release Date: June 14, 2019
Director(s): Tim Story
Genre(s): action, crime
Spider-Man: Far From Home
After you've recovered from Avengers: Endgame, you can view Peter Parker in the last film of phase 3 in the Marvel Cinematic Universe. Tom Holland is back as the web-slinging superhero and he'll be joined by the Oscar-nominated Jake Gyllenhaal who's playing Mysterio. Not only will you get to see the aftermath of Endgame through Spidey's eyes, but you'll see the evolution of a superhero inspired by the epic, life-changing events in Endgame. The Marvel superhero saga continues to reign supreme.
Release Date: July 2, 2019
Director(s): Jon Watts
Genre(s): action, adventure, comedy
Stuber
With a synopsis that sounds like a comedy version of Collateral, Michael Dowse's Stuber will definitely be one of the guilty pleasure blockbusters of the summer. Dave Bautista, who plays Drax in the Guardians of the Galaxy movies, gets to flex his comedic chops even more in this action-comedy. The film also stars Marvel alumni Karen Gillan, in addition to Kumail Nanjiani. Buddy cop movies tend to be forgettable, but they certainly deliver lighthearted laughs so check this movie out if you want to switch off for a couple of hours.
Release Date: July 12, 2019
Director(s): Michael Dowse
Genre(s): action, comedy
The Lion King
If you grew up in the '90s, you've probably watched the original, animated The Lion King movie until your VHS tape spat out hot ribbons. With this live-action remake directed by Jon Favreau, you get to revisit a classic from a different lens. Starring Donald Glover as Simba, Beyonce Knowles as Nala, and James Earl Jones reprising his role as Mufasa, prepare to relive a joyous adventure from your childhood. With all the violence and heartbreak in the world, we need a little bit of Hakuna Matata for balance.
Release Date: July 19, 2019
Director(s): Jon Favreau
Genre(s): adventure, drama
The New Mutants
Bringing a fresh premise to the table, The New Mutants is a horror-sci-fi starring Maisie Williams of Game of Thrones fame and the gifted Anya Taylor-Joy. It tells the tale of five young mutants who are just discovering their special abilities while imprisoned in a secret facility. The film is darker take on the superhero world, giving you a novel, more realistic perspective on what would happen if people actually developed superpowers.
Release Date: August 2, 2019
Director(s): Josh Boone
Genre(s): action, horror, sci-fi
Tolkien
Whether you ate up the trilogy of books or are obsessed with the movies, The Lord of the Rings is a classic series. In Tolkien, Nicholas Hoult plays the prolific author of the popular fantasy books, showing us the formative years of the orphaned artist. The film has the potential to give us true insight into how J.R.R. Tolkien was inspired to write the most famous fantasy book series of all time.
Release Date: May 9, 2019
Director(s): Dome Karukoski
Genre(s): biopic, drama
Toy Story 4
If you shed a tear during the last scene of Toy Story 3, you'll be ecstatic to know the gang is back for one more adventure. Toy Story 4 brings Woody, Buzz Lightyear, and the rest of the crew back for a road trip escapade. Joining the cast this time around is Keanu Reeves, Christina Hendricks, and Patricia Arquette. Although the fourth installment of any movie series isn't typically the best, we trust the creative team at Disney and Pixar to deliver the goods at least one more time.
Release Date: June 21, 2019
Director(s): Josh Cooley
Genre(s): animation, adventure, comedy
X-Men: Dark Phoenix
The Dark Phoenix storyline is one of the most popular in the X-Men comics, but it was handled poorly by Bret Ratner in X-Men: The Last Stand. Hopefully, X-Men: Dark Phoenix will erase the mediocre initial attempt at this famous storyline and lift from the flames. The beautiful Sophie Turner will be playing Jean Grey/ Phoenix and she'll be surrounded by phenomena actors, including Michael Fassbender, James McAvoy, Jessica Chastain, and Jennifer Lawrence.
Release Date: June 7, 2019
Director(s): Simon Kinberg
Genre(s): action, adventure
Yesterday
Innovative stories don't always pop up during the summertime, but this film by Academy-Award-Winner Danny Boyle is a rare treat. Yesterday is about a struggling singer/songwriter who wakes up to discover The Beatles have been erased from history. However, he still remembers them along with all of their songs. Starring Himesh Patel, Ana de Armas, Kate McKinnon, and Lily James, this Twilight Zone-like comedy has the ingredients to be a winner.
Release Date: June 28, 2019
Director(s): Danny Boyle
Genre(s): comedy, drama
Best Summer Blockbuster Movies Of All Time
You've got the magical lineup of summer blockbusters to watch for 2019, but what are you going to do during the weekdays? Check out our picks for the best summer blockbuster movies of all time to keep the epic flicks going.