On just about all fronts, 2021 was something of a dumpster fire. As a result of the continuing (and seemingly never-ending) COVID-19 pandemic, many of our precious and long-awaited movies were pushed to the 2022 calendar. Covid and 2021 might have taken away our favorite mode of escapism, but a newer, brighter year is upon us: 2022. They say good things come to those who wait, and after a year of waiting for theatrical releases, we're finally getting them in spades.
To say that 2022 is filled to the brim with fantastic movies would be a criminal understatement. 2021 may have been a cinematic drought for the most part, but 2022 is packed with blockbusters, originals, sequels, cross-overs, and heavy-hitting features that span every genre under the sun. This guide contains 30 of the movies we're foaming at the mouth to see this year. They're big, they're awesome, and more importantly, they're actually getting released in theaters (for the most part) in 2022.
Starting off our list is the fifth installment of Scream, which is aptly titled, Scream. The iconic '90s series makes its long-awaited return with a plot that takes place twenty-five years after the original series of murders in Woodsboro. Sidney Prescott (Neve Campbell) returns to her town in order to uncover the identity of a new Ghostface murderer. It retains many of the original cast members, such as Courtney Cox and David Arquette, and looks to be a fantastic sequel to the iconic original, which inspired an entire sub-genre of post-modern slashers.
Director(s): Matt Bettinelli-Olpin, Tyler Gillett
Genre(s): Horror, Mystery, Thriller
Rating: R
Jared Leto makes his Marvel debut (albeit under the Sony banner) as biochemist Michael Morbius. In this anticipated blockbuster, Morbius tries to cure himself of a rare blood disease, but instead of curing himself, he inadvertently infects himself with a form of vampirism, becoming a bloodthirsty anti-hero and vampire. Leto is no stranger to superhero franchises, however, Morbius offers him a prime way to redeem himself in the eyes of the public after the less-than-stellar reception his Joker performance garnered in Suicide Squad.
Director(s): Daniel Espinosa
Genre(s): Action, Adventure, Drama
Rating: PG-13
If you're going to make an apocalyptic thriller about the Earth blowing up into a million pieces, then Roland Emmerich is the director for you. Emmerich helms another big-budget blockbuster about the end of the world, which occurs this time when a mysterious force knocks the moon out of orbit, sending it careening to Earth. The film features a stacked cast with Halle Berry, Patrick Wilson, and John Bradley, with all three working together to save the planet from total annihilation. At first glance, it has all the makings to be a welcomed addition among Emmerich's bonkers hits like Independence Day, Godzilla (1998), and The Day After Tomorrow.
Director(s): Roland Emmerich
Genre(s): Action, Adventure, Fantasy
Rating: Not Confirmed
Jackass Forever
February 4th
The band of misfits, weirdos, and, well, jackasses make their much-anticipated return to the silver screen. While the band will be missing Bam Margera and the late Ryan Dunn, we can take solace that Johnny Knoxville, Steve-O, and the rest of the crew are back for one last ride. This entry comes twelve years after the third Jackass, and if the trailer is any indicator of what Jackass Forever has in store for us, we'll be holding our sides laughing and covering our mouths completely horrified the entire time. Their bodies may be aging, but they seem to have enough gas in the tank, celebrity cameos, and horrific challenges to make another iconic entry.
Director(s): Jeff Tremaine
Genre(s): Action, Documentary, Comedy
Rating: R
Death on the Nile
February 11th
Agatha Christie's famed hero, Hercule Poirot, returns to investigate the murder of an heiress in the sequel to the successful Murder on the Orient Express. Everyone loves a good whodunnit, and with a cast featuring Kenneth Branagh, Annette Bening, Russell Brand, Tom Bateman, Gal Gadot, Rose Leslie, Emma Mackey, Jennifer Saunders, and Letitia Wright, Death on the Nile is bound to be great. With a depth of talent this good and source material as fantastic as Christie's, it'll be interesting to see if Death on the Nile can eclipse the $352.8 million its predecessor made in 2017.
Director(s): Kenneth Branagh
Genre(s): Crime, Drama, Mystery
Rating: Not Confirmed
The Uncharted series is one of the most successful video game franchises in history. Known for its stunning visuals, breathtaking action sequences, and characters that are oh, so cool, the franchise has captured the hearts and minds of gamers throughout the world since its debut in 2007. This film serves as the prequel to the videogame franchise, starring Tom Holland as treasure hunter extraordinaire Nathan Drake and Mark Wahlberg as his partner in crime, Victor Sullivan. It's no secret that videogame adaptations are a huge gamble for movies, but with the creative fortitude behind this film, as well as the excruciating development period that led to its production, we have high hopes this movie will be a treasure.
Director(s): Ruben Fleischer
Genre(s): Action, Adventure
Rating: Not Confirmed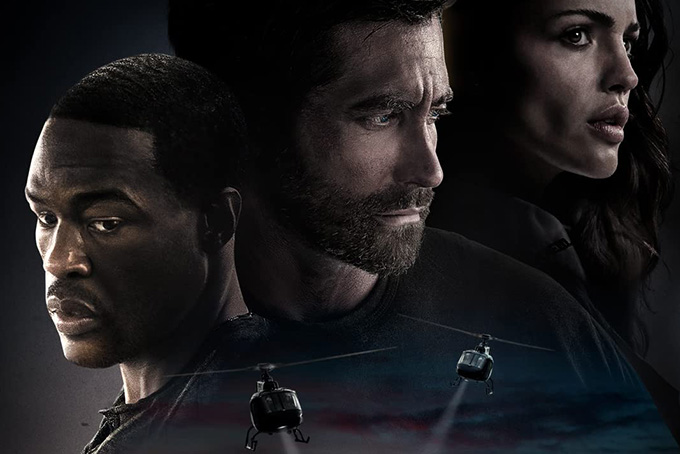 What's not to love about Ambulance? It stars Jake Gyllenhaal, Yahya Abdul-Mateen II, and Eiza González with Michael Bay directing. As with anything that Bay makes, Ambulance promises to be a high-octane, over-the-top action-thriller where two robbers (Gyllenhaal and Abdul-Mateen II) find themselves stuck on a traveling ambulance with a paramedic (González) and the NYPD officer they shot after a robbery gone wrong. Ambulance has everything needed for a Michael Bay blockbuster: attractive people in action sequences, stunning cinematography with guns and explosions, and dramatic music. If that doesn't get you excited, then what will?
Director(s): Michael Bay
Genre(s): Action, Crime, Drama
Rating: R
One of the coolest superheroes of all-time getting is finally battling the Riddler in a noncomedic role on the big screen. Given that Ben Affleck's Batman hasn't had his own solo Batman movie, The Batman marks the Caped Crusader's first true, live-action movie since The Dark Knight Rises debuted a decade ago in 2012. The movie follows Batman (Robert Pattinson) in his second year of fighting crime as he tracks down a serial killer known as the Riddler (Paul Dano). While the Dark Knight trilogy was undoubtedly gritty, The Batman looks to take an even darker, more violent approach to the famed hero. Even better, the film includes notable comic characters such as Catwoman (Zoë Kravitz), Alfred (Andy Serkis), and even the Penguin, Oswald Cobblepot (un recognizable Colin Farrell).
Director(s): Matt Reeves
Genre(s): Action, Crime, Drama
Rating: Not Confirmed
There's something about Pixar movies that connects to the innate child in all of us. While the studio has increased its output over the past decade, Turning Red has all the emotive elements that made us fall in love with Pixar in the first place. The movie follows a 13-year-old girl named Mei Lee, who turns into a giant red panda whenever she gets too excited. It's a tale as old as time, but the coming of age story shows us a different take on the archetype, where her friends immediately love and support Mei and her curse, rather than shunning her. More than anything, Turning Red just looks to be a fun positive story, which is something we could all desperately use nowadays.
Director(s): Domee Shi
Genre(s): Animation, Adventure, Comedy
Rating: PG
Downton Abbey: A New Era
March 18th
For those unfamiliar with the blazing success of the first Downton Abbey movie, which wrapped the original PBS series, it made close to $200 million and dazzled audiences and critics alike. Downton Abbey: A New Era is a follow-up to the 2019 feature in which the Crawley family and Downton staff received the King and Queen of England. It has all the looks and gorgeous talent that the original had, which means it's bound to make an impact on viewers.
Director(s): Simon Curtis
Genre(s): Drama, Romance
Rating: Not Confirmed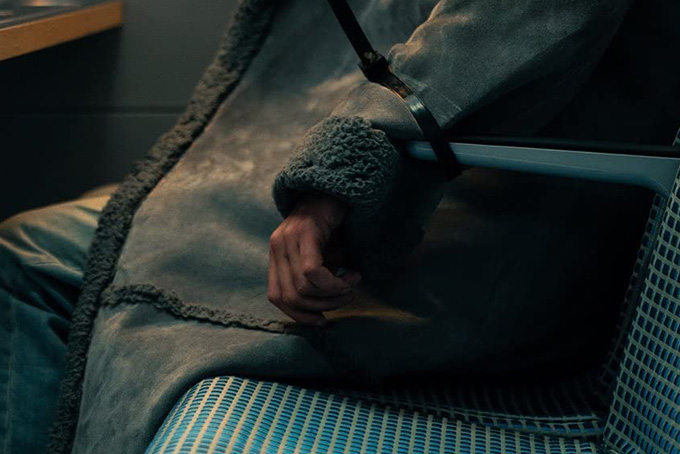 We don't know a whole lot about Bullet Train in terms of plot. However, we do know that it has a massive cast with the likes of Brad Pitt, Sandra Bullock, Zazie Beetz, Michael Shannon, and even Bad Bunny. We also know that it follows five assassins who are stuck on a train where literally all of their missions go wrong. If that doesn't whet your creative palate, then nothing will. With mega-hits such as Fast & Furious Presents: Hobbs & Shaw, Deadpool 2, and John Wick under his belt, director David Leitch is more than well-versed working on big blockbusters with ensemble casts. Add to that the bevy of talent included in this particular ensemble, and you have a powder keg of a hit waiting to blow up.
Director(s): David Leitch
Genre(s): Action, Thriller
Rating: Not Confirmed
Sonic the Hedgehog 2
April 8th
The first Sonic the Hedgehog was actually a huge success, and to our surprise, it was a blast and a half to watch. After undergoing an artistic recalibration, the famed blue hedgehog charmed his way into viewers' hearts as we were distracted from Jim Carrey's romp performance as Dr. Ivo Robotnik. In the sequel, fan-favorite characters Knuckles the Echidna (voiced by Idris Elba) and Tails the Fox (voiced by Colleen O'Shaughnessey) are making their silver screen debut. It's sure to be fun, action-packed, full of playful jokes, and looks like it has more potential than any other sequel on this list to eclipse its predecessor in terms of quality.
Director(s): Jeff Fowler
Genre(s): Action, Adventure, Comedy
Rating: Not Confirmed
Alexander Skarsgård, Anya Taylor-Joy, Nicole Kidman, Bjork, Ralph Ineson, Ethan Hawke, and Willem Dafoe star in a movie written and directed by the genius mind who made The Lighthouse. Even better, it's a Viking-themed tale of revenge where a Norse prince seeks to kill the man who murdered his father. The Northman promises to be a brutal epic that's as gritty, dramatic, and thrilling as it is bursting at the seams with talent. Aside from the plot and the cast, what really makes us so captivated by this movie is the amount of emotional weight Skarsgård puts into playing Prince Amleth, a man truly dedicated to snuffing out his enemies.
Director(s): Robert Eggers
Genre(s): Action, Adventure, Drama
Rating: Not Confirmed (but definitely R)
The Unbearable Weight of Massive Talent
April 22nd
As you can guess from the title, The Unbearable Weight of Massive Talent is a tongue-in-cheek parody starring Hollywood's prodigal son: Nic Cage. More specifically, it's a movie that follows Nic Cage playing Nic Cage making his comeback as – you guessed it – Nic Cage. The plot revolves around Cage getting paid one million dollars to meet an eccentric billionaire (Pedro Pascal) for his birthday, but everything gets completely turned upside-down when said billionaire turns out to be a drug kingpin. It seems that in the best of ways, this movie is self-aware of the multitude of Nic Cage memes, which the normally serious actor uses to channel a performance that's meta, hilarious, and more laidback than arguable anything else he has done in his career.
Director(s): Tom Gormican
Genre(s): Action, Comedy, Crime
Rating: R
Doctor Strange in the Multiverse of Madness
May 6th
Our favorite sorcerer (sorry Harry Potter) makes his solo return after an awesome co-starring role in Spider-Man: Far From Home. What's more, the film is helmed by none other than horror legend (and Spider-Man veteran) Sam Raimi! As with other MCU films, the plot is heavily influenced by Marvel Comics. Dr. Stephen Strange (Benedict Cumberbatch) casts a forbidden spell that opens the door to the multiverse, which lets out a fan favorite, evil version of himself, Strange Supreme, who previously made his MCU debut in animated form in the Disney+ series What If…?. Given the enormity of a completely diabolical Strange Supreme, Doctor Strange must work with Wong (Benedict Wong) and Wanda Maximoff (Elizabeth Olsen) to defeat his evil doppelganger and restore order to the multiverse.
Director(s): Sam Raimi
Genre(s): Action, Adventure, Fantasy
Rating: Not Confirmed
Legally Blonde 3
May 22nd
Yet another movie that has yet to release an official plot and synopsis, but who cares, it's another Legally Blonde! The franchise itself has already grossed over $200 million, and from what we do know about the third installment, we can say that the talent attached to this film from top to bottom is otherworldly. That said, you don't really need much when you have Reese Witherspoon and the side-splittingly hilarious Jennifer Coolidge both returning.
Director(s): Jamie Suk
Genre(s): Comedy
Rating: Not Confirmed
Bob's Burgers: The Movie
May 22nd
Bob's Burgers is a series that needs no introduction. It's one of the biggest animated hits of the modern era, and the fact that it is making its silver screen debut is reason enough for celebration. We don't know the plot of this movie, but with Bob, Linda, Gene, Tina, and Louise Belcher, you really don't need much of a storyline in order to create a hilarious experience. With its huge following, Bob's Burgers: The Movie is no doubt going to be one of the bigger animated films coming out in 2022.
Director(s): Loren Bouchard
Genre(s): Animation, Comedy, Adventure
Rating: Not Confirmed
John Wick: Chapter 4
May 27th
Rejoice, ye faithful, for the action-thriller gods smile upon us. We dealt with the terribleness of Covid, and for surviving it, we have been rewarded with the fourth installment of one of the greatest action-thriller franchises in cinematic history. Bar none, if you're looking for choreography, world-building, and unhinged action sequences, John Wick reigns supreme. The third movie already had us convinced that everyone in the city of Manhattan was a trained killer, and its ending teased an even more unleashed John Wick. So keeping in line with that momentum, John Wick Chapter 4 is literally Keanu Reeves vs. the world. He's been shot, stabbed, blown up, and thrown off a building, yet he's coming back to end things once and for all.
Director(s): Chad Stahelski
Genre(s): Action, Crime, Thriller
Rating: Not Confirmed (but definitely R)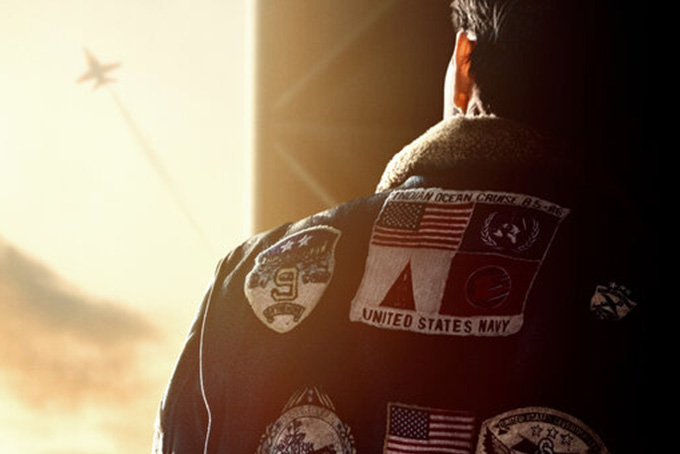 Top Gun: Maverick
May 27th
A sequel that people have been waiting for, for close to 40 years. Tom Cruise returns to reprise his role as Maverick in a movie that promises to be one of the most technically shot films ever. The plot takes place in real-time where Pete Mitchell (Tom Cruise) is pushing the envelope as a test pilot while letting those around him take care of the red tape he loathes so much. The trailer has everything you'd want in a Tom Cruise movie: blitzing plane sequences, Tom Cruise running, and quick one-liners you can't help but smile at. The original Top Gun was so stratospherically popular that it literally bolstered the ranks of the U.S. Air Force, and we expect the same result from this sequel.
Director(s): Joseph Kosinski
Genre(s): Action, Drama
Rating: Not Confirmed
Jurassic World: Dominion
June 10th
The most famous dinosaur franchise of all time returns, and we couldn't be happier. While the studio has been tight-lipped about releasing any plot information, they have released a five-minute prologue that explores how the original mosquito that became fossilized with a T-Rex's DNA came to be. 65 million years later, Jurassic World: Dominion picks up where Jurassic World: Fallen Kingdom left off and shows the dinosaurs in the human world and not confined on the theme park island. More importantly, they've recently shown an image of a deadlier, hybrid raptor, which indicates to us that the creative minds in this franchise are following the sci-fi fun themes to create monstrous dinosaurs that we could only have wished for as little kids.
Director(s): Colin Trevorrow
Genre(s): Action, Adventure, Sci-Fi
Rating: Not Confirmed
It's the Buzz Lightyear origin story we didn't ask for but always needed, and we couldn't be more excited. Not only does this origin story star Chris Evans as Buzz Lightyear, our favorite space explorer, but it also reimagines the character in a newer, more realistic art style. The plot is believed to follow the (fictional) human astronaut that the popular toy and character would go on to be based on, which explains why Tim Allen's gruff voice will not be making an appearance. This movie is like the ultimate fan fiction coming to life, and it is poised to capture the hearts, imaginations, and childhood feelings of unlimited curiosity that made us fall in love with the Toy Story character in the first place.
Director(s): Angus MacLane
Genre(s): Animation, Adventure, Action
Rating: Not Confirmed
Thor: Love and Thunder
July 8th
Yet another Marvel release featuring arguably the most popular Avenger, certainly the most popular current one. Thor: Love and Thunder is the sequel to Thor: Ragnarok, which is often considered the best movie in the Thor franchise, as well as one of director Taika Waititi's best films ever. Disney has yet to release an official synopsis, but it's been confirmed that Thor: Love and Thunder draws heavy inspiration from Jason Aaron's acclaimed run on The Mighty Thor, which was a series of comics where Jane Foster (Natalie Portman in the film) becomes the God of Thunder. Regardless of plot, Chris Hemsworth has injected his personality and sense of humor into the character, changing Thor for the better, and with Portman, Christian Bale (as villain Gorr the God Butcher), and even Chris Pratt (as Star-Lord) flanking him, this movie is going to knock it out of the park.
Director(s): Taika Waititi
Genre(s): Action, Adventure, Fantasy, Comedy
Rating: Not Confirmed
Nope is aptly titled because that's about as much information as we have about the film. Then why include it on your list? Well, here's why: it's a movie written and directed by Jordan Peele. You don't need to know anything about the movie's plot because it was made by the creative powerhouse behind Key and Peele, Get Out, and Us. The man is a master of subversive writing without disappointing audience expectations. The film also features a stellar cast, with Keke Palmer, Daniel Kaluuya, Steven Yeun, and Michael Wincott. Is that enough to convince us to mark our calendars for this movie? Yep.
Director(s): Jordan Peele
Genre(s): Horror
Rating: Not Confirmed
Now this movie has been a long time coming. Finally, the Rock plays one of DC comic's most beloved antiheroes and nemeses to Shazam: Black Adam. For those unfamiliar with the character, here's a quick pitch for why Black Adam is the hidden gem of the DC Comics Universe: he has the powers of Shazam which means he can take on Superman, he has the grittiness of Batman with the exception that he doesn't hesitate to kill, and he's a wizard hellbent on revenge for those who imprisoned him. On top of that, the Rock always brings with him massive budgets and awe-inspiring this-really-can't-be-real-but-who-cares-this-is-awesome fight scenes, and at the end of the day, isn't that what you really want out of a superhero movie?
Director(s): Jaume Collet-Serra
Genre(s): Action, Fantasy, Sci-Fi
Rating: Not Confirmed
Mission: Impossible 7
September 30th
Tom Cruise is back at it again, again. It seems that the curse of Covid has made studios gun shy about releasing plot information ahead of their releases this year, but that's all right because the Mission: Impossible movies never fail to entertain. They consistently set the bar for big-budget, technical filmmaking, and they create an action-packed vacuum for Tom Cruise to cheat death with stunts that grow more outrageous with each film. Add to that the pedigree of writer/director Christopher McQuarrie, who wrote and directed the franchise's last two installments, and you have a blockbuster recipe for success.
Director(s): Christopher McQuarrie
Genre(s): Action, Adventure, Thriller
Rating: Not Confirmed
Spider-Man: Across the Spider-Verse - Part One
Octoboer 7th
We're going to state the obvious: Spider-Man: Into the Spider-Verse is one of the greatest animated movies ever. Its writing, art direction, action sequences, mind-boggling soundtrack, and heartfelt yet hilarious performances resulted in a near-perfect movie. Now, movie geniuses Phil Lord and Chris Miller return to tell the story of Miles Morales as he fights through the multiverse. Spider-Man: Across the Spider-Verse – Part One follows the alternate Spidey (voiced again by Shameik Moore) as he fights his way across the Multiverse to join forces with Gwen Stacy (voiced by Hailee Steinfeld) and a new team of Spider-People to face off with a villain of unimaginable power. Sign. Us. Up.
Director(s): Joaquim Dos Santos, Kemp Powers, Justin K. Thompson
Genre(s): Animation, Action, Adventure
Rating: Not Confirmed
It's almost a crime that we've had to wait this long for the Flash to get his own movie, but boy howdy are we glad it's finally here. Ezra Miller surprised audiences around the globe with his hilariously fun interpretation of the speedster, adding some much-needed comic relief to the, at times, overly-gritty DC Extended Universe. What's more, given his background and pedigree, Miller also has the chops to pull off gut-wrenchingly dramatic scenes, making him all the more versatile of an actor. The teaser trailer doesn't offer much in terms of detail, but the story looks to draw heavy inspiration from some of the classic FlashPoint storylines from the comics, where Barry Allen meddles with the timeline to bring his mother back from the dead.
Director(s): Andy Muschietti
Genre(s): Action, Adventure, Fantasy
Rating: Not Confirmed
Black Panther: Wakanda Forever
November 11th
Of course, the sequel to Black Panther is going to be on this list, but it's with a reticent excitement that we include it as the late Chadwick Boseman will tragically not be in the film. Helmed by the cinematic maestro, Ryan Coogler, Black Panther: Wakanda Forever somehow picks up where its predecessor left off. Marvel head Kevin Feige has already confirmed that the studio isn't recasting T'Challa, nor are they being crass and employing advanced CGI to create him, so it really begs the question: how is any of this going to work? There's too much genius behind this franchise for it not to come together, but we suspect one of the main drivers behind audiences seeing this movie will be the curiosity of whether or not they'll be able to pull off the impossible and create a faithful sequel that honors Bosewick's memory at the same time. We've got faith that Coogler can pull it off.
Director(s): Ryan Coogler
Genre(s): Action, Adventure, Drama
Rating: Not Confirmed
Speaking of pulling off the impossible again, James Cameron is back with the sequel to the once-highest-grossing movie of all time. The original Avatar captured the imaginations of people around the globe with its immersive world and groundbreaking technology, the latter of which is something Cameron is known to employ in his filmmaking. It's hard to believe that it's already been 13 years since the original debuted, which means that James Cameron has had that much time to figure out how to capture lightning in a bottle once again. Sure, the plot sounds fun — Jake Sully lives with his new family on the planet of Pandora when the earthlings come to take back what they couldn't steal in the first movie — but what is going to make this movie truly genius is the innovation that Cameron brings to the table, which we're sure is going to dazzle everyone again.
Director(s): James Cameron
Genre(s): Action, Adventure, Sci-Fi
Rating: Not Confirmed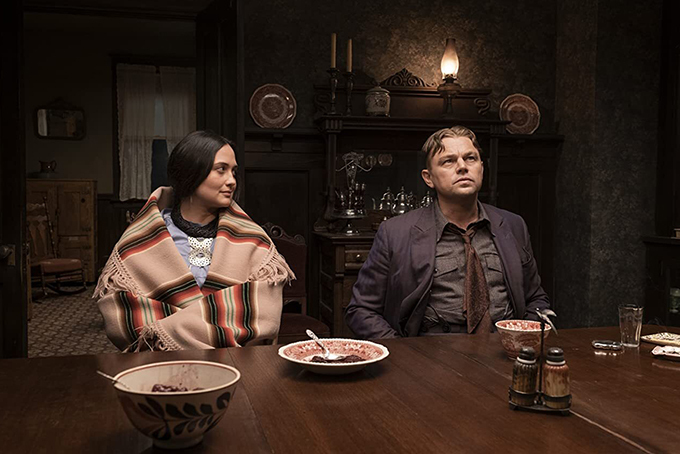 Killers of the Flower Moon
TBA
Rounding out our list, we have Killers of the Flower Moon, a Martin Scorsese movie starring Leonardo DiCaprio, Robert De Niro, Lily Gladstone, John Lithgow, and Brendan Fraser. Part crime, part drama, all awesome, the movie's plot follows a major F.B.I. investigation involving J. Edgar Hoover after members of the Osage tribe in the United States are murdered under mysterious circumstances. That seems to be just enough information for us to fully sink our teeth into what has to be a thrilling crime drama.
Director(s): Martin Scorsese
Genre(s): Crime, Drama, History
Rating: Not Confirmed
Honorable mention
The cast: Ryan Gosling, Chris Evans, Ana de Armas, Jessica Henwick, Rege-Jean Page, Billy Bob Thornton, Michael Gandolfini. The directors: the Russo Brothers. The plot: a CIA operative goes on the run after the CIA betrays him. On their own, all three of those things are awesome, but combined, they have the makings of an incredible cinematic experience.
Director(s): The Russo Brothers
Genre(s): Action, Thriller
Rating: Not Confirmed
The 30 Best Movies from the 2000s
If you can't wait for these awesome movies to come out, then check out our list of the 30 best movies from the 2000s to satiate your cinematic appetite until they do.